duck & dolphin
We hosted the Li family—Michelle, Nathan (7), and Anna (2)—for the past week and a half. They drove down from Houston on a sort of sequel to the Fourth of July road trip they took last year. That weekend, we both took what turned out to be our last complete family photos, ours with James and theirs with Xiao. While John and Xiao were best friends in college, losing Xiao and James within three months of that trip has brought us much closer to Michelle and her kids. It was wonderful to have them visit.
Nathan intrepidly completed the "Biggest Weirdest" double crostic John made soon after arriving. (To see his solution, click here.)
In college, John and Xiao shared a love of ambitious cooking projects, and a few years later we experienced Xiao's masterpiece: a Peking Duck he prepared on a vacation we took together. His peculiar recipe involved dunking a duck in and out of a hot bath (with its head and feet attached—according to Xiao it was very important that the skin not be broken) and then hanging it up with a fan blowing on it all day. Could we reproduce this delicious dish without his help? (Warning: sensitive viewers might want to skip the following video of our attempt.)
http://houseofgjertsen.info/video/pekingduck.mov
I'm sure Xiao was laughing if he witnessed Michelle and me trying to convince the Asian grocer that we actually did want a frozen duck with the head attached. The kids were a cross between fascinated and frightened at the de-feathered friend, but they liked the end result. When Nathan saw it finally emerge from the oven he declared, "It's really dead, now." Anna continued to ask where the duck was long after we'd eaten it. We had a lot of fun trying to do justice to Xiao's recipe, and remember him in the process.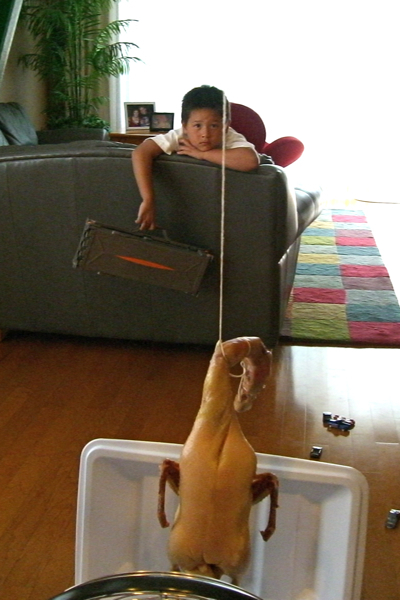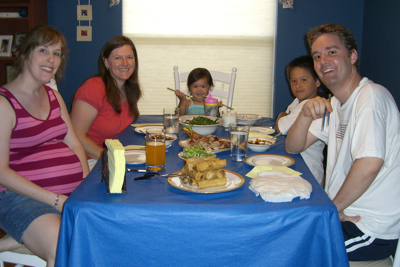 The centerpiece of their trip was a visit to Discovery Cove for Nathan, who loves sea creatures, especially dolphins. He and Michelle got to snorkel over coral, stroke the backs of manta rays, and swim with a dolphin named Tyler. Nathan overcame his fear of swimming in deep water and loved the park!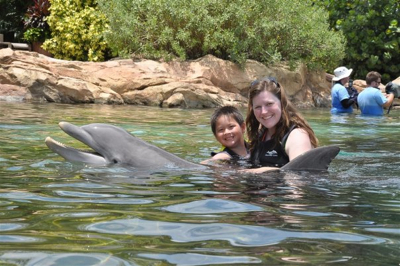 We both joined them and Anna for a day at Sea World, and John's favorite part was riding the new Manta roller coaster, which was his first experience on a "flyer" coaster. My favorite part was any place with air conditioning.
Before church we visited James's grave and put some new flowers in his flower pot. The kids had recently visited Xiao's grave in Arkansas, so they seemed to understand the significance of the spot.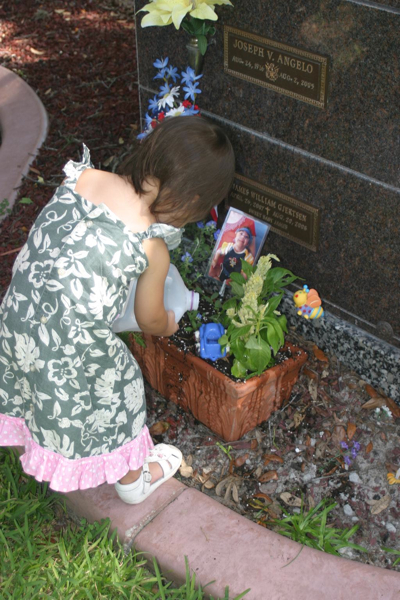 Monday night, Michelle spoke to a group of women from my church on "Life After Death: God's Refining Through my Husband's Cancer." She talked about how God had prepared her to cling to Him just before Xiao's first tumor was found, how she recognized her daily need to study the Bible, and how the hope of the resurrection made Easter and the gospel more precious to her. She also talked about being a single mom and how her memories of Xiao as a devoted father spurred her on to be a better mother. She did a great job explaining how tragedy can clarify our greatest needs and priorities that are often covered up with other activities.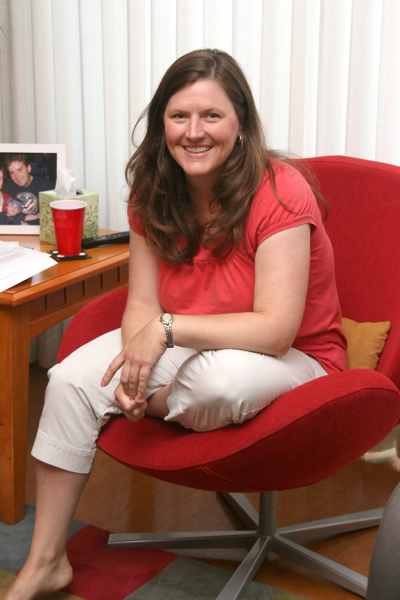 Some of our other favorite memories from their visit will be Anna watching a classic Curious George DVD up to four times a day, playing Apples to Apples at night with Nathan, having Anna "feed" baby Valor by poking a doll bottle in the side of my tummy, building a helicopter with Nathan at Lowe's, and frying Southwestern Eggrolls with Michelle.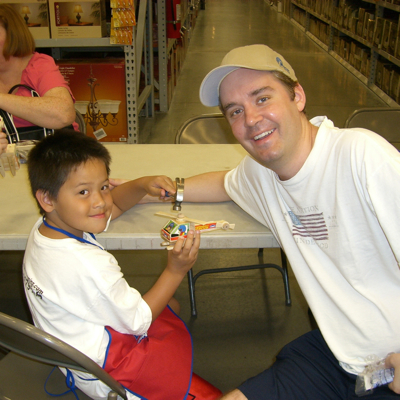 I also enjoyed taking Anna to my friend Susan's house for a playdate with her girls (what a relief—I don't know how to entertain two-year-olds for a whole day!). They were all enthusiastic advocates of "ring around the rosies." Susan also lent us a bunch of toys for Anna to use, which was a huge help.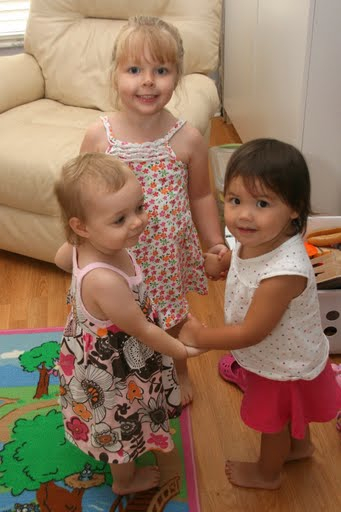 They're on the road back to Houston now, so it's time to put the House back in order and start assembling the nursery for our next visitor… 😉 Less than a month to go!