last day on the inside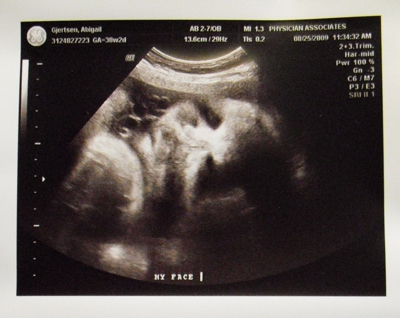 In his last ultrasound on Tuesday (38 wks.), I saw Valor blink. His face was kind of hard to see, but one thing was clear: he's going to be a chub! I'm still getting used to the idea of a fat baby. I'm still getting used to the idea of a healthy baby! I even made a sign for the front door, I'm starting to feel so sure that he's coming home with us this weekend.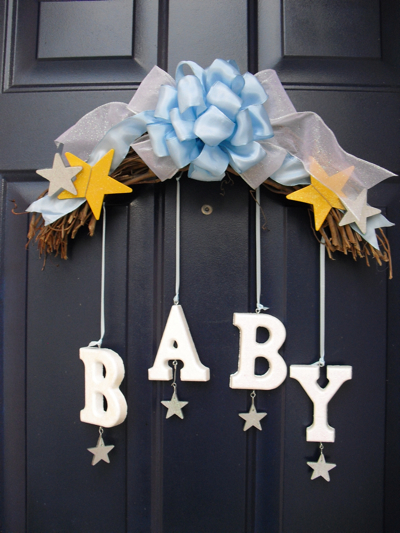 We got a lot of compliments on the maternity photo I posted recently. John and I are extremely blessed with talented and generous friends, and my best friend Susan gets the credit for all our maternity shots.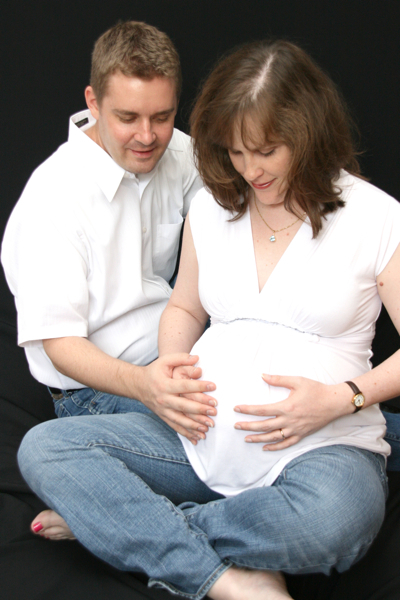 Speaking of rich in friends, check out the amazing castle cake our friends Jen and John made for Valor's second baby shower. The fondant was buttercream flavored, and the cake was yellow with raspberry filling. Wow! Note the fine tinting to bring out the brickwork, and the overhanging walls with crenellations!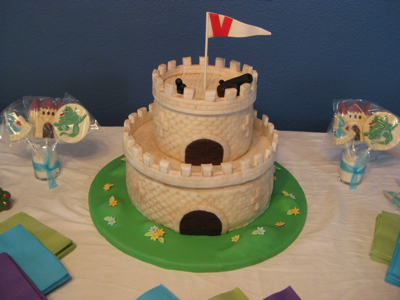 John even added a cannon and cannonballs on top when Jen wasn't looking…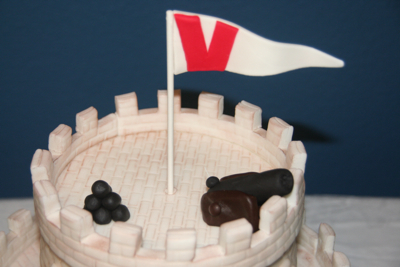 What an amazing job! They also made white chocolate lollipops shaped like dragons, knights, and castles (you can see them on either side of the cake, above). Totally insane! Unbeatable! (or should I say, unconquerable!)
Today I did pre-admission at Winnie Palmer Hospital (and saw a few old friends there). They explained what is supposed to happen tomorrow. Apparently they recently changed the policy so that, instead of sending the fathers with the babies to the transition nursery, we will all three be together in the recovery room after the delivery. They said mothers had complained about having to wait until after they got back to their hospital rooms to see the baby after delivery. I remember John brought me a photo of James from the NICU, and I remember on the third day after the surgery I was able to get into a wheelchair to go see him. God was so gracious to let us bond the way we did, starting off that separate. I guess this time things will be different. It's going to be an adventure.
A friend reminded me of this verse today, which I prayed while crying over James the night before I realized I was pregnant with Valor:
"Those who sow in tears will reap with songs of joy.
He who goes out weeping, carrying seed to sow,
will return with songs of joy,
carrying sheaves with him." Psalm 126:5-6
God has been soooooo good in blessing our time of weeping. It's made our time of joy even sweeter. OK, time to go take care of some last-night preparations before we try to get some rest for the big day tomorrow. Thanks to all of you who have been checking the blog, calling, emailing, and praying…we will be posting Valor's first photos and his birth story tomorrow.