Sir Valor, Prince of Wails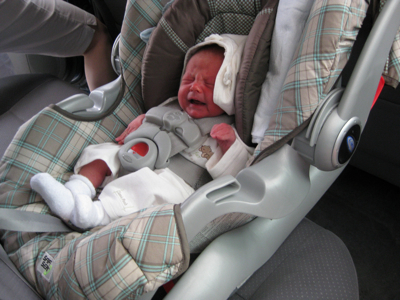 Yes, we were discharged on Saturday afternoon. Saturday night sort of bled right into Sunday morning, as our little man spent most of the night screaming. After about 6am, things have been much more manageable.
Abby got a good nap today, and I've discovered that holding Valor in front of me while tiptoeing around bending my knees a lot is a thus-far 100% effective way to get him to stop crying and open his eyes and observe his surroundings. It's so precious.
Abby should have a longer post up tomorrow. With more pictures!