thoughts at thirty-five
Before we are overwhelmed with a new baby later this week, I wanted to share some of the things on my mind. Bear with the length and the lack of baby talk.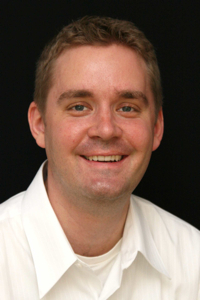 Eleven days ago, I turned thirty-five.
Which, I think, is the last significant birthday before I turn 59 1/2. (That's when one can withdraw money from retirement accounts without paying a 10% penalty, even though technically code section 72(t) does allow one to take substantially equal payments prior to  age 59 1/2 without penalty.)
I digress. Thirty-five is significant (more so than forty) because the framers of our Constitution agreed that at my seasoned age, I am now eligible to serve as President of the United States. Having reached this milestone, it does make me realize that I don't ever care to be the President, although I have given some thought to being a presidential adviser.
On the subject of presidents—and at the risk of fielding fiery comments from both sides of the aisle—I'd just like to say I think President Obama is doing a pretty good job.
I made a conscious decision to try to think positively about our president shortly after he was elected, even though I didn't vote for him. By the end of 2008 we had, of course, lost our son James, lost our daughter Dora to miscarriage, and lost about 35% of our accumulated savings along with most other investors. It was too difficult to regard Obama's election as loss, if for no other reason than I had no more capacity to deal with loss.
So, that's my long way of saying I'm not an Obama-hater. It's a good exercise for me to think of ways I think he's been helpful to our country:
I think he's shown exceptional leadership skills in a economic crucible. There are days I think he's opened his mouth and said stupid things, and parts of the final economic stimulus package showed poor judgment, but considering all that happened last fall, I thought he projected an image of courage and resilience when our nation most needed it.
I think he does a great job with his delivery on most speeches. I particularly liked the speech he gave in Cairo, and felt that even though he may have only brought good words to what may be an irreconcilable conflict, it was a good start.
He hasn't surrendered or made concessions to any of our enemies. In fact, he is tough on the same dictators the last administration was tough on, and just because his lips haven't said "Axis of Evil" doesn't mean he doesn't set similar policy.
I thought Sotomayor was a very reasonable—and moderate—choice for Supreme Court considering the majorities Democrats hold in both houses of Congress. When a liberal president nominates someone with no prior rulings on the sanctity of life, I figure that's about as good as it gets.
I don't want to be president, or even a pundit, but I do want to be engaged with the current political situation and be able to react to what is going on by making good decisions, both for our family and for my financial clients.
A few weeks ago I came across a sort of game created by American Public Media, which produces NPR. I love games, and yet the fact that I can't seem to win this game may be the underlying reason I never want to be a public servant. You play "cards" which represent legislative actions, either cutting programs or adding new ones. Each card has both a positive and negative consequence. The object of the game is to delay, for as long as possible, what seems to be inevitable: spending the totality of our federal budget on debt interest and entitlement programs.
No really, please stop right here and play the game, and then come back.
Quite sobering. Do you wish, after a few tries, that you had a card that said "Eliminate entitlement spending. Now. Cold turkey." ? Do you wish you could see how your elected leaders would play such a game, and in what year their budget is busted?
I think playing this game helped me come to terms with the reality that, however morally justified Obama's public health care goals are—and trust me, I know first-hand the injustice of uninsurability—they are uncontrollably costly. And "uncontrollably costly" should not even be on the table when we are already in fiscally uncharted waters, with a national debt which will skyrocket this year from 41% of GDP to 56% of GDP.
I'm no politician or even a policy expert. But as a financial advisor, I take tremendous pleasure in making smart decisions with money and helping others to do the same. One thing that our mushrooming national debt foretells is that taxes are likely to increase, possibly substantially, over the next decade. Another thing it suggests is that inflation, and possibly hyperinflation, could also be in the cards. Warren Buffet wrote today in the New York Times:
Legislators will correctly perceive that either raising taxes or cutting expenditures will threaten their re-election. To avoid this fate, they can opt for high rates of inflation, which never require a recorded vote and cannot be attributed to a specific action that any elected official takes. In fact, John Maynard Keynes long ago laid out a road map for political survival amid an economic disaster of just this sort: 'By a continuing process of inflation, governments can confiscate, secretly and unobserved, an important part of the wealth of their citizens…. The process engages all the hidden forces of economic law on the side of destruction, and does it in a manner which not one man in a million is able to diagnose.'
Two applications come to mind concerning personal finance:
The likelihood of higher future taxes suggests the superiority of the Roth IRA to tax-deferred savings for many people. 2010 will be a great year for Roth conversions, because for just one year, everyone can participate, even if they had previously been phased out of Roth eligibility due to income.
The possibility of inflation or possibly even hyperinflation reminds me of the danger of using cash or Treasuries as core long-term investments, because in reality there is a real risk of losing purchasing power.
I'm old enough to know that my calling isn't in politics, but in responding to politics with intelligent financial decisions. I am a Financial Advisor with Steadfast Financial Services, an independent fee-only firm that represents solely the interests of our clients, and I am open for business. If you have a question about money, or if you have investments you need assistance with, contact me and I'd enjoy assisting you.
2014 edit: I'm still a financial advisor, but I've updated my email address to reflect the fact I'm now working at BlueSky Wealth Advisors.