one month behind us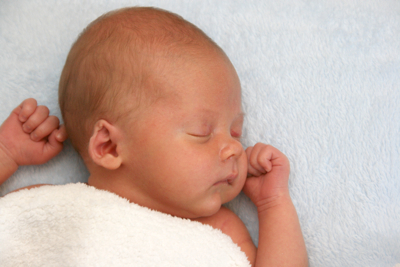 Three weeks seemed to be a turning point for Valor in terms of getting used to his schedule. Since my last post, he has cut the crying before naps down to an average of about 20 minutes. Sometimes it's still much longer, but often it's very short. Today he had his best day yet for getting to sleep soon after I put him in the crib. He's still sleeping well at night, and at 4 weeks old I stopped waking him up if he slept past 5 hours. He hasn't slept that long, though, until last night, when he slept 5 and a half hours.
(Remember James's pumpkin hat? Same friend made this jester one and several others for Valor:)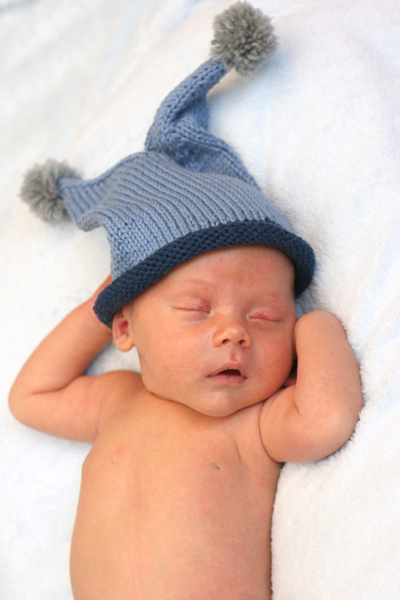 I am pretty much recovered now, out of the girdle and no more muscle pain. With Valor taking better naps, I am even getting more than one thing done a day. John likes to take advantage of this by prefacing his requests with, "Maybe the 'one thing you can do today' could be…"
I have noticed how much a change in routine, like taking Valor to a little birthday party yesterday, affects him afterwards. He's fine at the event itself, but seems stressed out and unable to relax afterwards. The next day he sleeps a lot to make up for all the crying.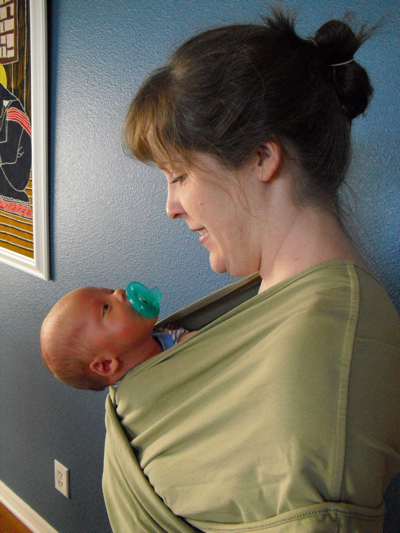 Thank you for all the suggestions and comments on my last post. Some answers to your questions: I do use a Boppy for nursing, I will be using Fuzzi Bunz cloth diapers, and advice doesn't bother me as much as I thought it would, especially since you all are so nice about it. I am following the BabyWise book to get him to sleep through the night, so I feel like I have a sort of manual to refer to, which builds my mommy-confidence. I don't feel obligated to please everyone else.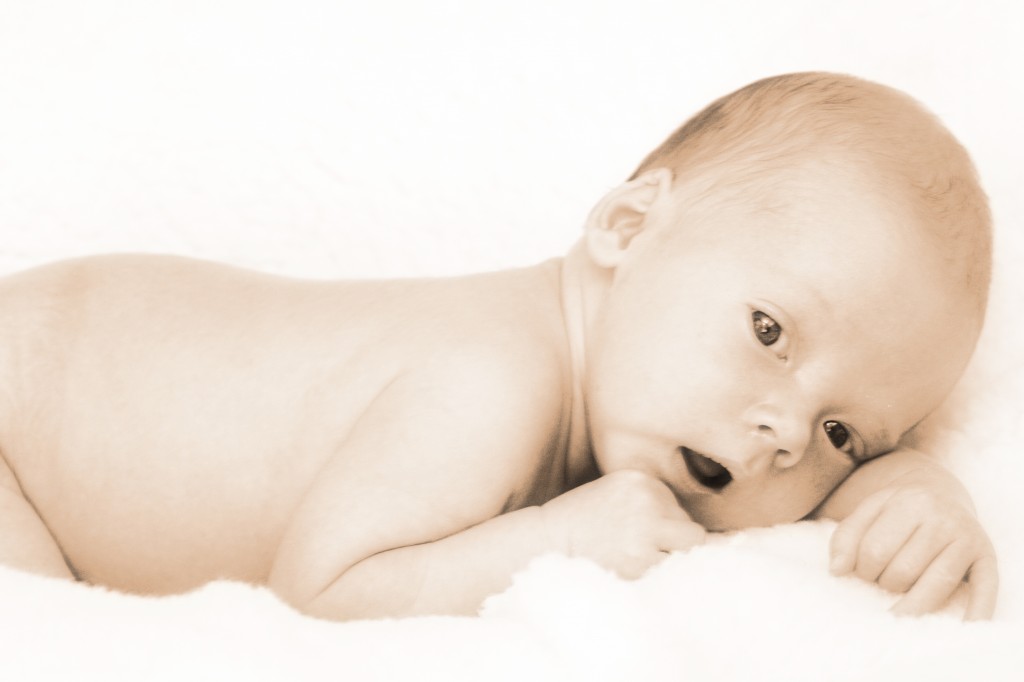 "Pee on me once, shame on you; pee on me twice, shame on me"…I don't know what should be said about me when he pees on me four times within one hour! I guess I'm a slow learner!
Valor's hair is pretty thin on the top of his head, so sometimes he looks like an unimpressed, balding businessman. I am still looking forward to that first smile. Today I think I got the beginnings of one a few times, just the slightest change around the mouth.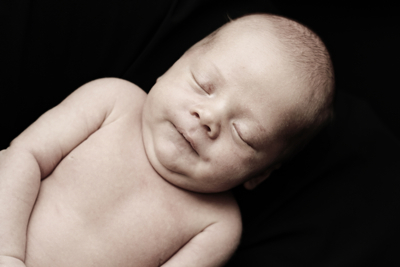 As you can see, my friend Susan did her magic with Valor's newborn photos. This one features his "you gotta problem wit me??" look. He seems like he should be wearing a motorcycle jacket, he's so tough.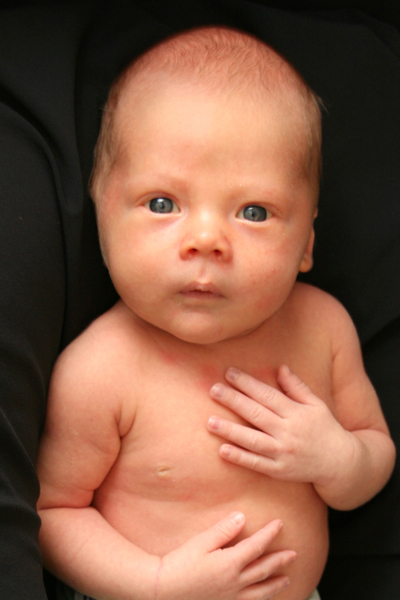 It took three weeks for breastfeeding—the latching-on part—to stop being painful. Valor has taken a few bottles from Daddy, Grandma, and Grandpa when I pump the milk ahead of time. He drinks bottles like a pro—none of James's tongue problems.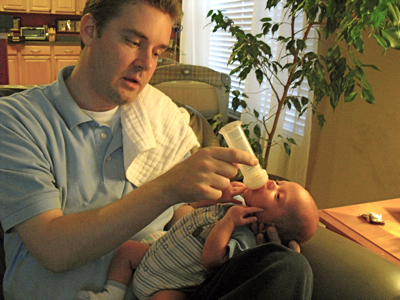 At about four weeks his belly button was completely healed and I started giving Valor little tub baths, which he prefers to countertop sponge baths. Also, Valor grew into 0-3 mo. clothes about that time. He's still staying home from church and all other non-essential road trips.
No wonder he's outgrown the newborn clothes; today we weighed him and he is already TEN POUNDS! (It took James eight months to get to that size!) He has also outgrown our largest casserole dish. Next month we will have to weigh him in the broiler pan…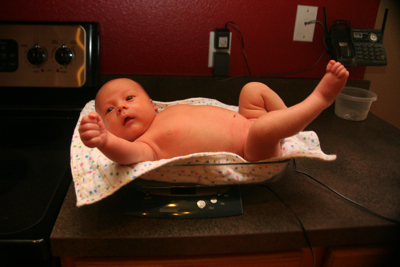 These are a few things I'd like to remember from this time. Most of all, I want to remember how thankful I am for the privilege of staying home to take care of my baby.