leaving James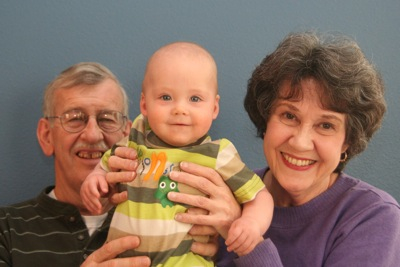 Today is Valor's seven-month birthday, but this post isn't about him (he's doing fine, full of Luh Luh Luhs and Buh Buh Buhs, eating everything he's been offered as well as things he shouldn't eat, like paper napkins).
As we prepare to leave Orlando (in a week and a half), we've been discussing what to do about James's ashes. A couple months ago we were sure we would have them removed from their niche at the cemetery and take them with us if we ever moved. Then, when I found out how much it cost to "disinurn" them ($600), John balked at the cost. We are trying to sell his niche on Craigslist (if there is a better forum for selling cemetery niches let us know), but until it sells, he didn't want to pay more to get the ashes out.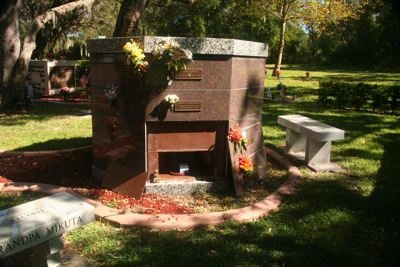 I have gone back and forth. At first I felt like we were abandoning and neglecting him by not taking his ashes with us. But then I keep telling myself, it's not really James anyway, it's just some physical remains, so where it is doesn't really matter–God's still going to raise him at the last day regardless. I have a thousand mementos of James that mean more to me than that little blue urn with the train on it, and they are all coming with me. (The other day I found an insulin syringe and a copy of "Special Ops for James," the document I made describing how to mix his insulin (before the pump), how to mix his growth hormone, and what to do if he went into hypoglycemic shock. These instructions were to be my brain when my brain was not available due to absence or sheer panic. It brought back echoes of that time with a dull wrench. I have forgotten so much, including the pressing intensity of his daily needs.)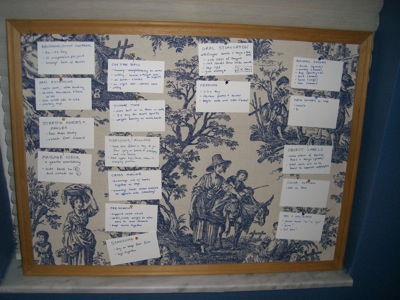 Then I think of how his whole life was lived here in Orlando, and how fitting it is for him to stay here. His spot is beautiful, a mixture of shade and sunshine, and he has gained new neighbors in the nearby niches that maybe would miss Sweet Baby James if he left. And what would we do with the urn in NC, anyway? We wouldn't put it back into another niche due to the cost, but I don't want to display it on my mantel or anything like that either. I'd rather look at photos of his life.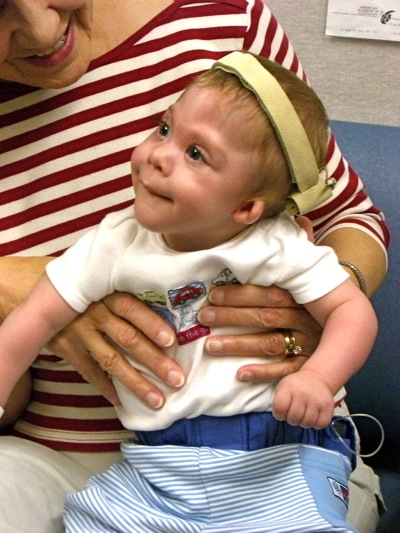 My best friend Susan said she'd look after his place here and make sure his flowers and photos stay spiffy. Yet I am reluctant and ashamed to give that rite of remembrance to someone else, even Susan, who loved James like he was her own. It's an emotional decision, but we have decided that his ashes will stay near his home here unless someone buys his spot.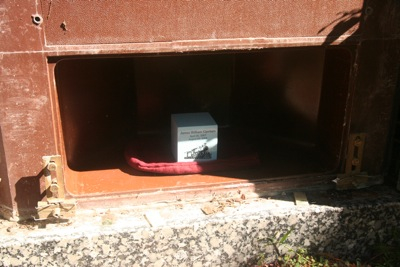 After James died, a friend lent me the book A Grace Disguised: How the Soul Grows Through Loss by Gerald L. Sittser. A drunk driver killed his mother, wife, and daughter in one accident, leaving him to raise his remaining children alone. I didn't finish the whole thing, but there were a few quotes that really resonated with my experience.
"The darkness persisted for a long time; it persists even to this day as I discover new dimensions of the loss… But that is only half the story. The decision to face the darkness, even if led to overwhelming pain, showed me that the experience of loss itself does not have to be the defining moment of our lives. Instead, the defining moment can be our response to the loss. It is not what happens to us that matters as much as what happens in us.

[T]hough I experienced death, I also experienced life in ways that I never thought possible before–not after the darkness, as we might suppose, but in the darkness. I did not go through pain and come out the other side; instead, I lived in it and found within that pain the grace to survive and eventually grow. I did not get over the loss of my loved ones; rather, I absorbed the loss into my life, like soil receives decaying matter, until it became a part of who I am. Sorrow took up permanent residence in my soul and enlarged it. I learned gradually that the deeper we plunge into suffering, the deeper we can enter into a new, and different, life—a life no worse than before and sometimes better."
Perhaps the most difficult part about moving is going to a new place where the people will never know our story in the way our friends here do: years of infertility, James's life of deep disappointments and huge tiny victories, Dora's miscarriage, his loss, and the miraculous gift of a healthy "Number Three." To them Valor will seem like Number One (with a very presumptuous name at that), and if they ever see James, it will only be on a computer screen or photograph.
I don't want to lose the taste of that difficult season, even though it may just sound like a generic sad story, cheapened by a condensed retelling, to someone who meets us now. (How can I possibly describe the intensity of our time with James in a few minutes?) I am trying to remember that we carry the joys, tears, and pain of James and Dora within us, that our hearts have been enlarged through suffering, and that we have survived and grown through loss in a way that has defined our lives forever.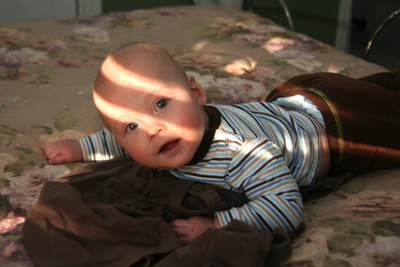 We're packing the moving truck on Easter Sunday after church…Happy Resurrection Day to everyone if we don't get another post up by then!