living without the Yateses
We have entered the P.Y. period of our lives, or the post-Yates era. It's a bleak time without custom cakes for every special occasion, amazingly thoughtful gifts, fun times at fancy restaurants, Home Depot answers-of-the-day, and on-the-spot help when we can't fix something around the house. We were also used to having them generously, cheerfully, and professionally paint any room in our house, any time/color we wanted, for the price of… well, if I told you, they'd kill us.
Now, we have to learn to paint by ourselves. Woo.
At first, we priced getting the main rooms of the house here re-painted professionally, and it was $1500. So plan B was DIY with several calls to John Yates for guidance, reassurance, and encouragement.
We decided to touch up most of the hallways with the old paint and just paint our family room for now (dining room later). We were able to work on it while my parents visited and Valor played with all his awesome birthday toys.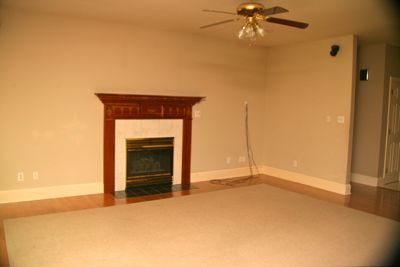 So this is how the room looked before we moved in. It was light grey and the mantel was white tile framed by stained wood decorated with festooned gilt wreaths, torches, urns, and bows. (I know, like, what were they thinking?!)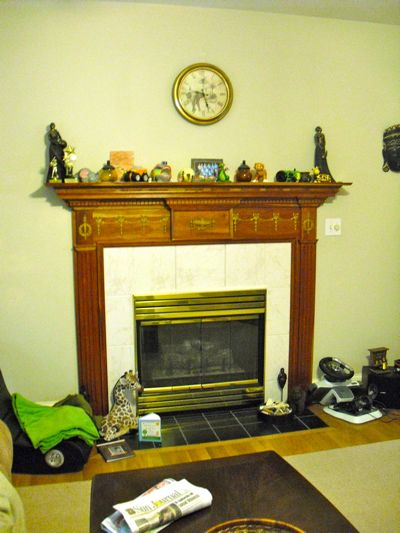 Here's a closer look with someone else's decor. So we chiseled those golden bad boys off and repaired the gouges with wood filler. Then, on John Yates' advice, we painted over the stain with a stinky oil-based primer.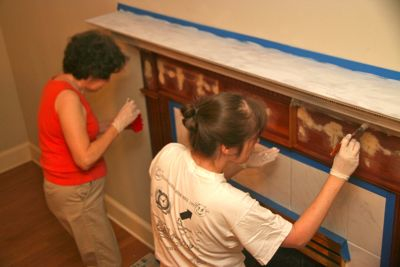 Two coats of semigloss later, we have a much more dramatic looking fireplace!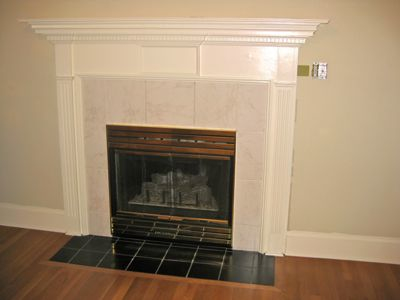 Instead of re-painting all the main rooms and hallways, we opted to touch up the light grey in the hallways and paint the family and dining rooms something more vibrant. Something darker would make the fireplace pop…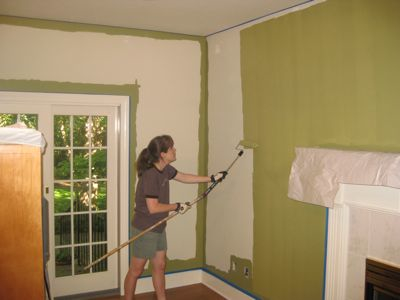 That's how I roll!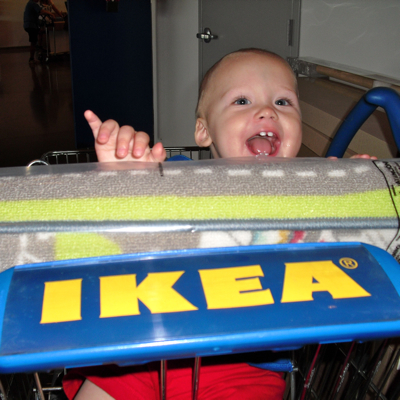 We needed some bookcases to finish the room since the old ones didn't make it onto the moving truck from Orlando, so a couple weeks ago we made a pilgrimage to IKEA, driving both cars four hours to Charlotte. John had to take the passenger seat out of his Prius so the bookcases would fit.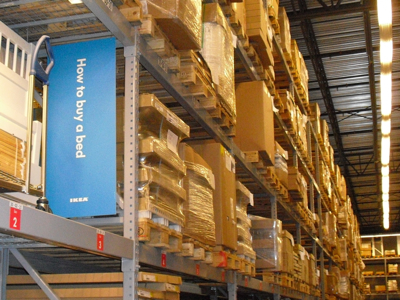 We thought about buying a bed, but we decided that we dare not trust the Swedish frame.*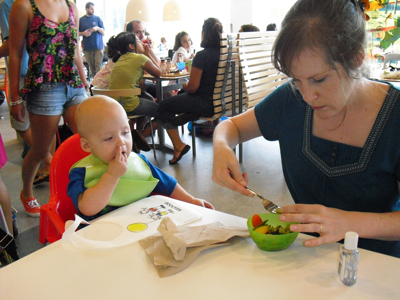 Valor had a good time, and we picked up some birthday gifts for him (fun how you don't have to hide them from him yet). He also liked the Swedish meatballs. He's turning into a real meat-and-potatoes boy (he doesn't just eat everything we give him anymore).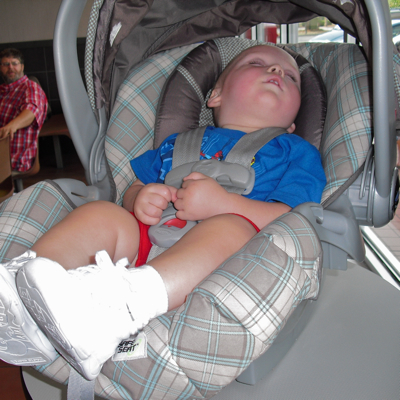 He was pretty wiped out by the end of the trip.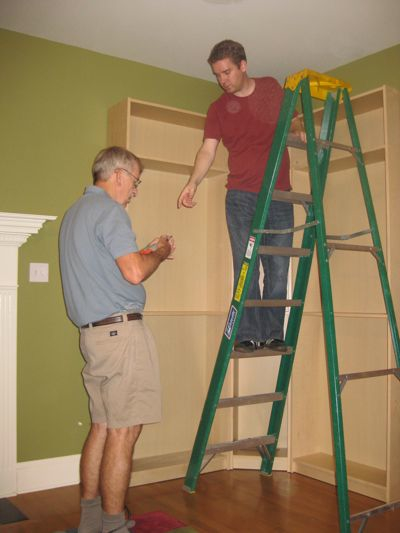 My dad helped us build and install the BILLY bookcases. I love how they curve around the corner of the room; it makes it feel like a little library! Now, where are all those books I packed?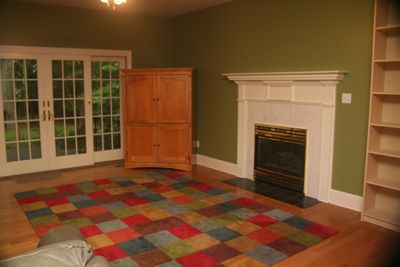 And with all the furniture back in…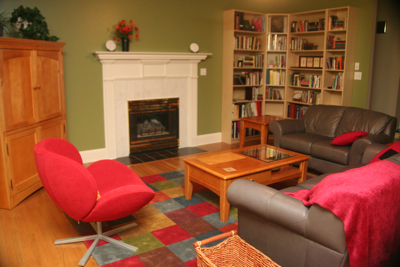 Whew. Our first major post-Yates project. How we miss them! Now that we are in New Bern, we can't ask John Yates Home Depot questions of the day, since there is no Home Depot…but we do have a Lowe's. So…How many recessed lights should we put in this 16 x 21′ room with a 9′ ceiling, and should some of them be wall washes? John Yates? Are you listening?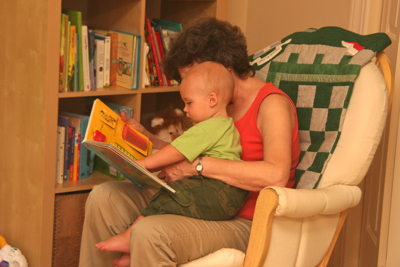 * this is one of John's favorite jokes. You have to know "The Solid Rock" to get it.