fall pumpkin family fun festival season!
Once Valor turned one and graduated into his front-facing "big boy" carseat (thanks Grandma and Grandpa!) we hit the road for a few autumn events.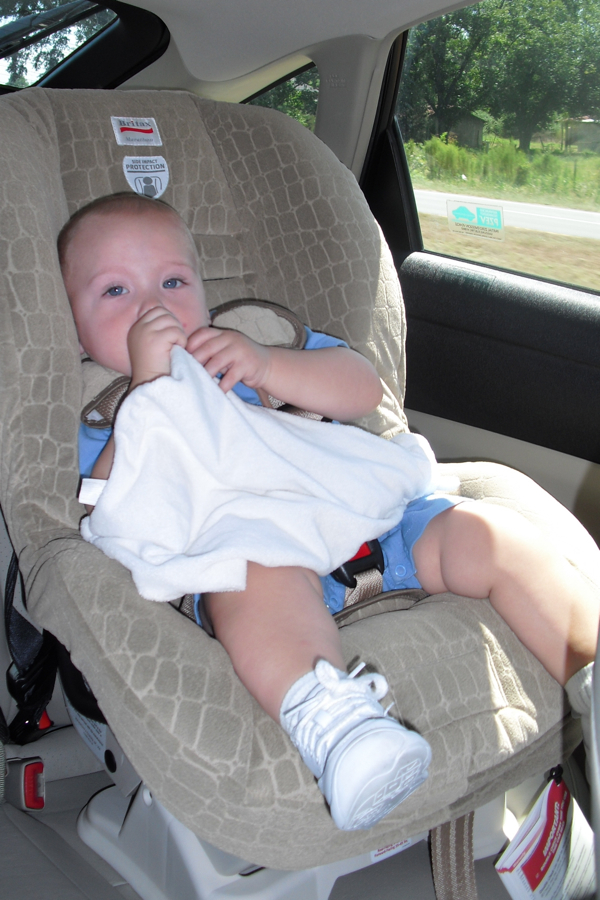 I'm still not used to how close we live to "the North." In September we finished reading The Killer Angels together and had the chance to spy out the lay of the land for ourselves at Gettysburg National Cemetery. The museum was recently re-done and the artifact exhibits and movies about each day's combat were fascinating and engaging. I loved the prominence they gave to Lincoln's Gettysburg Address, which I taught for many years as a rhetorical gem. I highly recommend visiting Gettysburg, whether you have a lot of time or just a couple hours like we did.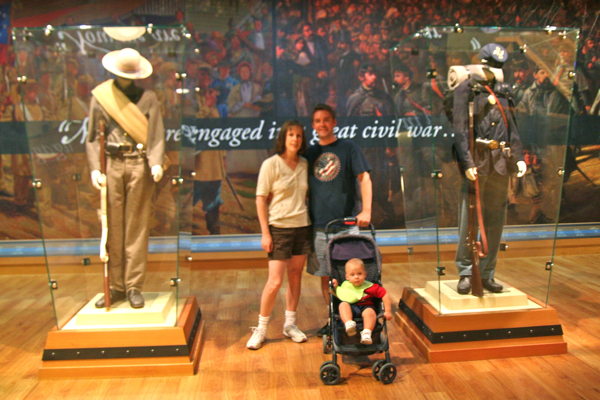 September 17 was the 300th Jubilee of New Bern's founding, and we joined a few thousand others on the lawn of Tryon Palace to enjoy a picnic dinner and the North Carolina Symphony. The music floating over the hushed lawn was magical…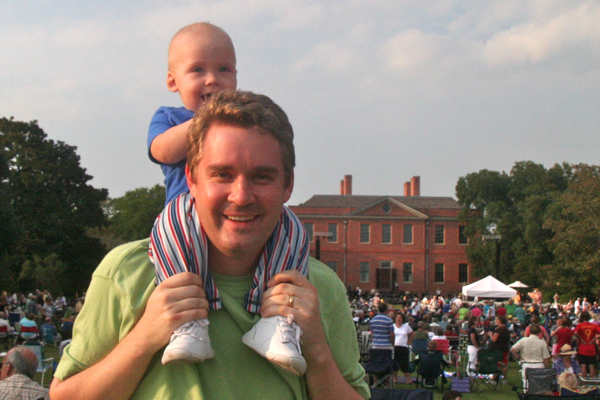 …if only I could have been there without an antsy kid. Our new friends the Steels and their entertaining daughter helped the night go a little more smoothly. And thankfully Lily forgave Valor for trying to snatch her glasses.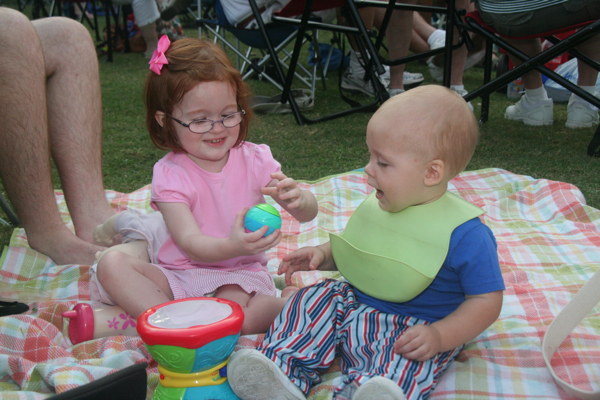 Valor's first fireworks show (that he was awake for) came after the concert. He really enjoyed sitting on Daddy's shoulders and watching the whole thing. The noise didn't seem to bother him.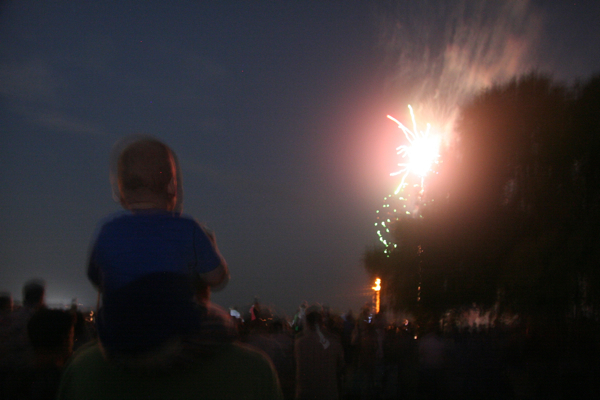 My old roomie Sara O. visited us in September! One of the perks of New Bern was that her parents were nearby, so I was hoping to see her more. I haven't seen in her in maybe eight years. She has a bunch of impressive letters after her name now! We had a great time catching up. I'm a terrible letter writer so there was a lot to be said.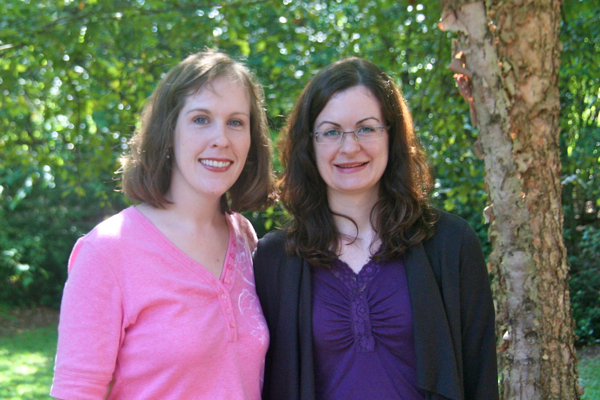 We had a ton of rain in one week at the end of September. The whole back yard was a lake, although it didn't threaten the house or the shed. We heard of a few people flooding (not in our neighborhood though), and we are still swatting away at a prodigious crop of mosquitos over a month after the rain.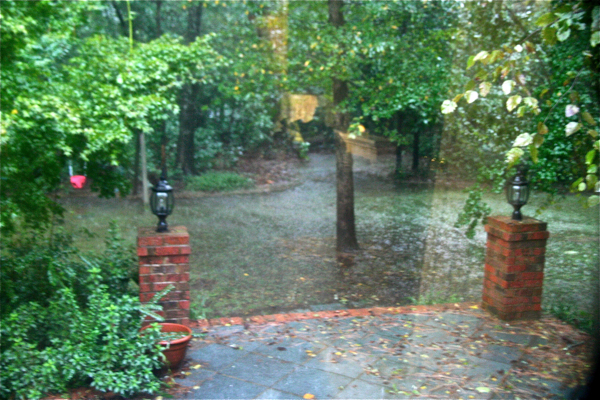 Every weekend in October there is a festival somewhere around here. We went to the Seafood Festival in Morehead City with John's mom. We ended up being sick for New Bern's Mumfest a week or two later, so I'm glad we got out for this one.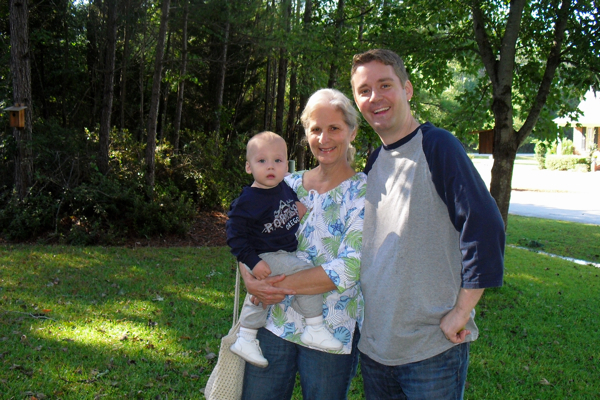 John took Valor down his first "roller coaster" (aka Fun Slide) in Morehead City. Valor seemed stunned during it but was pleased afterward. John, on the other hand, was completely elated.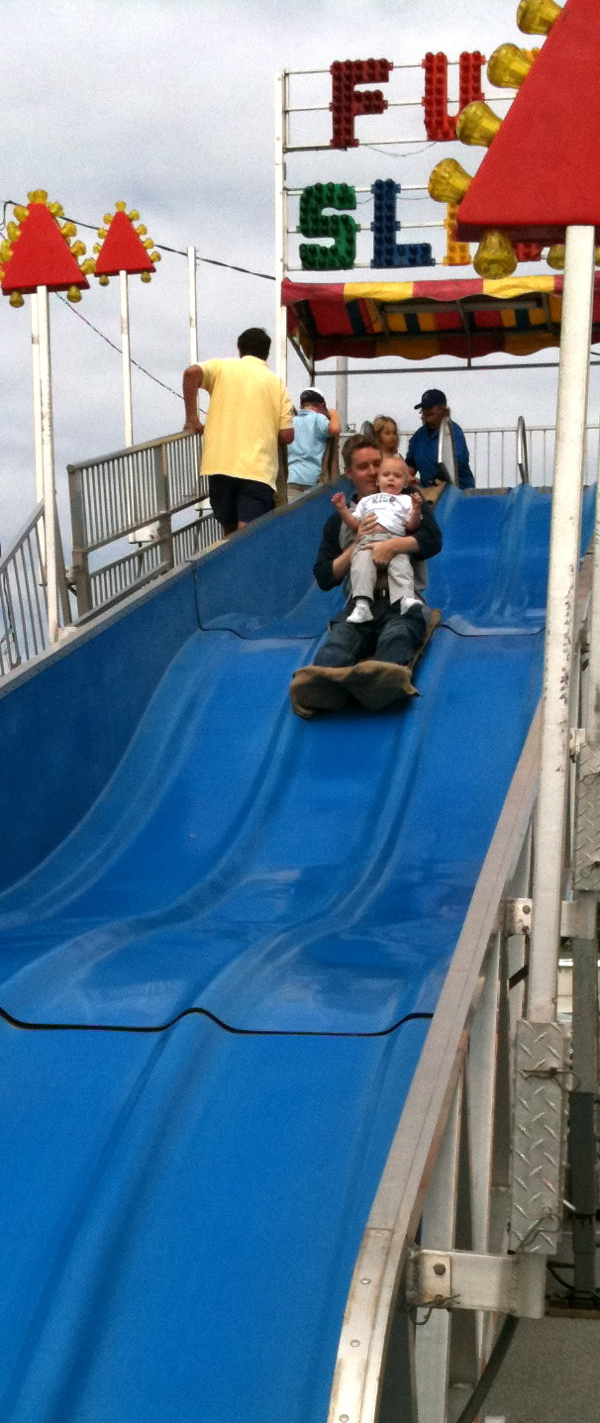 Ahh! Fall weather is wonderful here, and the leaves actually fall off the trees so the landscape really changes! Here's Valor during the first cold snap, in early October.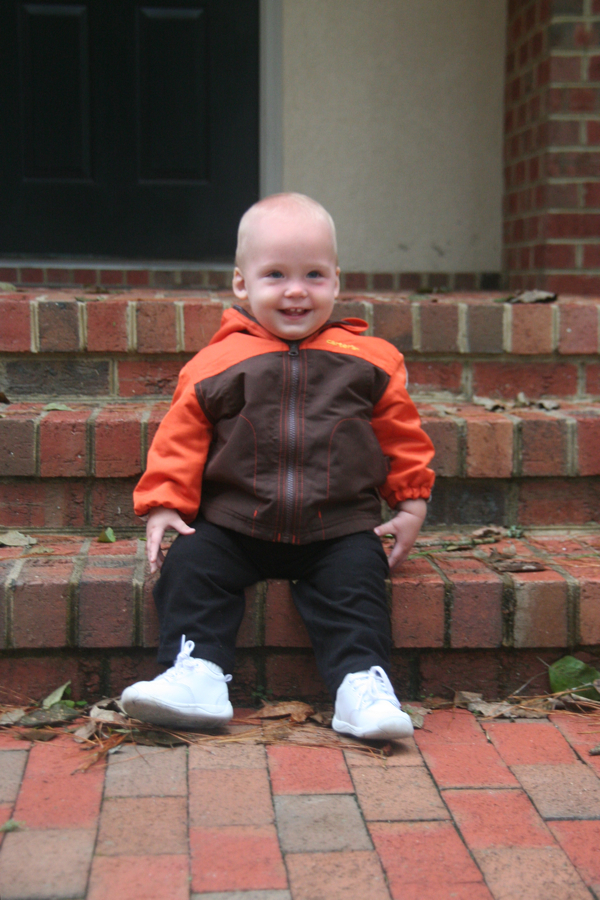 My Moms & Tots meetup group had "Pumpkin Fun Day" at a historic dairy farm in the country.Valor got to see a cow, ponies, chickens, pigs, peacocks, a turkey, rabbits, and lots of other little kids, but his favorite was this friendly goat who ate some corn from his hand.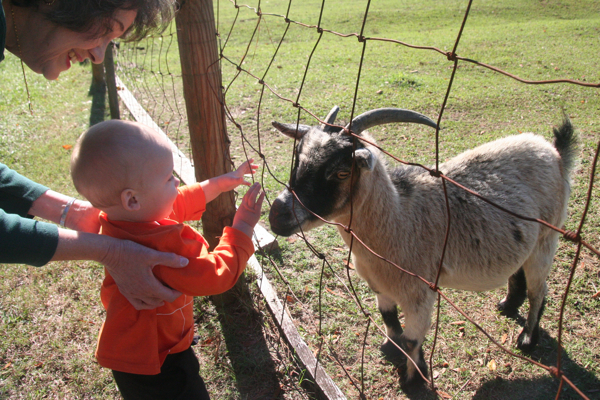 Anyone heard of this motor oil brand before?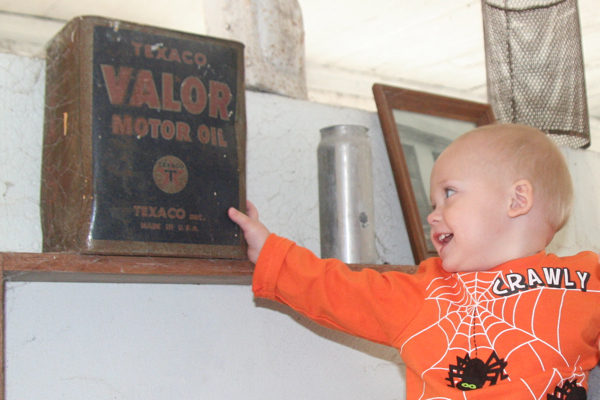 My parents came to Pumpkin Fun Day, too, so that we a big hit. Valor loves all his GPs.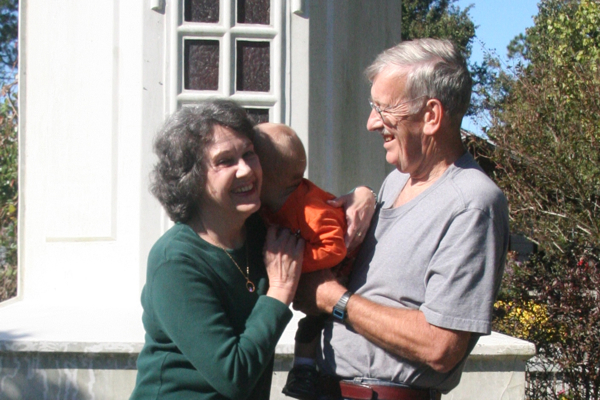 And I think they had a good time, too.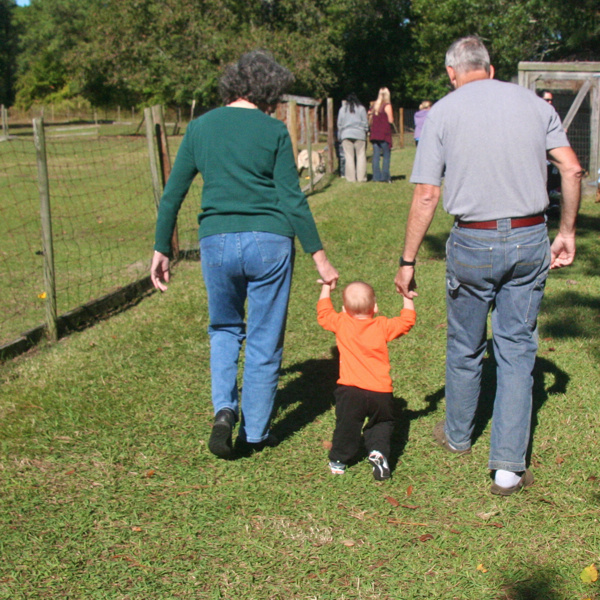 A different day at a pumpkin patch downtown…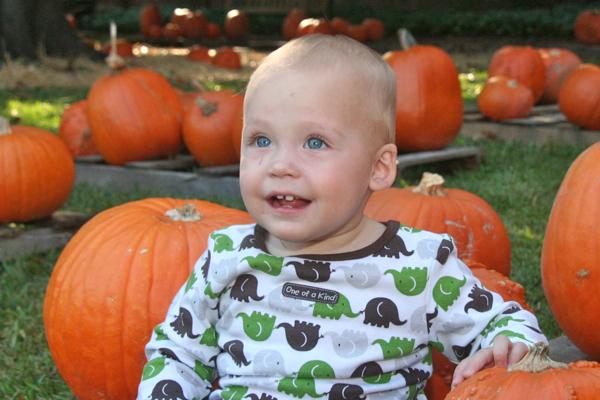 Hidden in the hollow of an old oak tree… (Someday I will take him back and he will say, "I fit in there?")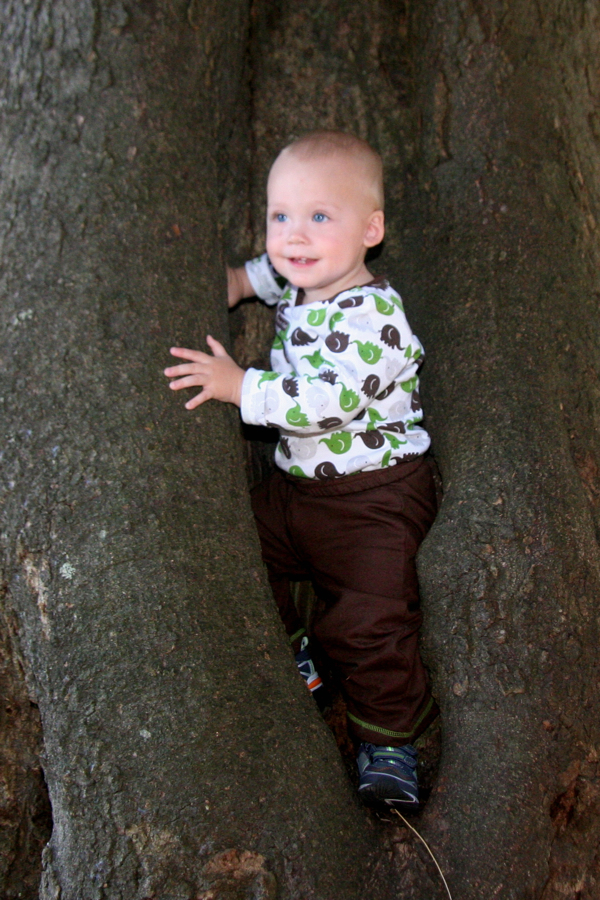 Last weekend my best friend Susan and her family drove through NC on the way home from Pennsylvania, and we got to meet up for lunch! It was unspeakably sweet to see her again after over six months apart!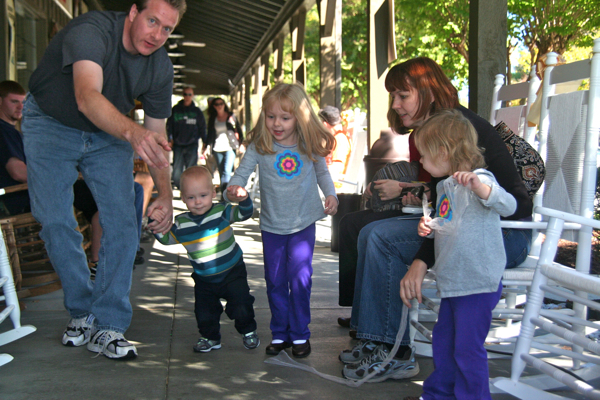 OK, so that kind of catches everyone up on our fall events. We'll post some Halloween pics next. 🙂 We'd hate to be "dragon" our feet on that!