walking, talking, breathing fire!
This year was the first year I had a reciprocating saw in my pumpkin-carving arsenal. Though the jigsaw still did most of the work, and a router bit on my Dremel did some of the partial-depth cutting.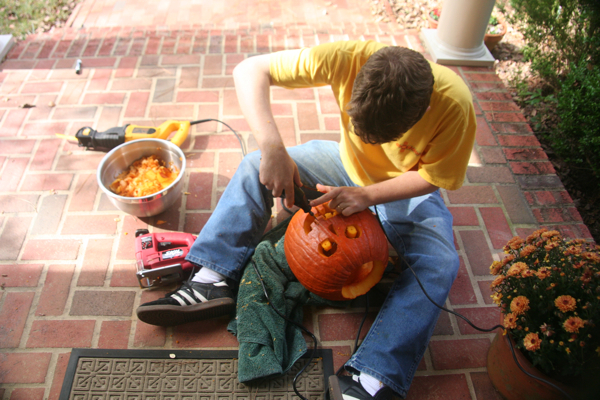 I elected to do a simple face because Valor is learning to identify body and facial parts. So far he knows "head," "ears," and "feet." "Nose" is easily confused with "nos," as in plural negatives.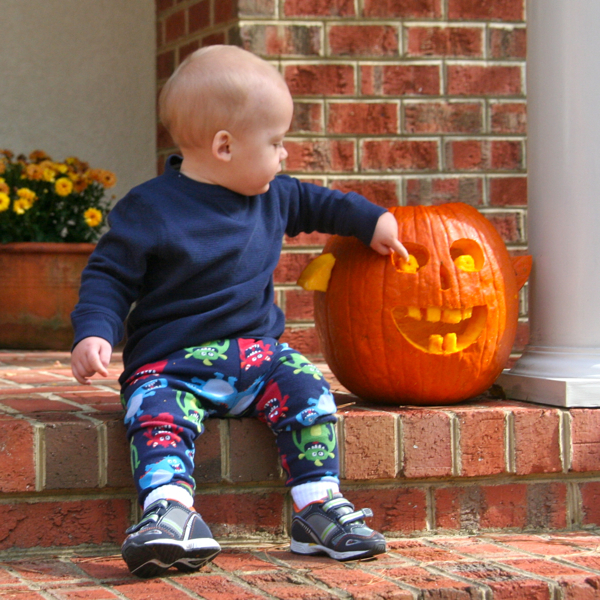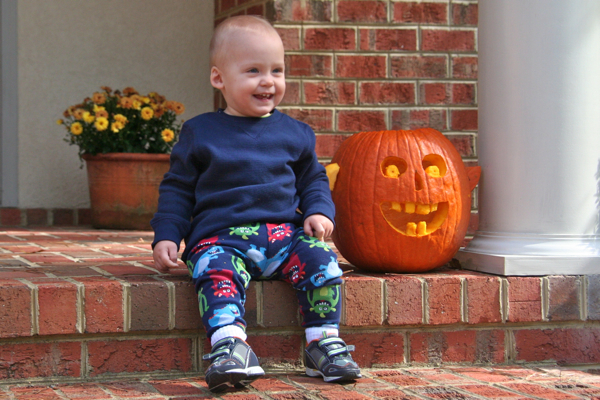 I tried to give the jack-o-lantern the same number of teeth as Valor, but by Halloween night, something must have devoured one of them—I blame the mosquitoes—leaving us with a bit of a snaggletoothed look: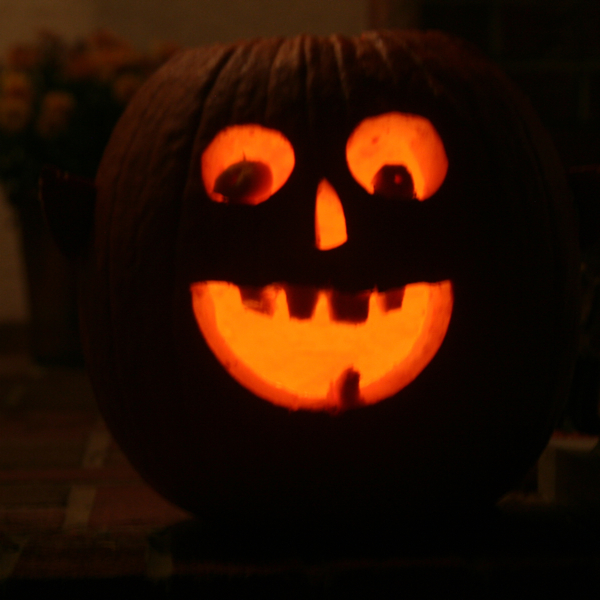 Abby's mom (Lamons) undertook another labor of love and volunteered to make Valor's Halloween costume. She said it had more pieces than Abby's wedding dress. She modified the pattern to have a removable Velcro tail, which has certainly been a good idea (especially when using the carseat).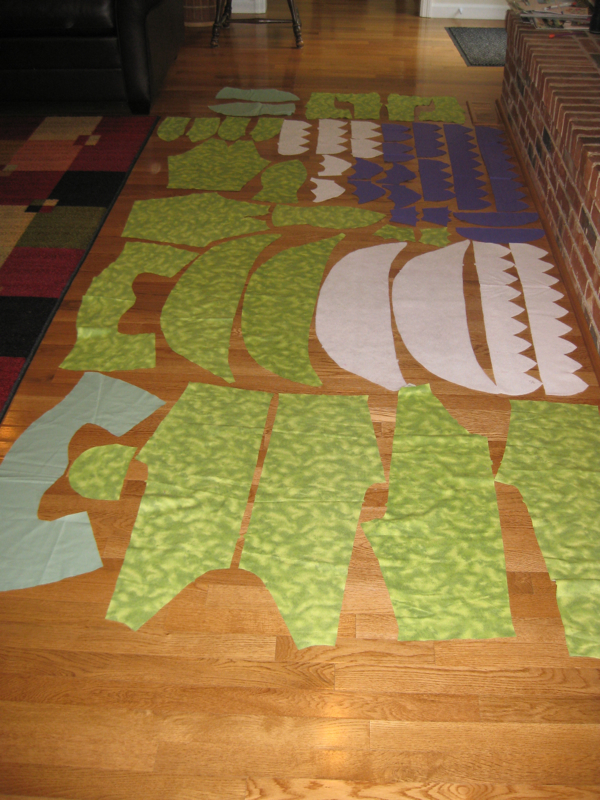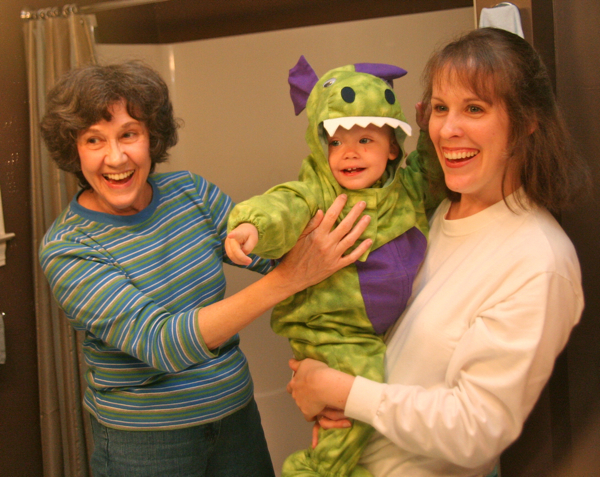 Although some people have misidentified him as a dinosaur (and one person guessed an alligator), he does have wings and walks upright! He's a dragon!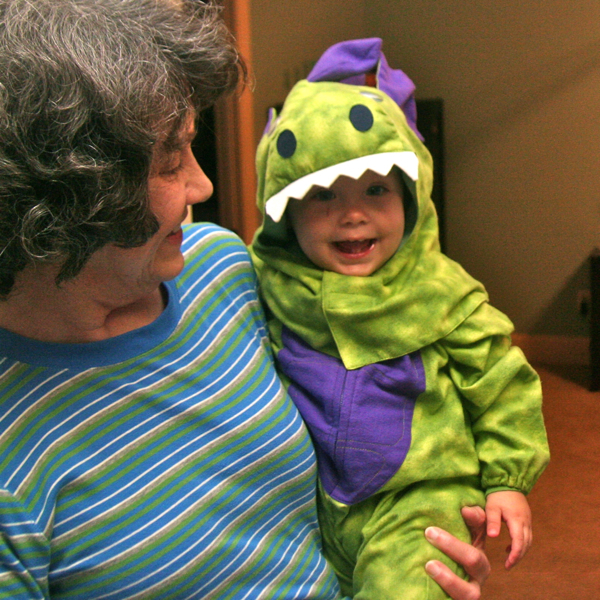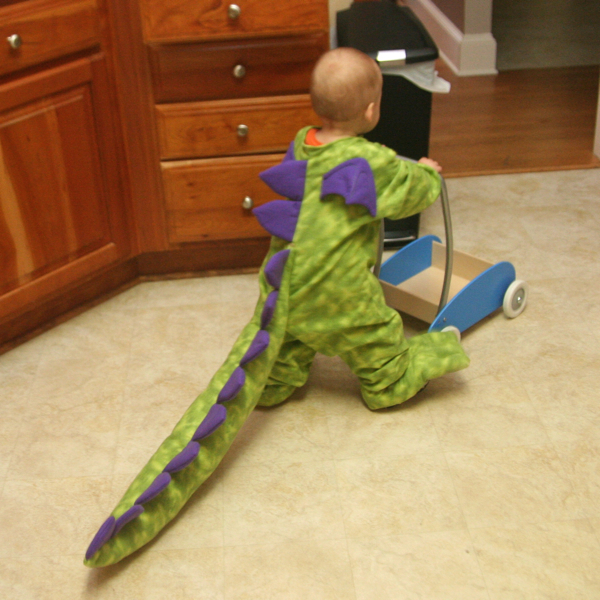 It's hard to get rampaging dragons to stand still, though!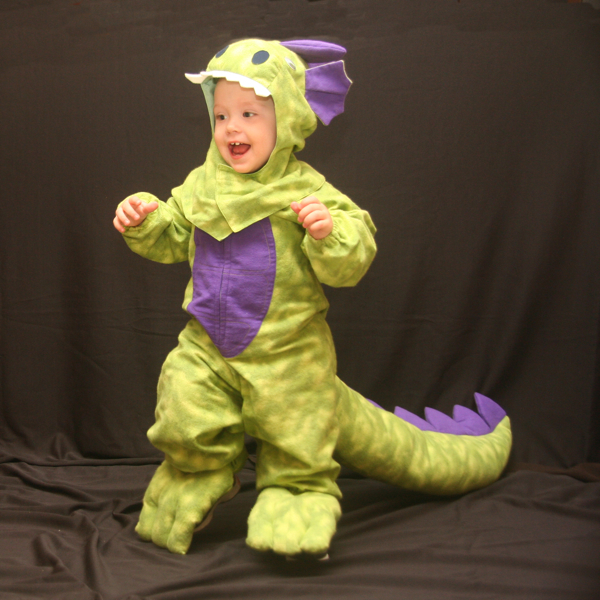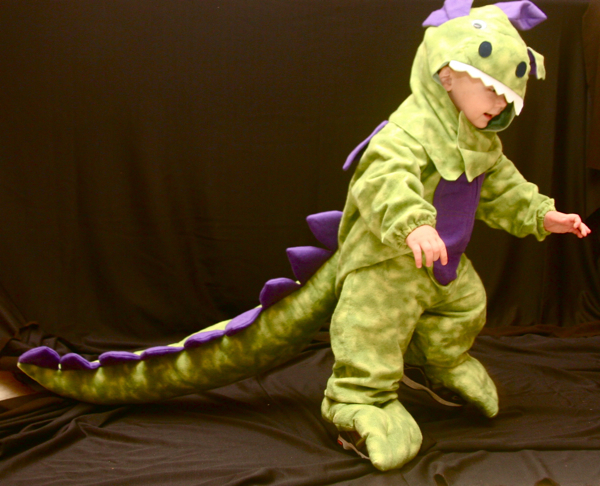 Tripped up in the scenery, he takes to all fours!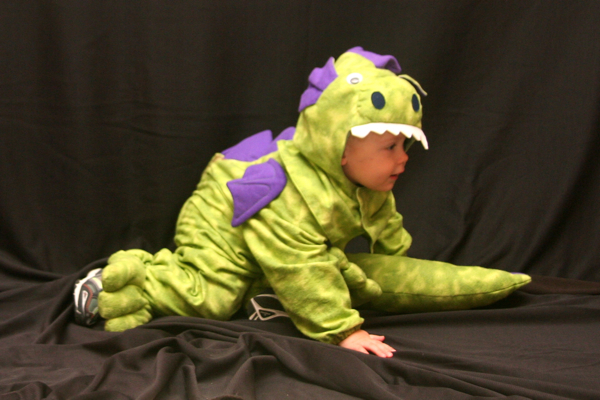 Happy Halloween!