483 days
Wednesday morning Valor will surpass James' age when he died. We mark this date with sadness and gratefulness. Thank You, God, for James' life, his joy, and his sovereignly-determined number of days. Thank You for Valor's health, and growth, and continuing life. We don't want to take it for granted.
We're a little behind on pictures, so let's get everyone caught up from Thanksgiving to first snow to Christmas parade and other adventures: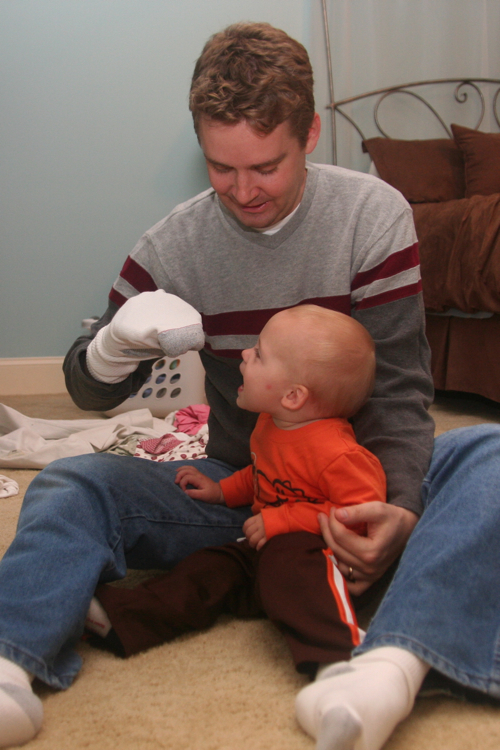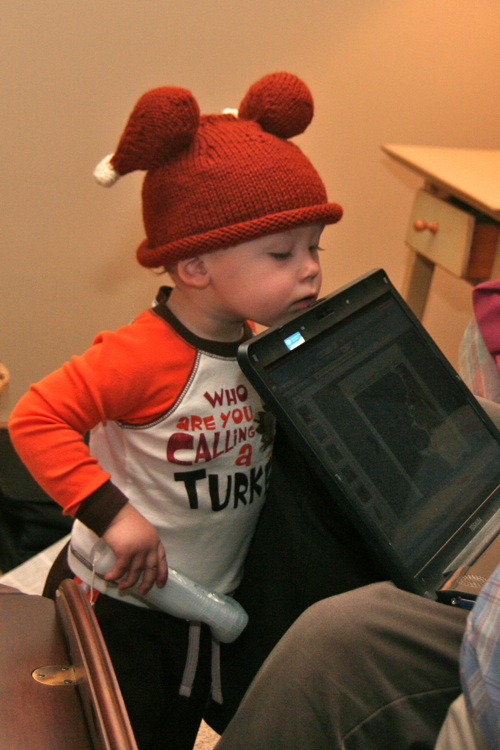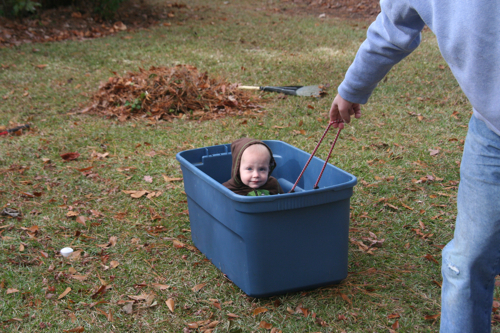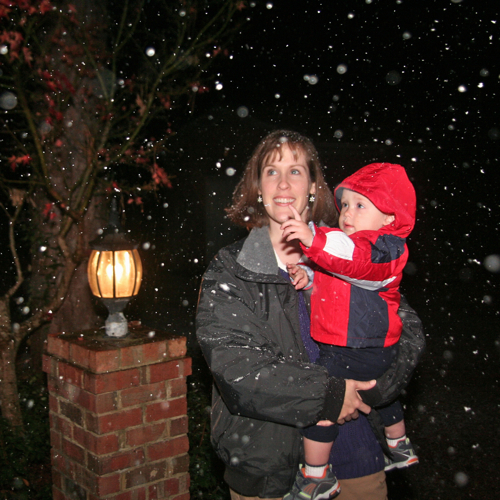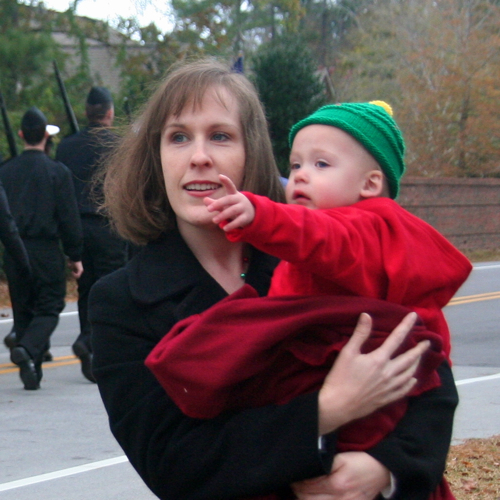 Since Thanksgiving Valor's verbal development has exploded. He can say probably 20 words now and understands at least 150 (can point to their pictures). He learns things so fast it takes our breath away! Dogs have been supplanted by anything with wheels as his favorite things. He investigates interesting objects and carries them around until he finds another fascinating item (at which point he drops the first ones). He can pretend to cook imaginary food and pretend to eat it. Yesterday he stacked six blocks and shouted with triumph. He does something new every day. It's so fun to see!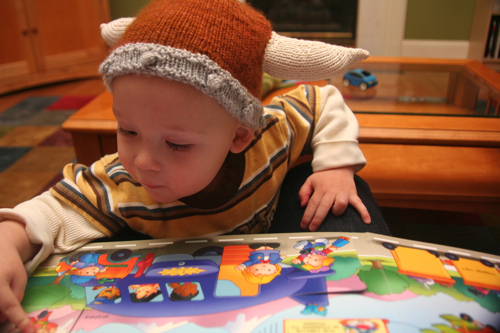 Wednesday morning Valor will also celebrate his first of three Christmases. On the 25th he will open his stocking at Grandma and Grandpa Warren's, and MLK weekend we will be celebrating with the Gjertsens in Raleigh. But since we had a couple large items for him that we didn't want to stash in the car, we decided at the last minute to have a brief Christmas here at home, before we hit the road.
Let me say that so far Christmas has been pretty awesome with a 15-month-old. I can shop for his gifts with him sitting in the cart the whole time. We talked about what to get him while he took apart his sandwich right next to us. He has no idea what Christmas is, so there's no whining, no wheedling, no buildup, and no pressure from him. I have gone full circle in my wrapping paper preferences, forsaking fancy wrapping paper with glitter for kiddie paper in the extra-long rolls. I get the feeling I am probably wrapping gifts that I will end up unwrapping for him, so I wonder why I wrap them at all?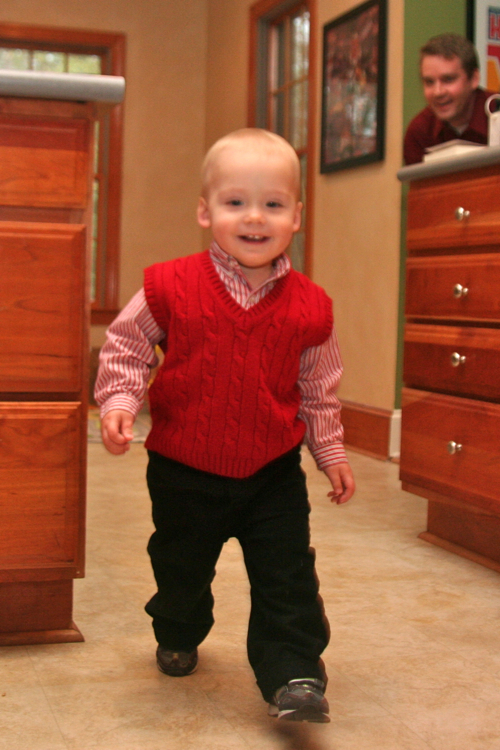 So we decided at about 7 pm to have a partial Christmas morning here tomorrow. The big gifts didn't have to be wrapped, so that was easy, and the kid goes to bed at 8:15 and sleeps like a rock so it's not hard to get things set up without him knowing. Even though we don't really promote Santa Claus, I wanted it to be a  surprise that he discovered in the morning. But how could we explain why he was suddenly getting some big gifts? We talk about Jesus often, and we have sketched the story of Mary, Joseph, and "baby Jesus," but suddenly I felt unprepared. Would he understand that the presents were a way to celebrate Jesus, and not just some random hoo-ha? Could he understand anything, at his age?
Time to bust out the new magnetic nativity set! John scrambled to punch out and organize the pieces while I gave Valor his bath and got him into his PJs. We started off sticking the stable on the back of a cookie sheet, and added Mary and Joseph (who we later realized we switched with the shepherd figure, but I don't think this affected his understanding of the story). Valor was interested in the magnetic pieces when they "walked" onto the scene and talked, but he didn't like it when they were stuck to the metal. He started to get upset, so we tried to keep it moving. By the time the angel appeared to the shepherd (aka Joseph), Valor was backing away from the scene and shaking his head, saying, "No no no!" This was not going the way I had hoped!
The turning point came when we figured out that Valor wanted to pick up the pieces and that the magnets were too strong for him to move.  So we ditched the cookie sheet and played it out on the coffee table, and he got much happier. He held the star through the rest of the story. After John finished up with the wise men, Valor eagerly gathered the magnetic magi and piled them on top of the manger. We thought he was demonstrating their desire to visit Jesus, which was an encouraging indication of his understanding of the plot. Then as he continued we realized that his object was to get all the animals, people, and palm trees into the stable. He clapped his hands in satisfaction after every relocation. Soon everyone was piled on top of Mary, Joseph's shepherd understudy, and baby Jesus.
And really, at almost 16 months old, that isn't such a bad understanding of the spirit of Christmas.
Too bad the big gift he will discover tomorrow is a magnetic easel.