Carolina in my mind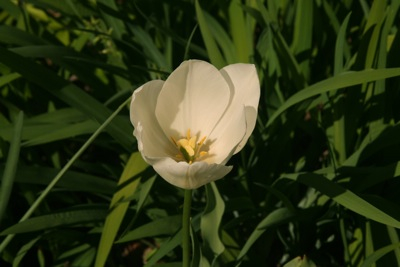 Friday at 8:30 AM I gave birth to #4, Carolina Grace. Her soul was already in glory, but we were thankful to see and hold the tiny body she left behind. She was 1.7 oz. and 5.75 inches long, a couple grams and 1/4 inch more than Dora was, and measured 15 weeks 2 days old. Her upper lip looked like mine, and she had the long Gjertsen torso. She appeared to be smiling.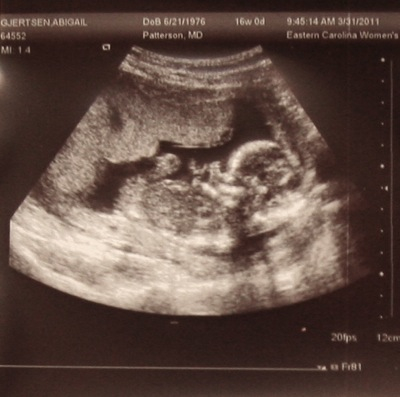 With Dora I felt the strongest of emotions—shock, anger, fear, loss. After James died I felt impatient for heaven. John has shed many, many tears for Carolina, but mainly I just feel numb. I don't feel angry at the Lord, I don't even feel very surprised—I've known this could happen, and it happened just like it did with Dora, in the exact same timeframe. I wish I felt more—sadness, I guess. Maybe, probably, I didn't "bond" enough with Carolina during the three months that I carried her. I was preoccupied with Valor and worried that I would lose her, so I didn't really cultivate my emotions toward that invisible person in my body. I was very thankful and happy to be pregnant…but now, the bleeding ebbs, the "baby bump" is gone, and I feel life quickly clicking back to the "normal" track without tears or heartache wrenching me off course.
It just starts to get easier, to release a child to Jesus. I don't see them as "mine" so much as I used to, and I don't fear death so much, either. I have been through enough with Jesus to trust Him even when I don't understand. This particular path of grief is familiar.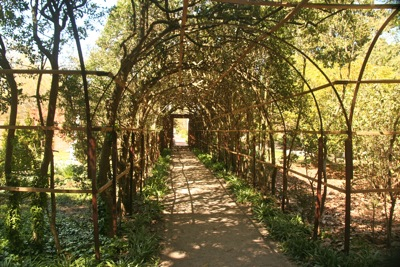 We chose Jonah 2:9b for Carolina's life verse: "Salvation belongs to the LORD." It encapsulates our only hope for her, the only hope we have for ourselves, and the only hope for the world. "He who did not spare His own Son but gave Him up for us all" (Rom. 8:32)—God's powerful compassion for people, though a gift of salvation initiated and fulfilled by Him, is the great love story of the ages. I wish Carolina had a testimony of a long life of joy and pain and growth lived under grace, but she has the testimony of a very short life dependent completely upon the mercy of God for the weakest of the weak. Which is also a beautiful testimony. I just don't get the benefit of seeing it unfold over a lifetime.
I'm sorry, Carolina, that I couldn't be a better mother to you. My womb is more a mausoleum than an incubator. I'm sorry if I ate something or did something that hurt your little body, or if something about our body chemistries didn't mix. I'm sorry that instead of wrapping you in beautiful new baby dresses I had to send you off to a lab to be tested. I'm sorry, most of all, that I can't cry more over you. I wanted different for you than all these things, and I'm not sure why I don't feel more heartbroken.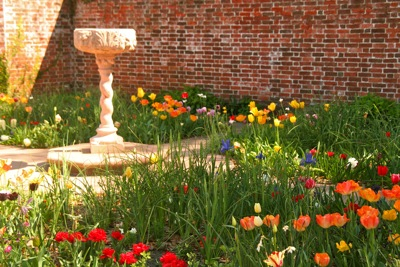 It's been a week now since I knew she was gone, and numbness has slid into something like peace. There are actually a lot more reasons for hope surrounding Carolina's loss compared to Dora's. One huge one is that big healthy boy clattering around my house. (Today at lunch: "Valor, do you know how much Mommy loves you?" Valor: "Oh, cupcake!") Another encouraging point is the fact that Carolina's brain was visible on the ultrasound as completely divided, i.e. no HPE (fused lobes) like my son James had (Dora's brain was not visible). That was a big relief, since we don't know for sure that we don't carry an unidentified gene for HPE. You can sort of see her face, and more clearly her brain division, in this ultrasound.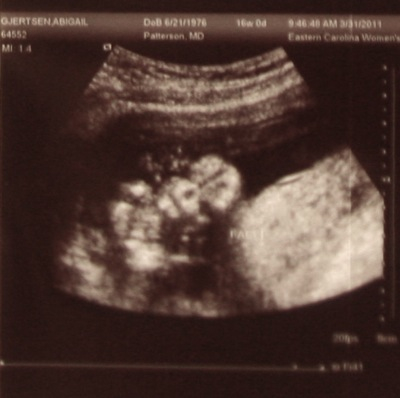 Another reason for hope is that the docs at Pitt Hospital were really proactive about getting tests done quickly. A few minutes after we checked into the hospital and got our room, the fourth-year resident came in and offered his condolences (all the docs and nurses were very good about doing this). He looked at our paperwork and summed up my "obstetrical history" as "pretty poor." But he listened to our questions and immediately contacted the high-risk doc. This was Dr. L, and he sat down on the side of the bed and said with huge intense eyes, "I'm going to cut to the chase. We need to do an amniocentesis and the lab told me they will take it in the next ten minutes, but after that they are going home."
Dr. L and the resident did the amnio quickly with the ultrasound machine to guide them, and the nurse said she'd never seen them collect so much fluid. They will try to culture the baby's skin cells in the fluid to get her DNA. Dr. L also confirmed that Carolina's brain and body didn't appear to have any problems, although it's hard to check the heart without seeing the blood flowing. They took her for some cytogenetic tests immediately after she was born Friday, then after we spent our time together as a family they sent her body to pathology (lit. "the study of suffering") for a more thorough exam.
Now, we had what I assume are the same tests done on Dora, but I didn't feel like I had a single doc that was really "mine" or that was going to pull it all together and make sure I had everything done that I should. Dr. L said he wanted to meet with us after the preliminary results came in and again after the complete results, and he actually gave us a 50-50 chance of discovering the cause of Carolina's death. That was encouraging, but since then when I consider all the tests we did already for Dora that didn't reveal anything, I think it's more like 5%. He mentioned that there were some new tests that have come out in the last two years, so who knows. This is my main prayer request right now, that they would discover something new from the tests. And that we'd have the strength to handle it if it is tough news.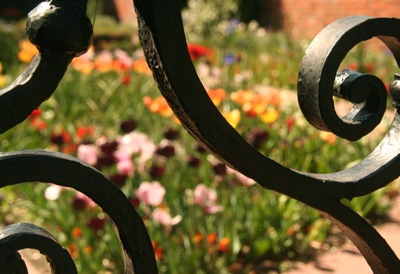 God, I trust that You have a good purpose for us in all this (Rom. 8:28), but the less I understand of it the more I have to believe that it's far greater, and better, than I can understand. So I'm going to wrestle it through with You until I get the blessing (Gen. 32:24-30). I know You are watching to see that Your word is fulfilled (Jer. 1:11-12). I'm relying on You to make something very, very beautiful from these ashes (Isa. 61:1-3). Help us to love You and cling to You with all we've got. I trust You.