Easter threads and tractor treads
Happy Easter from the House of Gjertsen! We are so thankful for God's sacrificial gift of His own Son. Every year we live, the hope of resurrection and eternal life gets sweeter.
In the wake of Carolina's loss, Valor had the benefit of visits from all his grandparents. They all get awards for how many books they read to him. Now he knows all his colors correctly (blue seems to be a favorite) and can count from 1-7, sometimes skipping 4.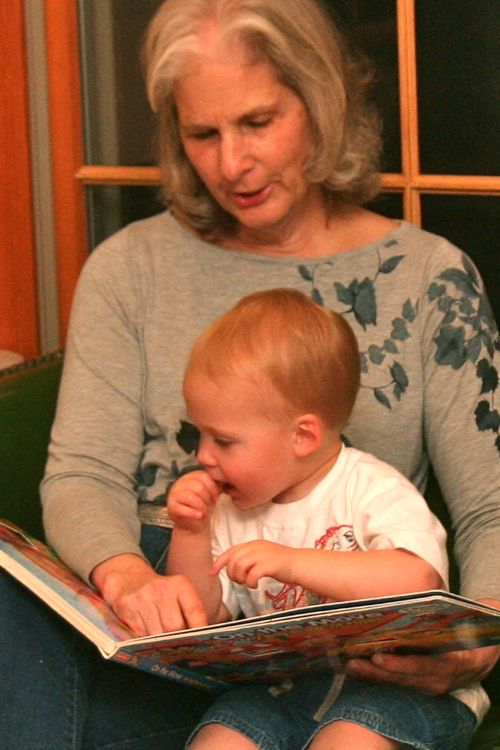 We started celebrating Easter early because we are going to be visiting our old stomping ground in Orlando for Easter weekend. So we dyed eggs with my parents…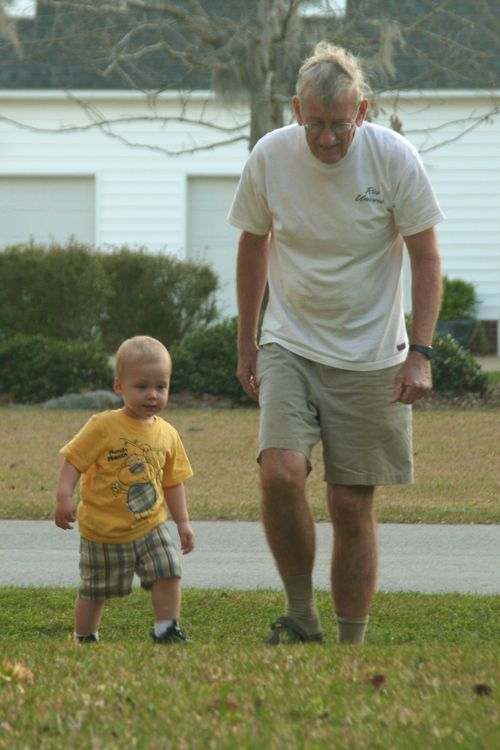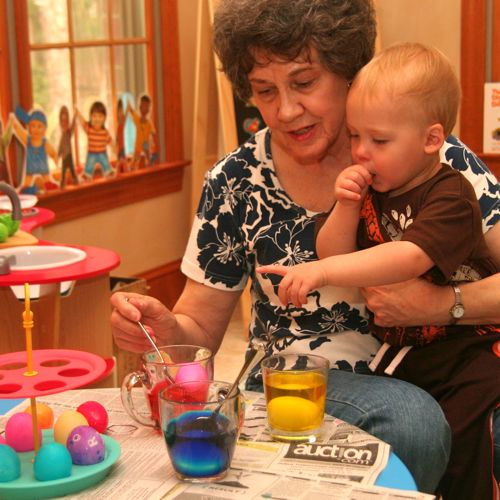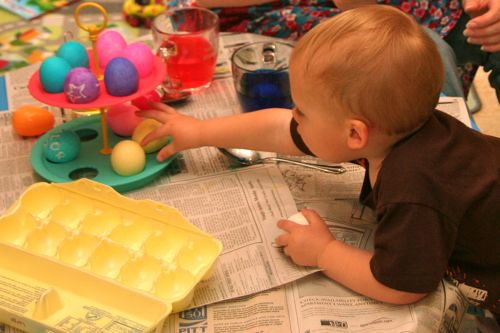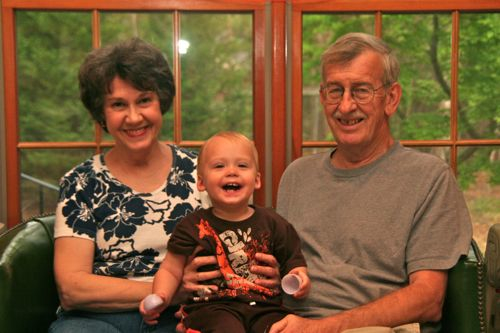 …on Palm Sunday we celebrated with a chocolate Easter bunny ("Eat-a-butty" as Valor calls it)…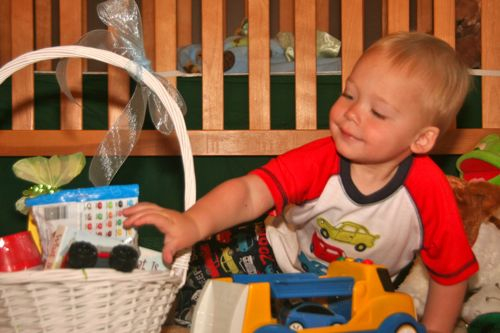 …and did the egg "hunt" with John's parents. It didn't take too long for him to figure out the object of the game!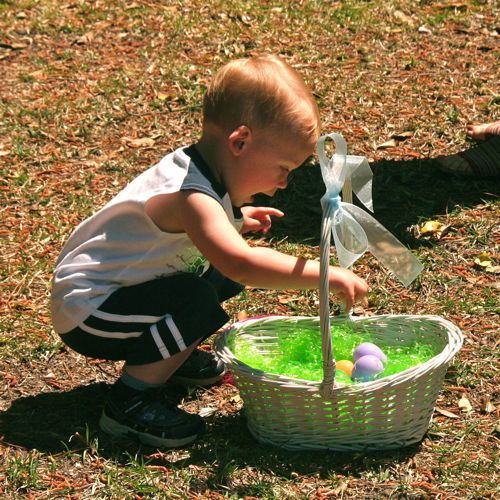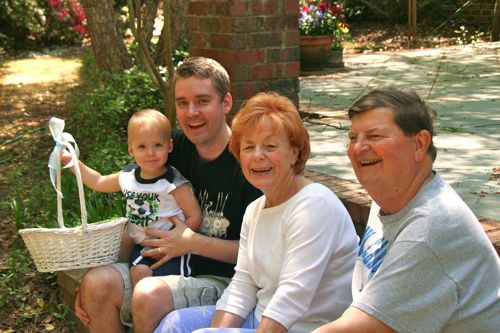 John continues to study hard for his third CFA (Chartered Financial Analyst) exam in June. Sometimes Valor reads alongside him, but I think Valor's books are more interesting than John's.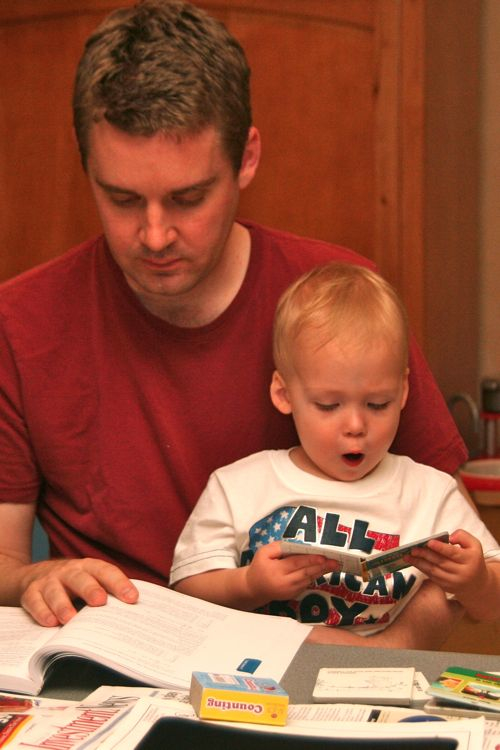 We took Valor to the local fire station for Family Day and a chance to ride on the back of the fire truck. Unfortunately he was sick at the time and didn't feel too excited about it.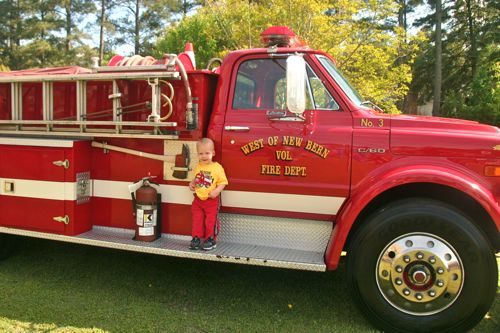 He has had ample opportunity to indulge his passion for tractors/riding mowers, however. He has to sit on a couple each time we go to Lowe's, and our next door neighbor has let him sit on his, too. Then last week two of our other neighbors rocked his world by actually taking Valor on tractor rides. They even let him steer. He was thrilled beyond belief.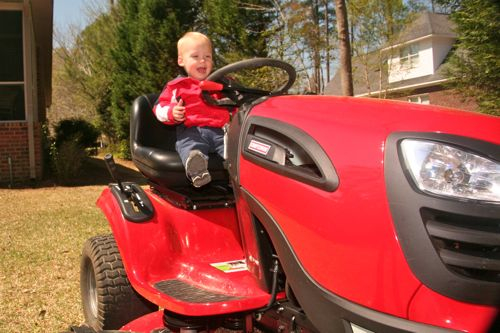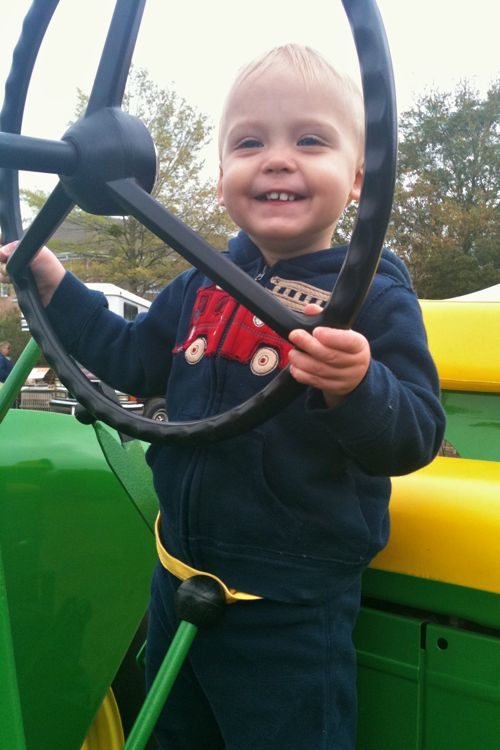 We are very thankful for all of our friends, family, and followers who have sent us notes or emails of sympathy for the loss of Carolina. Your prayers have really upheld us as we get back on our feet. We have not received any results from the tests yet, but have a doc's appointment with the high-risk guy (Dr. L) on Monday, so maybe he will know something.