saying goodbye again
Four years ago tonight, our firstborn came into the world. We visited his grave on Good Friday during our trip to Orlando. I was surprised how quickly the tears returned in that shady, quiet spot where I used to sit and talk to James.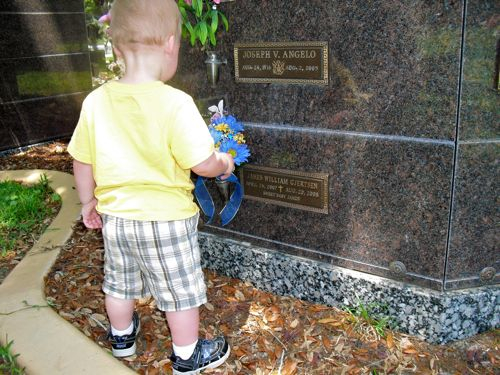 We got to introduce Valor to James's place briefly before he took off across the cemetery to get a closer look at another grave's Easter balloon. Valor's carefree vitality was a marked contrast with the message whispered by the hundreds of marble and brass markers: Death comes to us all. Thank God for the cross and the resurrection that take away all believers' fear of punishment and death.
A year ago I posted a letter that I sent to Stephen Curtis Chapman in honor of James's birthday. In January I got a nice response to it and a picture of SCC from one of his staff members, so I assume he never personally read my letter. That's okay—we still love his Beauty Will Rise album about struggling with grief and faith. We actually made a "grieving" playlist after losing Carolina, and a lot of the songs in it are from that album. It really, really helps us grieve with less bitterness. (Here's our more generic suffering playlist if anyone is interested.)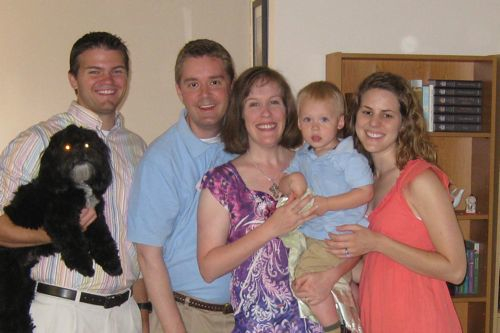 We had a relationally-intense visit to Orlando, filled with friends and real conversations and worship and tears and hugs. Valor really enjoyed playing with our friends (and their kids and dogs) as well. Now that we are back, I am struggling all over again with missing my old friends and church, and knowing and being known, and wondering why God brought us here. I know He has good reasons (an important one being that John really likes his job here) but right now I feel the sharpness of what we left, on top of being sad about losing another baby. Sometimes life seems irrationally bleak.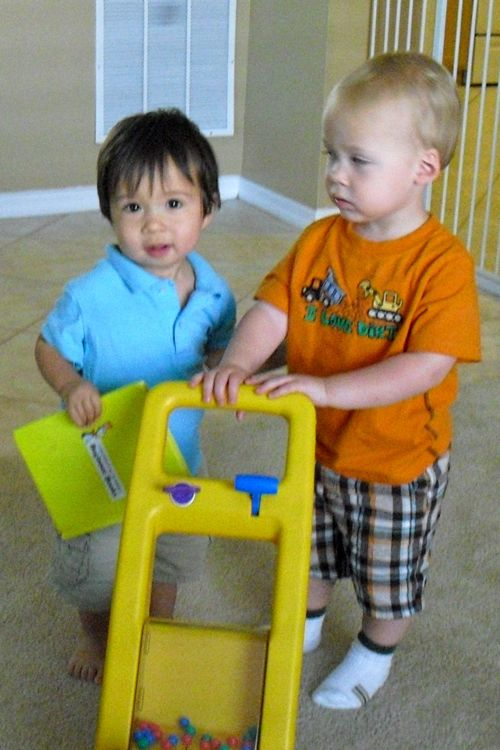 Speaking of which, I was disappointed to have to postpone the appointment with the hi-risk doc and geneticist yesterday because most of our test results still haven't come in. The only one they have received is the karyotype of Carolina's DNA, which showed that she was normal (no extra or missing chromosomes). This is good, but it was also expected (Dora was also normal), and the other tests could give us more detailed information about genetic deletions or other problems. So please keep praying they can discover the cause of our miscarriages…the new appointment is three weeks away.