addition and multiplication
Last weekend we drove to Charlotte, where I took the Level III Chartered Financial Analyst Exam. While I took the six-hour exam, Abby and Valor—joined by my mom who drove in from Raleigh—took in Ikea as well as a brand new interactive playground called Discovery Kids. Both of these venues made me a little jealous for big city amenities.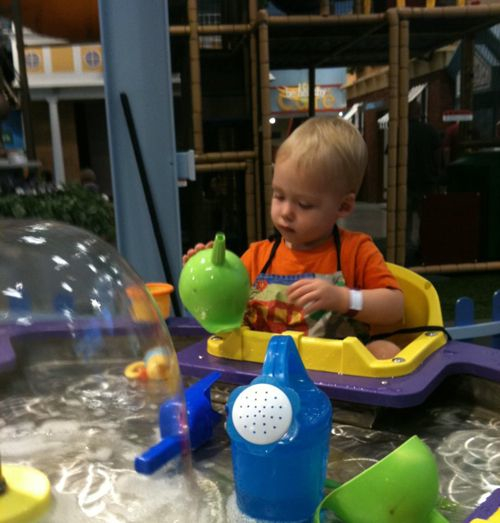 Meanwhile, over at the Charlotte Convention Center, I'm writing essays and bubbling in answers to questions about things like economic theory, portfolio construction, and commodities derivatives. Fun times. Actually, the test is held annually at the same venue that a comics store in Charlotte hosts HeroesCon. So, if you happened to be walking around the Charlotte convention center on June 4, you would have seen a lot of people holding a calculator and a fistful of sharpened #2 pencils and gazing intently at flashcards, and then you would see quite a few others like these: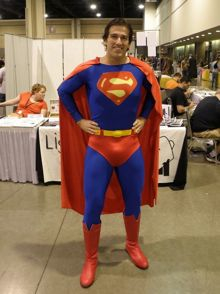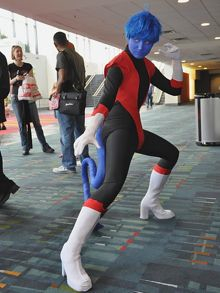 I kept asking myself: To the average guy on the street, between us and them, who looks like more of a dweeb? Actually, some might see something of a "hero" in both groups. CFA candidates are sworn to a high standard of financial ethics and aim to help the rest of the population navigate the space between excessive financial risks and fear of investing altogether (a risky idea in its own right). So back off, Insider Trading Man, Doctor Dividend is in the house! (See what happens when Abby edits my posts?) I should find out if I passed the test sometime in August.
So, we've been on blog silence mode for almost a month (although hardcore fans will observe that I switched up the typography slightly) partly because of studying leading up to the exam, and partly due to our complicated reproductive adventure, and not knowing just how exactly to share the next chapter of our journey.
Clearly, our plans to grow our family have encountered some sort of mysterious obstacle. The theme verse of this blog, "Unless the Lord builds the house, those who build it labor in vain" (from Psalm 127:1) has taken on meaning we did not fully expect when we chose it. Abby and I are both so thankful for the Lord's abiding comfort and for being our refuge, redeemer, and lifter of our heads during so many deviations from the script we would have written.
On the genetic front, there are doctors presently trying to determine if any of the homozygosity detected in Carolina's genome is connected to James's medical conditions; or, if any of James's DNA is preserved in a freezer somewhere, whether James had similar homozygous regions. (We don't think there is any DNA preserved from Dora.) Abby and I are expecting to get the same kind of CGH testing that Carolina got, more or less to determine if we have similar genetic regions or if there is some repeatable error in recombination. But we're securing some life insurance for Abby before we get our DNA tested. There is a law that prevents health insurance from underwriting on the basis of genetic tests, but it doesn't apply to life insurance, so we're going to try to get that in place just in case there is something adverse in Abby's nucleic tea leaves. Depending on whether or not there are any solid conclusions made about what specific chromosomal region(s) may have led to our miscarriages, we expect to either:
resume trying to grow our family the way everyone else does, with a lot of hope and prayer, or
look into something more technologically complicated. With a lot of hope and prayer.
And then there's adoption.
Abby and I first started talking about adopting one or more children before our engagement. We've long felt that the process of adopting tangibly reflects the heart of our stranger-loving Father:
"[In love] he predestined us for adoption as sons through Jesus Christ, according to the purpose of his will, to the praise of his glorious grace, with which he has blessed us in the Beloved." (Eph 1:5-6)
Despite our early conversations about adoption, Abby and I have both been encumbered for many years by of our pride in the matter of wanting biological children, so we relegated the adoption plan to a "later" thing. But now we're wondering if the House Builder—without whose work our effort results in vanity—has put adoption into the blueprint earlier than we thought.
There's a difference, it turns out, between the sentimentally simplistic fantasy of contemplating adoption and the actual implementation of an adoption plan. We're somewhere between the two right now, just trying to understand what it's all about with no solid game plan but more intention than we've ever had in the past. We vacillate between feeling excited about the outcome and overwhelmed about how to get there. It's not an easy, cheap, or fast undertaking.
When any big decision gets made, I'll be sure and build you a double crostic. 😉