we heart hope
Things are going well here at the House. We are still hearing good heartbeats from #5, most recently this morning on my rented Doppler. I am almost 15 weeks now, so this next week is the time corresponding to the gestational point that we lost #2 (Dora) and #4 (Carolina). Thank you to everyone praying for God to sustain little #5 during this next week and beyond. I feel some trepidation, but so far I am not panicking. I am trying to focus on Jesus as my unshakable Hope who will never disappoint.
In other "heart" news, my dad, J. D., unexpectedly almost collapsed on the treadmill at his heart doc's office last week. The docs knew his heart had some valve trouble, and we knew Dad has had a few spells of light-headedness, but it took the doctor's insistence to get him checked into the hospital. After taking a look they scheduled him for quadruple bypass surgery and a valve replacement tomorrow at 8am. If you could pray for that, we'd appreciate that too. His team includes Doctors Noel, Saint, Mohammed, and Hurt, if you want to mention them. My dad says he is most dreading getting his entire body shaved (so they have access to any part of it for the bypass arteries). He's a pretty hirsute guy so I feel sorry for the nurse that draws that straw. But seriously the surgery is going to be painful, with a long recovery time (6-8 weeks). We are hoping, if the ultrasound is good at 16 weeks, that we can travel up to Tallahassee for a belated Christmas with Dad.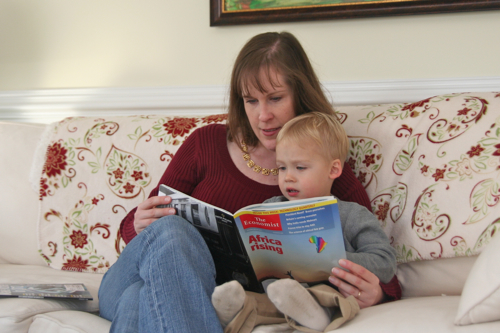 John's mom Peg just sealed the deal on a long-distance love affair she's had with a certain A-frame beach house in Pine Knoll Shores, only about 10 minutes from our church in Morehead City. Now we have the perk of seeing her for lunch every Sunday after church and playing in the sand if the weather permits. Valor is dedicated to the proposition that all shells deserve to live in the ocean, rather than on the beach. That keeps him pretty busy.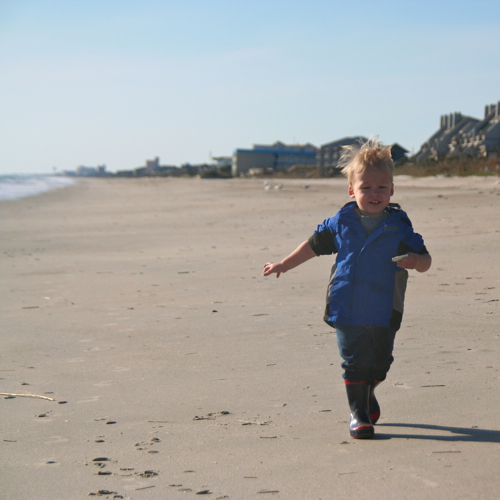 We took Valor to his first live nativity last week with our friend Margaret. We rode a hayride through the exotic scenes with live animals and passionate gesticulating and got our pictures taken at the end with a Wise Man and an angel. Valor was silenced by awe when he was first introduced to the angel, so I said, "Valor, what do angels say?" Valor has learned by heart that angels say, "Glory to God! Jesus is here!," so he was stunned when the angel opened up her mouth and said, "Hi! Do you want to touch my wings?"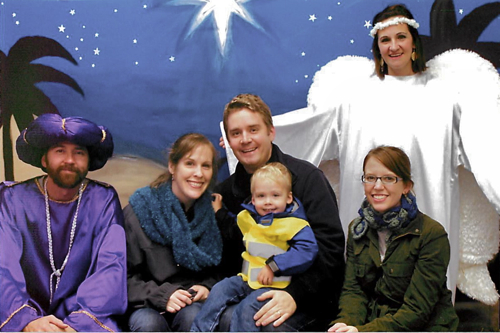 Some of you will not be surprised that the main thing he talks about from that night is the big tractor that pulled the hayride. Sigh.
Valor is really looking forward to the day he can open up the presents that are starting to appear under the tree. He massages and rearranges them every day (along with all the ornaments he can reach), so I don't know what kind of shape they'll be in by Christmas.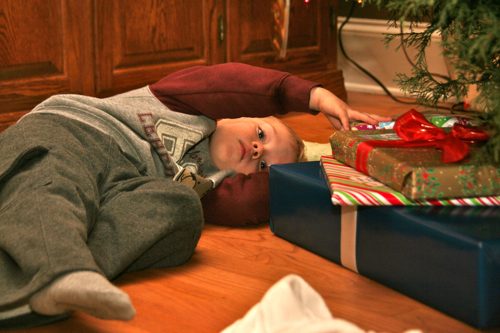 He's not the only one around here who is longing to know what next week will bring. One thing we do know: Emmanuel still means "God With Us": our sure and lasting hope, come what may.