called and kept (+ baby name reveal!)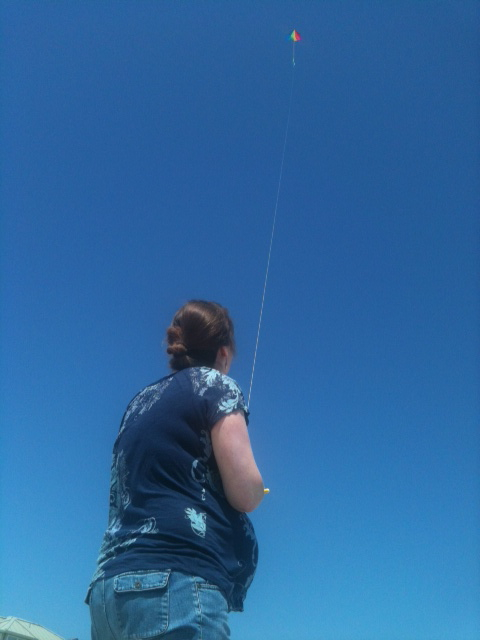 The time for #5's arrival draws nigh! We are ten days away from the big day—June 8. So far everything has led us to expect a safe and healthy delivery (c-section), but please pray for us all the same.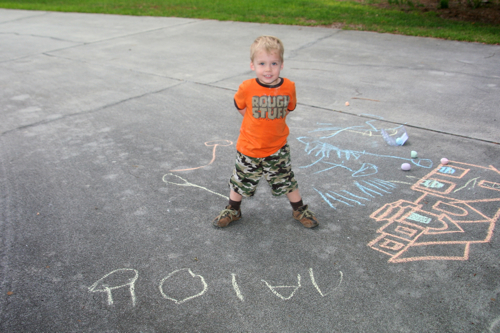 Valor seems to be looking forward to the arrival of his little brother, as far as he understands it. He declares that when the baby comes, he will teach him how to play with baby toys. He spontaneously hugs and kisses my belly and smiles and laughs. I hope this means he is getting ready to go through major changes with a positive attitude. We will all need God's help to adapt gracefully to having two children at the same time.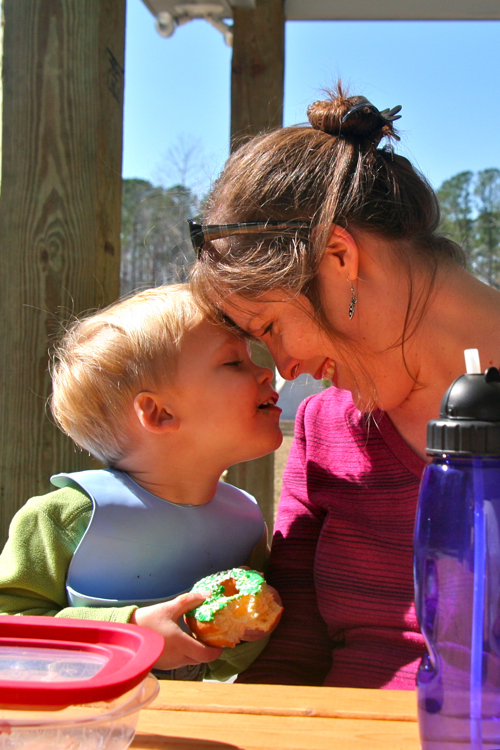 After three weeks of gradually waning enthusiasm about potty training, we quit and decided to wait and try again later. I think that Valor can do it if he wants to, but all the rewards and encouragement we could give him weren't enough to make him want to do it in the end. He said at one point that it was "too hard." So he's back in his cloth diapers until the time that he decides he's ready. It was very frustrating for me to "give up" (I felt like I failed!) but it was also a big relief since by the end I was having to fight him about it.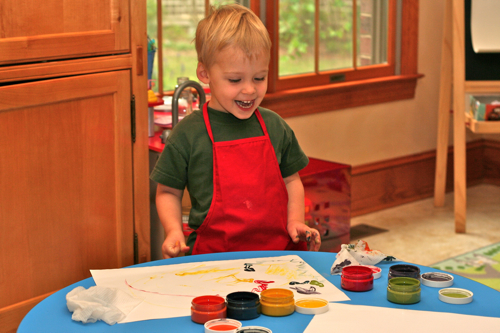 Here's something I want to remember from this time: Valor loved reading a library book about the human body and the five senses. That night at dinner, I asked him to tell Daddy what his five senses were. He responded slowly, counting on his fingers: "Tastin'. Touchin'…Runnin', walkin'….an' strollin'."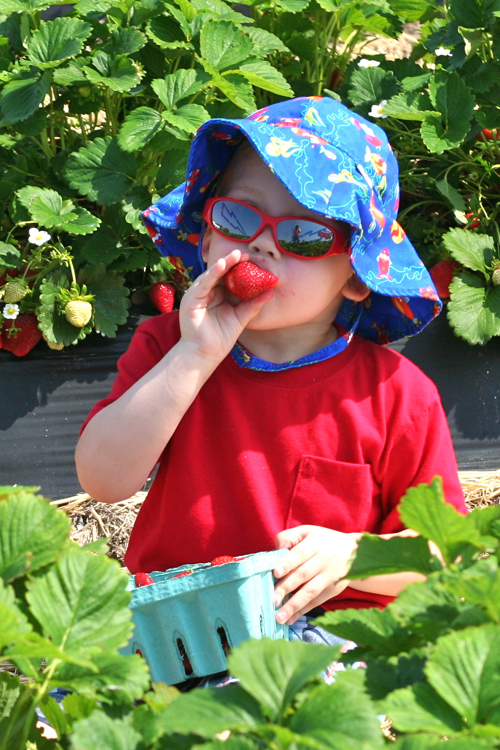 If you know us you will not be surprised that we had a hard time choosing a name for #5. Boy names are a challenge for us since we already used both our fathers' names for #1 (James William) and chose a very unusual virtue name for #3 (Valor Edwards). Plus our last name is a bit of an eyebrow raiser already. After months of prayerful consideration, we are really happy with what we have chosen.
Dear Percy,

Your full name is Grant Perseverance Gjertsen.

We receive your precious life as a gift or "grant" from God. We have prayed for you, and God has granted us a healthy son, not because of our own merit or deserving but because of His gracious generosity. We do not take your life and health or the responsibility for nurturing you lightly.

Your parents remember your siblings that have gone to be with Jesus, and we hope someday you will also understand that you are #5, not #2, and that your life is a gift. And we pray that one day you realize that, like them, you were bought at great price, and that your joy will be to treasure and glorify the One who created you and spent Himself to rescue you. He has sustained you for a purpose.

The world will endeavor relentlessly to unseat this purpose. In prosperity, you will need persevering faith to esteem the Giver more than his gifts. In affliction, you will need persevering faith to hope in a Redeemer and not despair in your circumstances. All around you there will be evidence that God's word falls on some hearts only to be devoured by birds, scorched for lack of roots, or choked out by thorns and cares (Mark 4). Some who wait for the bridegroom with insufficient oil in their lamps will find in the end they are unknown and uninvited to the wedding feast (Matt. 25). This is very sobering.

But do not lose hope. Perseverance is not only commanded, but supplied! To the same church the apostle Paul wrote "work out your own salvation with fear and trembling" (Phil. 2:12), he also wrote "I am sure of this, that he who began a good work in you will bring it to completion at the day of Jesus Christ" (Phil. 1:6). What a precious doctrine is perseverance of the saints!  The sustained, never-give-up life of persevering faith is the very evidence that the one who rescued us is never letting go.

So "Grant Perseverance" is not only your name, but also our prayer for you. A life of faith marked by endurance is something God must grant. It will require hard work, but the reward will be worth it. Your siblings all have "life verses" which are meant, at least initially, to guide the way we raise you. Yours is James 1:12: "Blessed is the man who perseveres under trial, because when he has stood the test, he will receive the crown of life that God has promised to those who love him" (NIV).

With much love in anticipation of your arrival,

Mom & Dad