Paul or nothing?
I've been kicking this post around in my head for weeks, and now that our county and district conventions are over with and the North Carolina primary is finished, I'll state what everyone who knows me on Facebook undoubtedly knows by now:
I want Ron Paul to be elected president in 2012.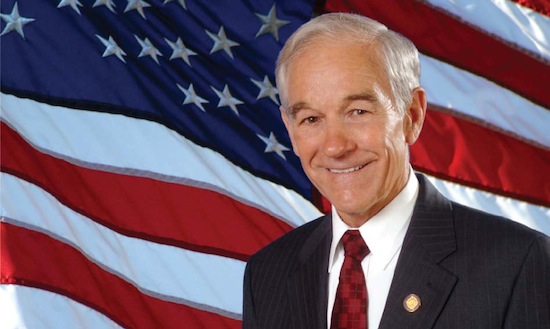 Actually, more than that, I want his ideas—which champion individual liberty, free market capitalism, sound monetary policy, and limited  government—to resonate and influence all shades of the political spectrum. These ideas have the power to change our nation and get us off of the road to serfdom.
My support for Dr. Paul led me to dabble in the political process for the past few months: I was a Trent Woods precinct delegate to Craven County's Republican convention, a Craven County delegate to the District 3 Republican convention, and apparently 17 votes short (out of 200 or so) of becoming a North Carolina delegate to the national convention in Tampa. I electioneered around my precinct not only for Ron Paul but other liberty-minded conservatives (many of which won on Tuesday), and I intend to soon join the Republican Liberty Caucus and some other grassroots associations. In truth, I'm really not really a fan of the political process. But like a friend of mine frequently says, as an citizen of this Republic, I am the government. My political resumé may be short but don't bet on it being short-lived.
If there's an element to this race that is most mysterious, it is the huge enthusiasm gap. I call it an enthusiasm chasm. Everywhere they go, Romney draws small crowds; Paul fills stadiums. But firsthand, this is what I witnessed: At the District level, there was lots of applause every time a delegate pledged support for Paul, and—even though we were supposedly outnumbered—you could have heard a pin drop when a delegate pledged support for Romney. Signs posted around New Bern were well over 100 for Paul, and I never saw a single one for another presidential candidate. Sure, I probably know people who voted for Romney in the primary, but I've yet to meet anyone who's really excited about the prospect of him being our next president.
Here's a short list of what concerns me about the man: Romney supported taxpayer bailouts of the financial industry, the auto industry. Despite the fact Mormons supposedly believe the US Constitution is divinely inspired, he supports the NDAA, including a provision which authorizes indefinite military detention of U.S. citizens without charge or trial. He has no remorse after implementing the prototype for the Obama's train wreck of a healthcare overhaul in Massachusetts, subverting free markets causing premiums to increase. He has expressed no intention to limit the size and scope of the federal government. He taps into the all-too-familiar language of crony capitalism when he says things like "Washington has to become an ally of business, not the opposition of business."
I don't really see how he is substantially different than the current occupant of the Oval Office in his views on the role of the government, the markets, or personal liberty. I think he means well in terms of restoring America's prosperity, but he thinks he can direct it rather than get the government out of the way.
But, whatever. The reason I write this post (and titled it with a question mark) is that my vote in November is not a lock by any stretch. I would like to invite serious, rational people who feel they understand and support Mitt Romney's vision for America, to identify yourselves and what makes your candidate so appealing, using the comments, below.
Please try to refrain from the bizarre (and false, actually) notion of "electability." McCain, you may remember, was "electable." Keep the focus on what makes Romney better for America than Ron Paul.
And let's agree also at the outset that a vote for Paul is not a vote for Obama any more than a vote for Romney is a vote for Obama. You really must understand that the Ron Paul supporters believe they are part of a "revolution" and for the most part I doubt they are going to change their vote. I think most of the nation is disgusted with where Obama has taken us with overregulation, statism, and debt. You might see him as the worst president ever. But on the matters that are most critical to the future of the Republic, I don't think Romney presents much of an alternative. The most critical difference I see between Obama and Romney is that Obama goes away in 2016.
I want to know what people who actually like Mitt Romney would tell me is so wonderful about him. So far, I've found the Republican establishment prefers to bury its head in the sand and do their best to pretend that Ron Paul doesn't exist than to engage in civil and intellectually honest debate. I may yet vote for Mitt, but I need for someone to show me something about him that I haven't yet seen.
I'll close with something about Ron Paul which you may or may not have seen. The precognition in this video is stunning: