introducing Percy Gjertsen!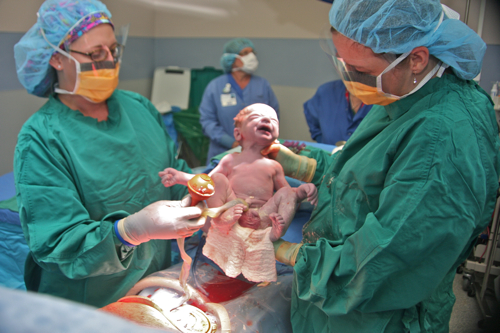 10:16 am EST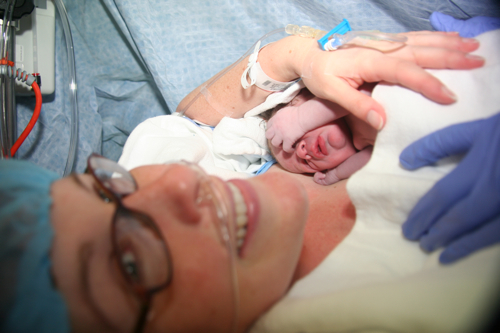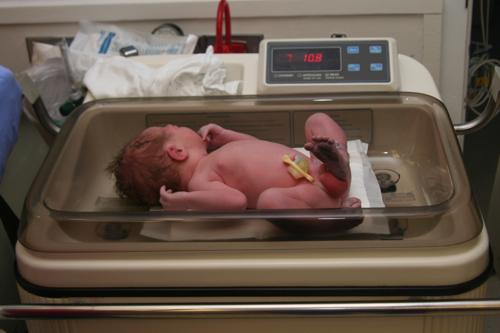 He weighed in at 7lbs. 11oz., and he measured 20 3/4″ long.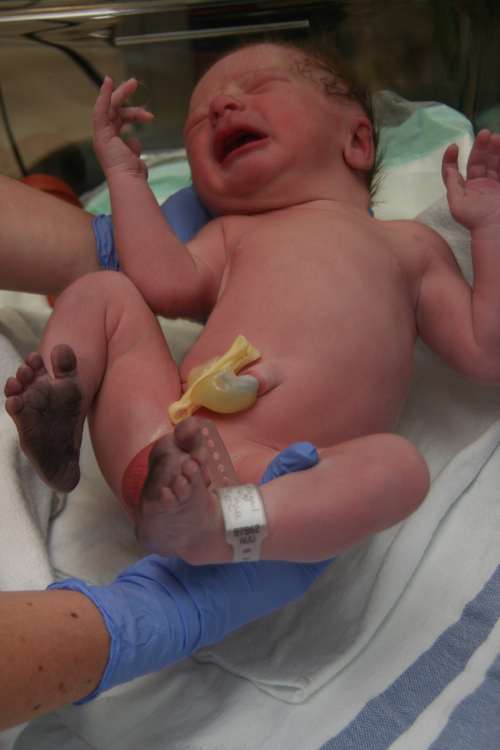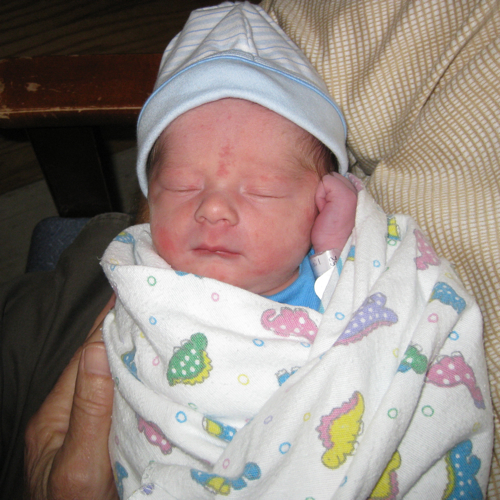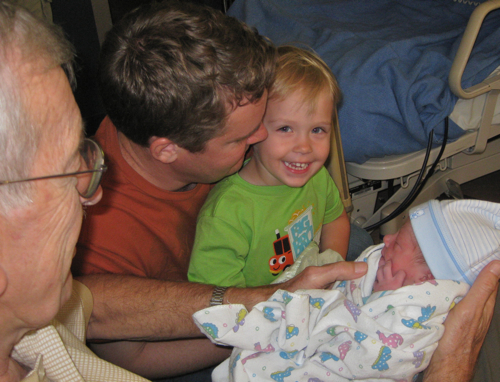 (Don't be fooled by this last picture. Valor is smiling because a camera is pointed at him. The fraternal bond is not yet there, but he's being a good sport with all the changes so far.)
Everyone is doing well, but pretty tired.
It is hard to beat Winnie Palmer, but CarolinaEast is sure trying. Everyone so far with the hospital has been so wonderful.
Abby is expected to be able to eat solid food tonight, and they're hoping for a Sunday discharge.