I scream, you scream, we all scream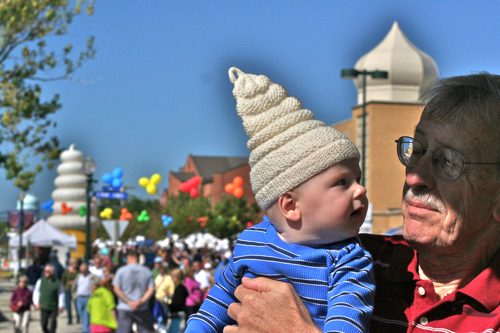 A triple-cone sighting at New Bern's Mumfest.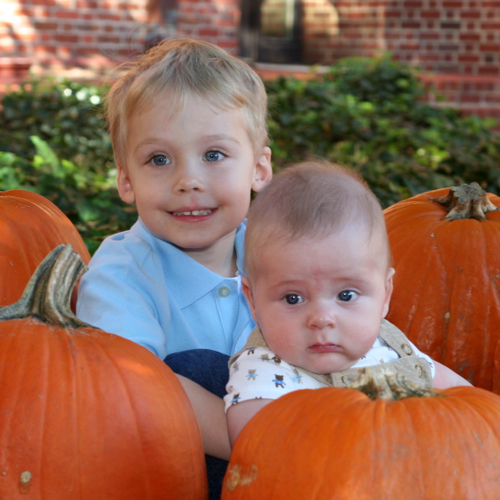 Happy Halloween and Happy Fall! This year's trip to the pumpkin patch proved that it's near impossible to get two kids to look at the camera and smile at the same time. After the first couple snaps Valor develops that spacey, I'm-smiling-but-my-mind-is-far,-far-away look that I recognize from old pictures of me as a kid.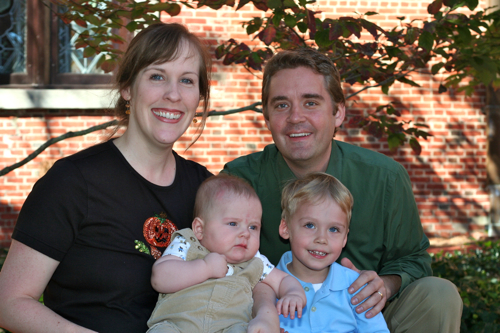 Hurricane Sandy was sufficiently offshore—or New Bern is sufficiently inland—so this past weekend there was a bit of rain and wind and a couple days of near darkness, but nothing like the devastation north of us. Mostly Sandy just brought with her cooler temperatures. We're legitimately into fall here in NC.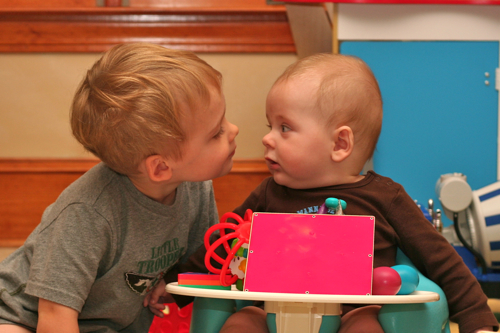 As you probably noticed from the video on our last post, Valor constitutes high entertainment for one little man around here, and usually for his parents, too. It's exciting to see the brothers' relationship develop. You may have also noticed the lack of clothing in the video. Valor has been potty training again (third time's the charm!) and he's frequently unpantsed while around the house. He's doing pretty well this time around; without giving you TMI, he's over halfway to diaper independence. 🙂
Percy started baby cereals a couple weeks ago. He would give it two thumbs up if he could get control over both his thumbs. He's in 12- month clothes now, at almost 5 months old.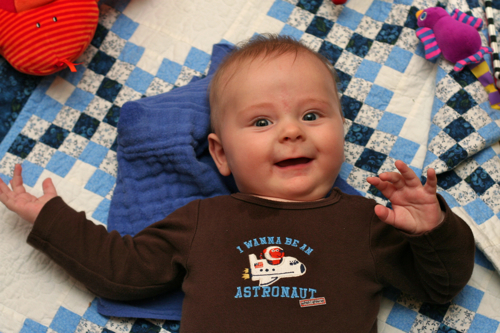 Tonight Valor the Viking brought his foam battle axe and helm to our church Community Group. He also wanted to bring a plastic chicken ("because everyone needs a chicken!") but I convinced him to leave it at home. In the car he spontaneously christened his battle axe "Low Fat." We expanded it to "Low Fat, Goblin Trimmer."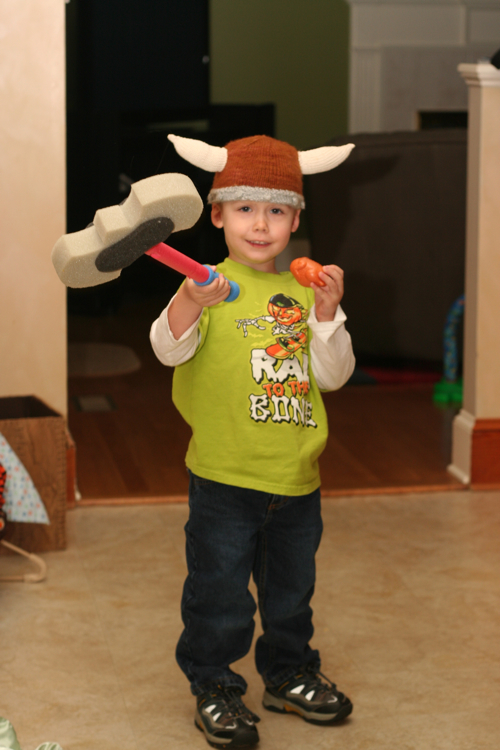 This was the first year that Valor picked out his own pumpkin (and a little one for Percy) and designed his own jack-o'-lantern. Daddy and his sawzall were standing by to make his dreams come true. He requested "triangle eyes, a triangle nose, and a squiggly mouth with teeth." Compared to all the creative jack-o'-lanterns we've seen on facebook, John thought it was a pretty vanilla design.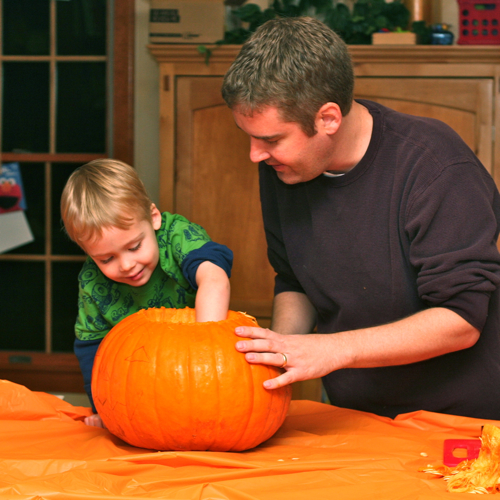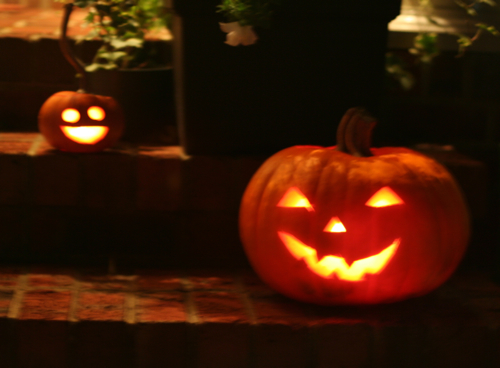 This was also the first year that Valor chose what he wanted to be for Halloween. Maybe vanilla was just the theme for this year.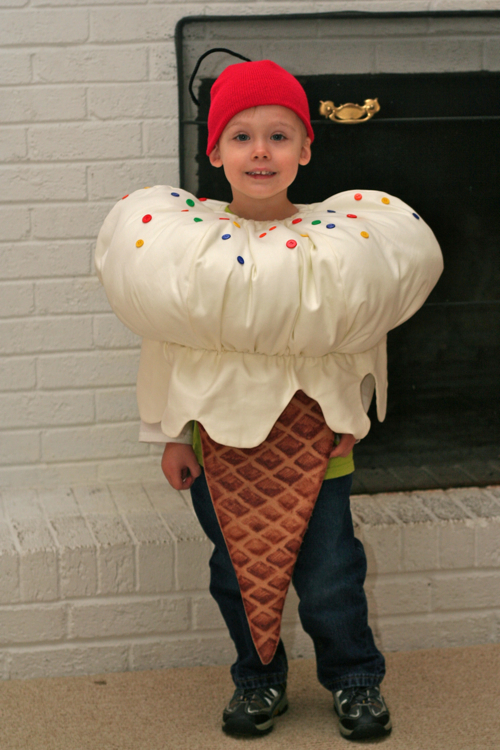 Early on he decided on an ice cream cone, and he stuck with the idea, so while Abby's parents were visiting we put our heads together to design a costume that still allowed him to walk, turn his head, stay cool/warm, and eat candy. Abby's mom designed and sewed the costume from scratch (out of felt and scraps of drapery lining). Abby stuck the pipecleaner stem through the cherry hat and glued on the buttons for sprinkles. John shaded the waffle cone lines. Valor loves his costume, and so far he's worn it in a Halloween parade and to a little party. It's very easy to get off and on, thanks to the drawstring around the neck, but it occasionally provokes other little kids to come up and pretend to lick him.
Percy burned bright this year in a tiger costume. He's sleeping in it right now, so it doubles as PJs.
Good fright to all from the House of Gjertsen!