opting out of the collective
Right about the same time earlier this year we decided that we would embark on the reproductive adventure of embryo adoption, we also made another big decision. Many of the people who know us best probably knew we were going to homeschool before we knew we were going to. But anyhow, for those who are only infrequently checking in—a reasonable choice since we only infrequently write—this is our second big adventure of this fall: Tomorrow morning Valor officially begins homeschooling.
There's actually a brand new campus of Classical Conversations starting in New Bern this year, and Valor is part of its inaugural roster. I say "campus" because, while most of the education takes place at home (Abby is the teacher), on Thursday mornings Valor will join six other students in a classroom led by a "tutor." (Abby is also a tutor, of a class of slightly older kids. Consequently, while Abby has lots she wants to share about this whole decision to follow a classical model of education, she's very busy tonight cutting out construction paper hearts and making other last minute preparations for her class tomorrow.)
So I get the first shot at it. Here is one of my initial motivations, as a homeschooling dad:
We've chosen to opt out of the collective. Modern education theory since the mid-20th century has essentially embraced the theories of John Dewey, who was a humanist and socialist. Rather than a progression of grammar, logic, and rhetoric (classical education as it had existed for centuries), Dewey's theory was that the main purpose of education was socialization. I couldn't put this any better than an excellent homeschooling post I read on Trivium Pursuit earlier today:
The government schools do a good job of socializing children. They teach the social skill of looking to the government for everything. "Socialized education" makes good little socialists. Peer dependence and government dependence are complementary disorders. But a government that can give us everything can also take it all away, and eventually it will have to. Do we want our children to be socialized to allow the government to run their lives, or do we want our children to believe in freedom and personal responsibility? Homeschool socialization prepares our children for the real world, not for that artificial world being created by the government.
MSNBC anchor Melissa Harris-Perry is one modern-day parrot of Dewey's education philosophy. Every time I watch this clip I cringe, because she is obviously very fiercely opposed to what I perceive to be my duty and responsibility as a father. It should chill anyone who is a parent:
Melissa, meet Valor and Grant Perseverance Gjertsen. They are not ever going to be part of your collective.
As I sat in the parent orientation last night, I was reflecting on the fact that it was Dr. Ron Paul's 78th birthday. I can trace my passion for homeschooling, at least in part, to November 14, 2012, when this statesman gave his farewell address to Congress, including these two sentences:
I have no idea whether Valor will be a statesman or a scientist, an artist or an engineer, a missionary or a musician. God will direct, and we will give Him the glory. But I'm so thankful that God has already directed us as his parents to evade the statist indoctrination of the central planners. By God's grace, Valor is going to be a revolutionary.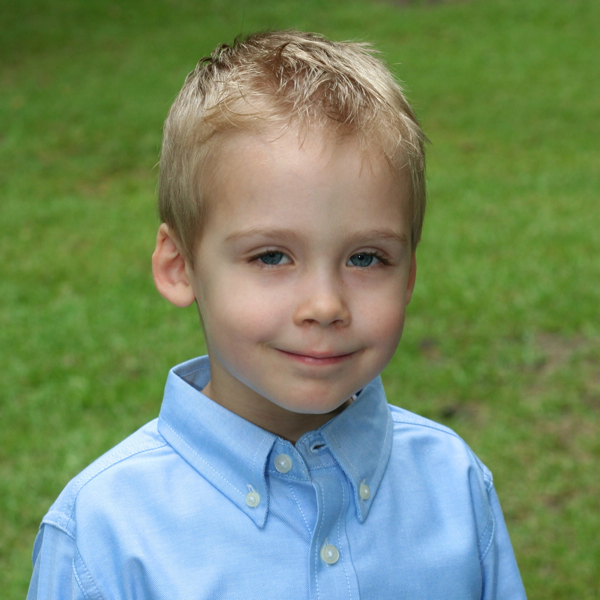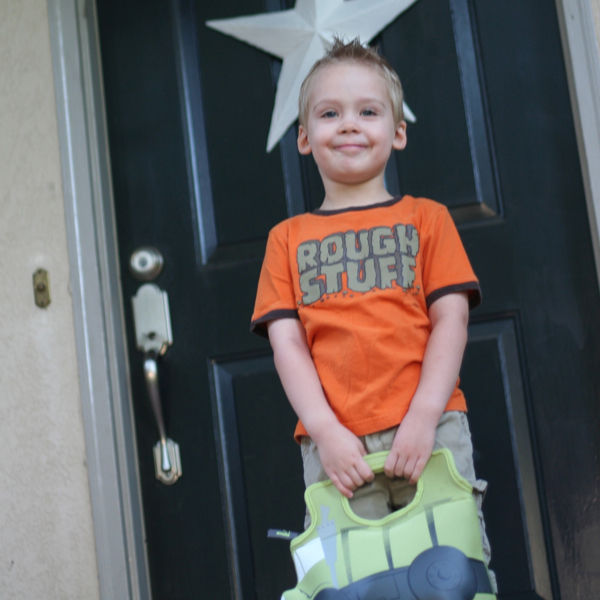 POSTSCRIPT: Although Abby agrees with the sentiments expressed in this post, she is preparing to write a post with some completely different motivations for homeschooling. That's the beauty of it—I think I could write at least 10 other reasons why we're doing it. Stay tuned!