a new hope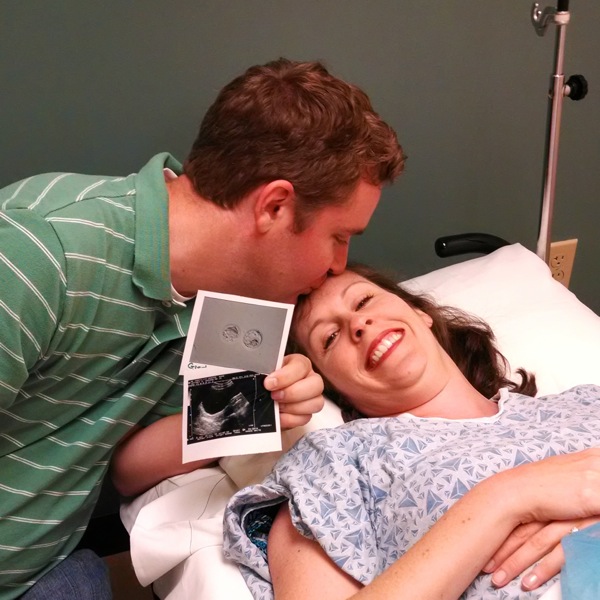 Thursday we excitedly welcomed two new Gjertsens! We adopted two more embryos, both alike in their post-thaw evaluation, so we haven't bothered to distinguish them. They are strong contenders, a 4AB and a 5AB (meaning one expanded slightly more than the other, their inner cell masses look great, and their trophoblasts were very good). They look really different from each other in the photo, but that's how the embryologist graded them.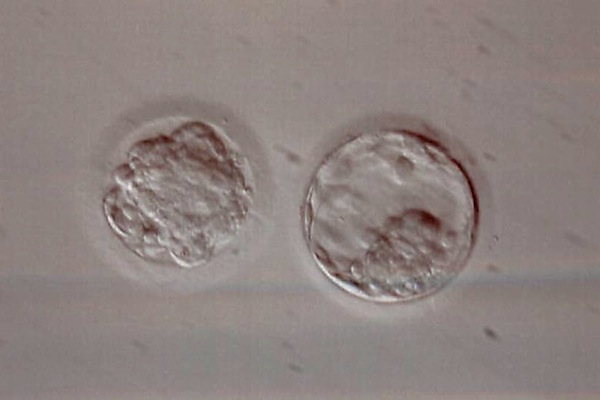 These are two of Nemo's siblings, so we don't know anything about their egg donor-mom except her age, but we know that their biological father is a techie like John. We named them Luke and Leia because the characters were also adopted twins, and because the force is strong with these little ones! OK, and maybe because we have been reading William Shakespeare's Star Wars: Verily, A New Hope.
The transfer procedure was the smoothest yet, and after resting in Knoxville for a day we picked our kids up from the Hensons, whom the kids wish were their real parents after two days of yummy food (including bedtime snacks) and tons of fun.
Please take a moment to pray for little Luke and Leia while you read these verses about adoption that John meditated on during the transfer.
May you be strengthened with all power, according to his glorious might, for all endurance and patience with joy, giving thanks to the Father, who has qualified you to share in the inheritance of the saints in light. He has delivered us from the domain of darkness and transferred us to the kingdom of his beloved Son, in whom we have redemption, the forgiveness of sins. (Colossians 1:11-14)