block party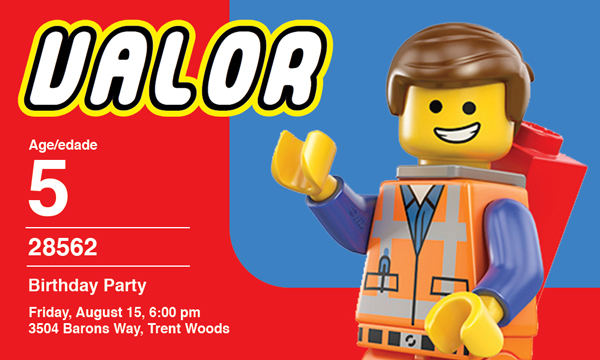 Valor's fifth birthday was one of my favorites so far! He was able to help me make almost all of the party components ahead of time, which was helpful and fun. And nothing cost very much. It was also an evening party, so just a different vibe than usual.
John was very helpful with designing all the print/digital elements, like the invitation above. To create a "brick" door hanger on a standard 10″ baseplate, he created a template by superimposing the number 5 on a 32×32 grid and coloring the grid cells yellow if they were more than 50% covered by the number. Then he and Valor bricked the design together.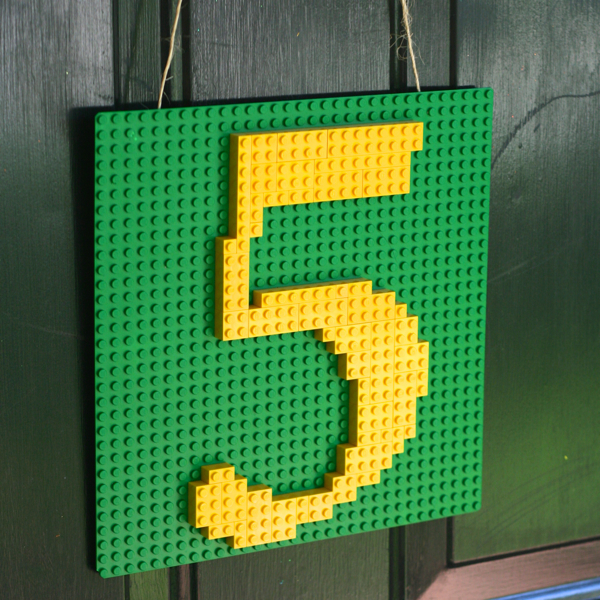 I got a set of small gift bags at Michael's and punched circles out of similar-colored card stock with my circle punch. Valor helped stick them to the bags with a foam sticky dot so they would stand off the bag a little. John made the name tags, and all the other party text, using a free font called Legothick.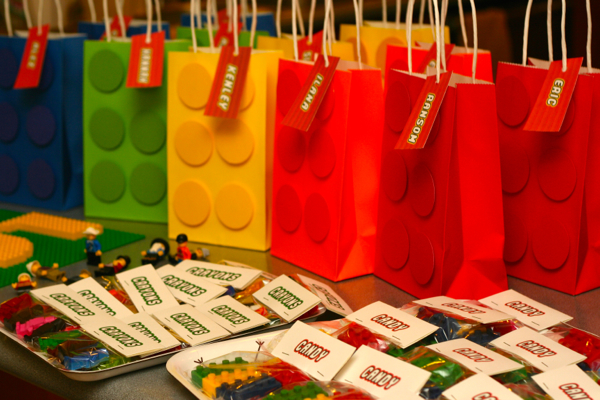 He also helped draw circles on the Lego block garland that I hung on the windows and mantel. For that I just cut rectangles and squares out of card stock and he traced around a lid to make the bumps. Then I scored across the tops at about 1/2″, folded that over, and stapled them to a string.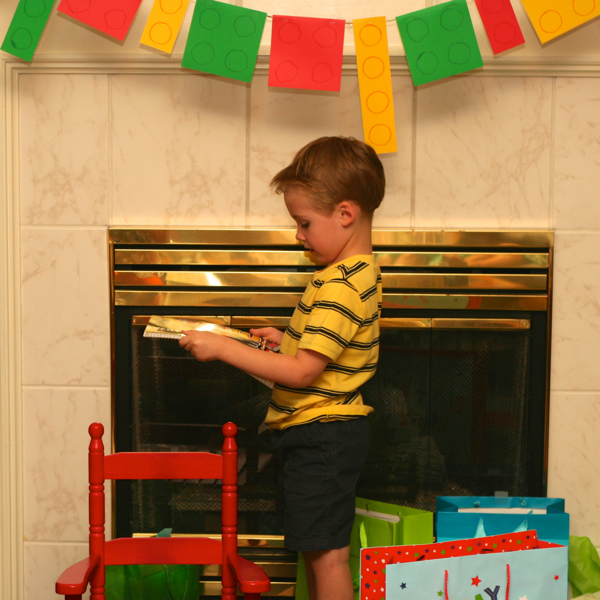 It didn't take long to realize that I didn't have the patience to make a Lego cake with perfectly rectangular bricks, so we decided to order a silicone Lego brick mold and make Lego candy. I melted Candy Melts in them and made candy bricks! (My process, if you are interested: Melt about half a bag of candy melts in a semi-open ziplock. Squish them around to mix. Cut a corner off and fill each mold almost to the top. Grab the sides of the mold and tap it on the counter until you see a bubble rise from every Lego bump. Then put on a small tray and refrigerate for 30-45 min. Pop them out onto wax paper.) I have also seen online how people use the same molds to make brick gummies.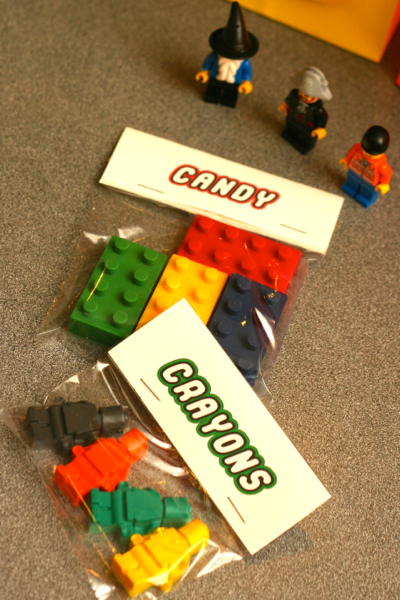 The brick mold also came with a mini-figure mold, which I was not planning to use, but I looked online and found an idea to make inexpensive party favors: Minifig crayons. The boys helped me peel off the paper labels, break up the crayons, and melt them. We used egg cartons to keep the crayon pieces organized and then to sort the minifigs into favor bags. John made labels so the kids don't eat the wrong favors!
On the actual day, I just had to bake cupcakes, make frosting, swirl it on top, and Valor dropped a brick on each one. The easiest birthday cake I have done, yet.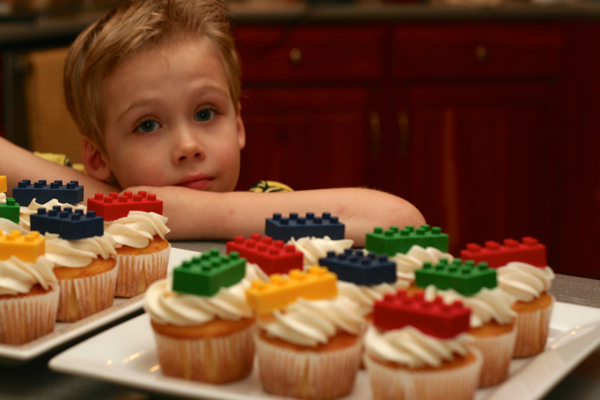 At the party, we had dinner and then played Lego BINGO. John printed blank BINGO boards and each attendee got an identical ziplock of Lego stickers with pictures of pieces we owned. The kids stuck their stickers onto their blank boards to create a unique board. (Prep tip: Before the party, I cut each page of stickers apart, then peeled up the edge of each sticker from the backing and cut off a strip of the sticker off so the kids could get them off easily. This took some time!) We scattered Legos on the table to use as BINGO markers. Then Valor drew a Lego from the bowl, described it and held it up, and each kid marked that spot on his/her board. This was a good game for all ages (the parents helped the 2-3 year olds).
John created the second game, which he called Line Up. He assembled 16 minifigs with similar characteristics (shirt color, hat type, etc.), yet none completely alike. These he lined up on the counter. John told the kids that the local toy store was burned down, and that Mr. Phil was there and had seen the criminal. However, he was subsequently blinded by a "science gun" (cue music) and now could not identify the arsonist in the line-up. However, he could answer questions like, "Is the criminal wearing a green shirt?" and narrow things down that way.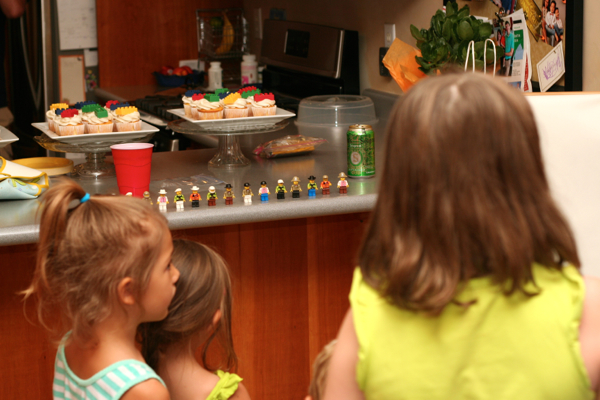 The kids loved this logic game, and they played it several times. The 6- and 7-year olds did best, but they all enjoyed it.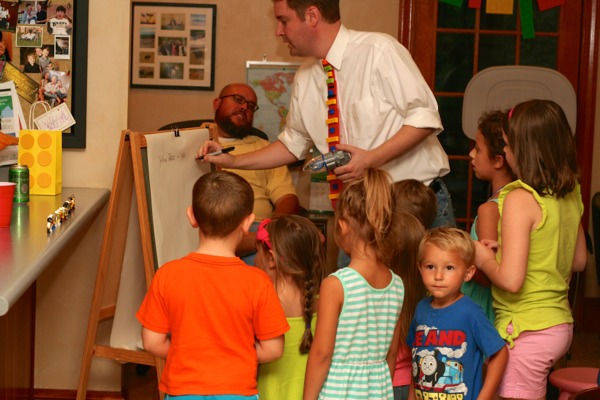 Finally, let me say how proud we are of Valor. By the grace of God, he is gradually growing in wisdom and stature. And we are so thankful for our friends and family here.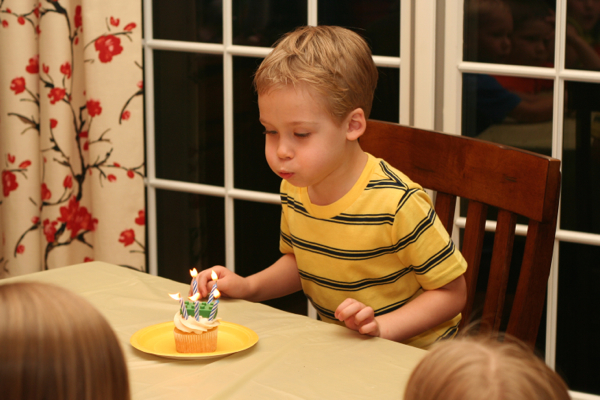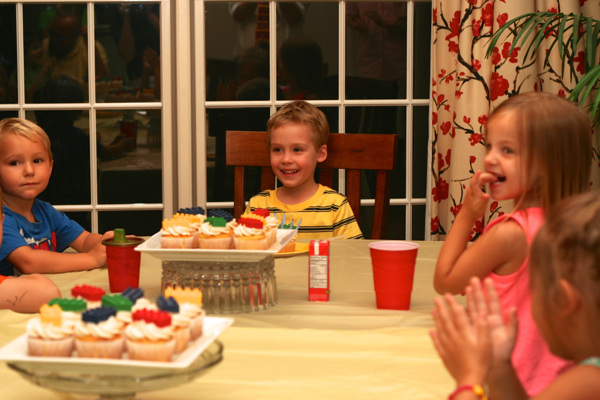 Can't leave you without a picture of the little brother. If you give him a handful of Legos, Percy will create either a sword or a "shooter" (gun) every time. He also enjoys playing with the minifigs more, and involving them in what he makes, than Valor, who just makes structures and vehicles. Percy's imagination is completely uninhibited, so there's no telling what he will make or modify.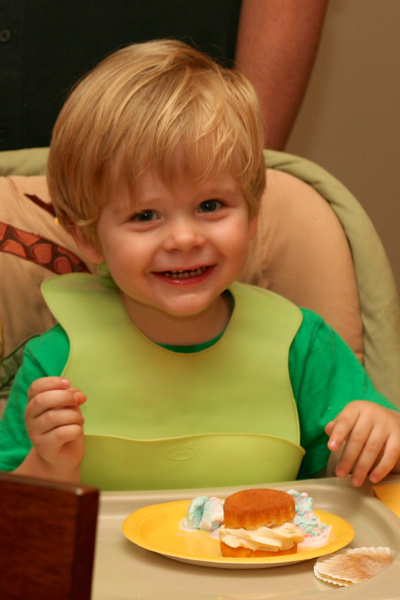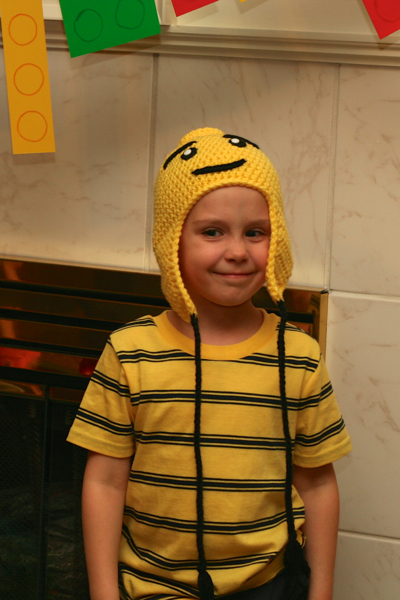 I'll close with a slideshow we put together for the family highlighting Valor's fifth year.
SaveSave