brick or treat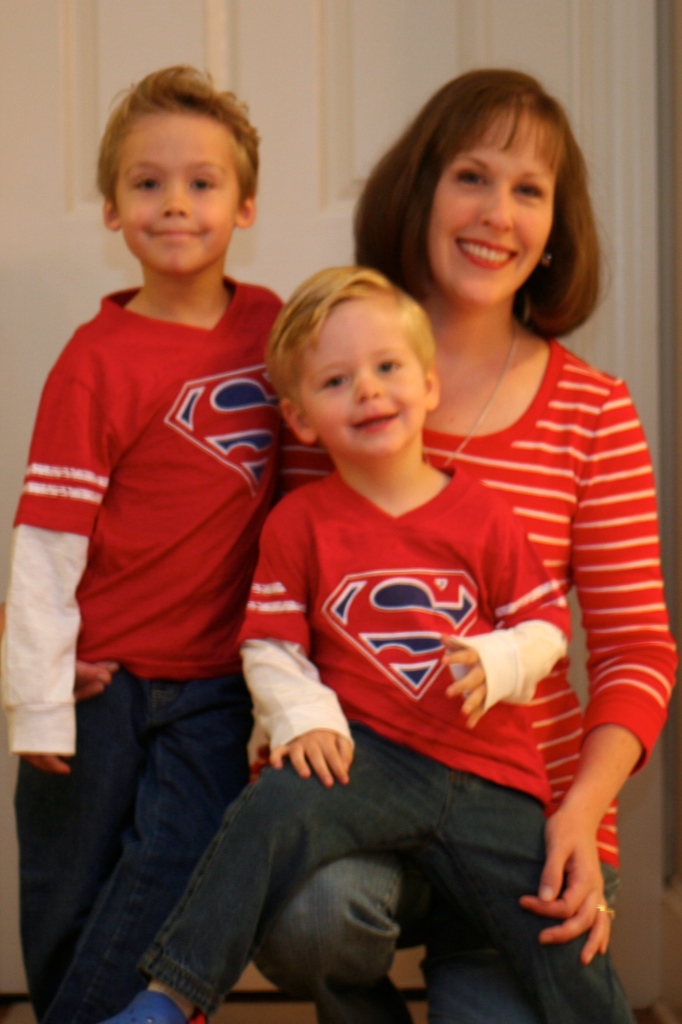 Life continues at the House of Gjertsen, in every sense, we believe. We are so thankful that the pregnancy seems to be chugging along. Percy has a mild case of Hand, Foot, and Mouth Disease, a kid-virus that is very contagious and dangerous to catch in early pregnancy, but so far God has protected us all from it. We still have a few days left in the incubation window, so please pray that we continue to stay healthy.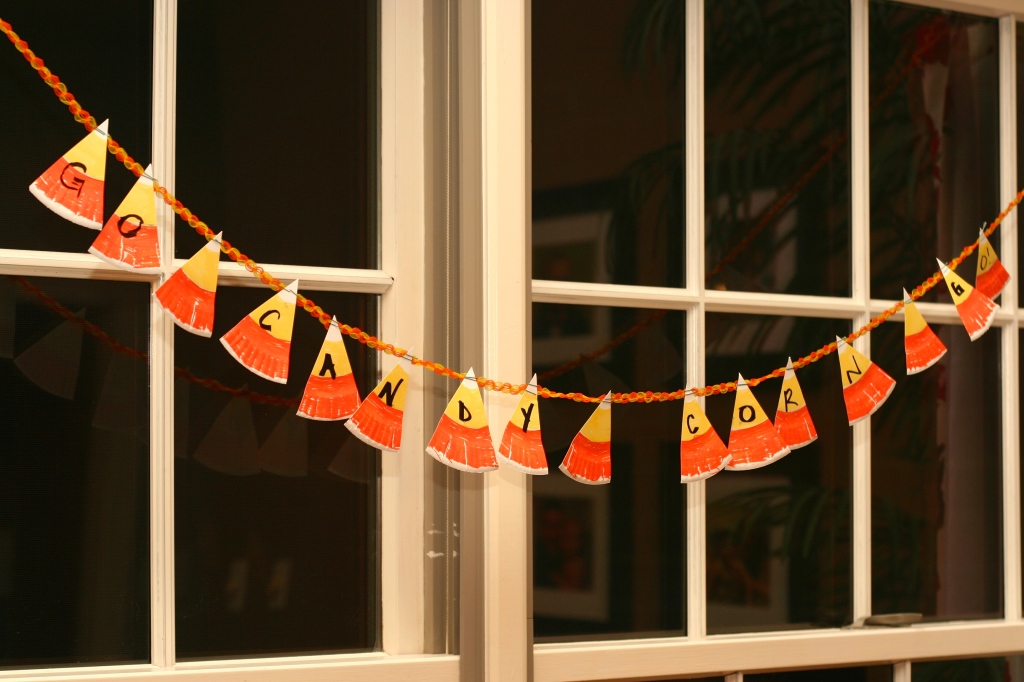 Thank you to everyone who has been praying for our pregnancy. I'm eight weeks today. Valor's candy corn card inspired my friend Kelly to make us this encouraging banner.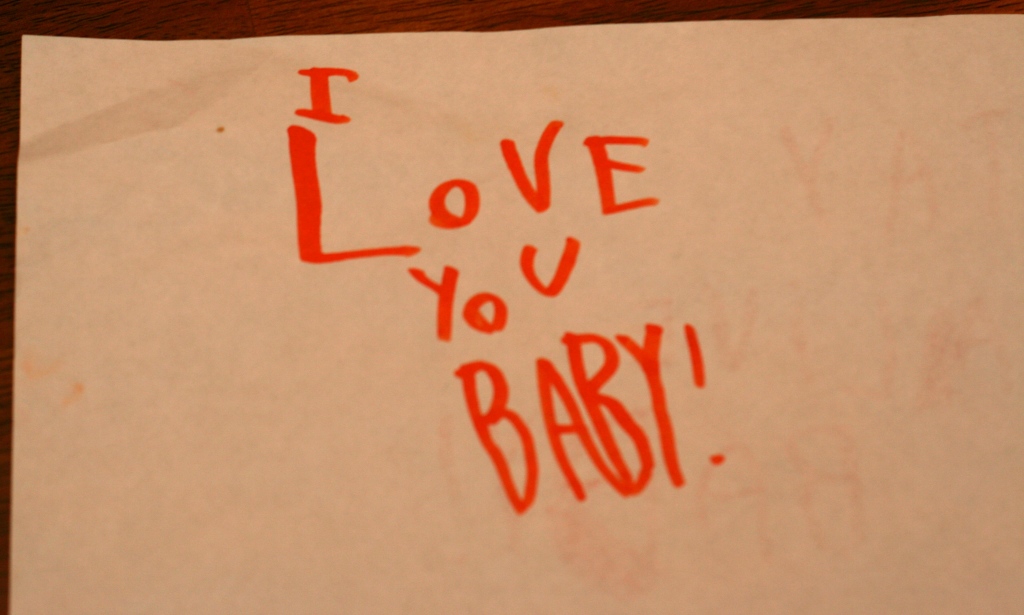 Valor decided to complement it with his own sign that says, "I Love You Baby!" on one side and "Stay Alive Baby!" on the other.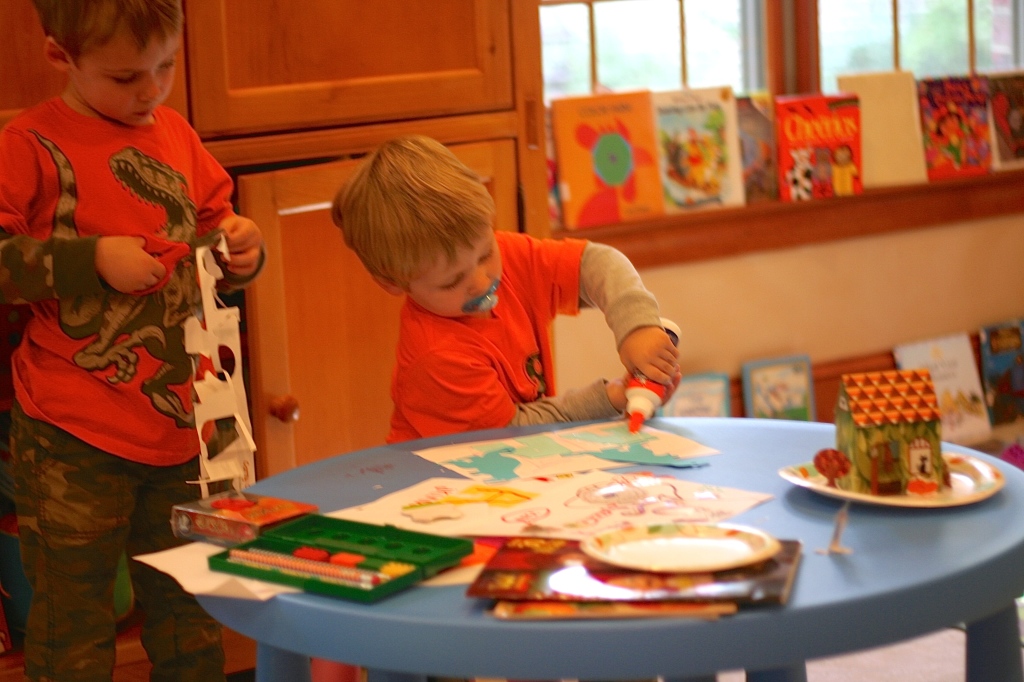 Percy is doing well in preschool, his teachers say, and I am pleasantly surprised on how much he has learned there and how his stubbornness isn't getting him into trouble. He may have known a lot of the concepts they work on already, but he has really absorbed a ton in the self-maintenance department. He can push up his sleeves and wash his hands by himself now (I was in the habit of wiping his hands with a paper towel). He has also eaten the forbidden fruit of crafting…and he is not looking back. He now demands to paint, cut with scissors, and glue shapes to paper. He's definitely into in scissors about a year before Valor was. He can also hold a pencil properly now. And he seems to be sounding out some words…like "up." Watch out!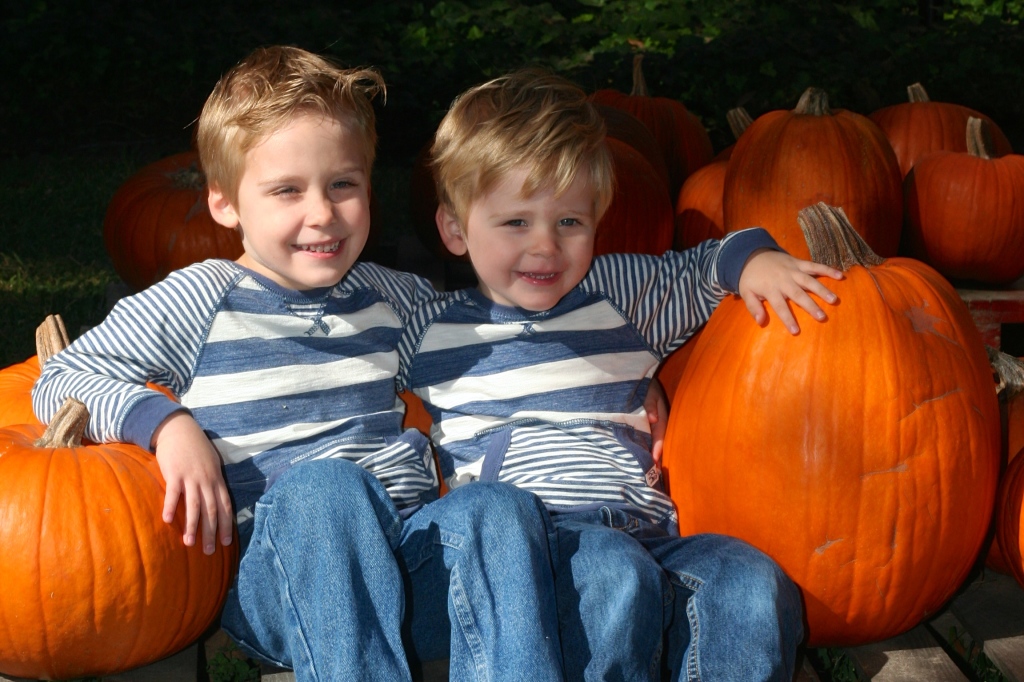 This year's fall pictures were so much easier than last year's, because Percy now follows instructions without running away and smiles on command. In fact, he smiles a lot more in general than he used to—big, sunny, determined grins with a little underbite. Unfortunately Valor has stopped smiling and started smirking. Photoshop to the rescue!
The other night Valor said, "Look, Mom!" and walked in buck naked with the digestive system drawn on his skin in marker. The small intestine and stomach were also labeled with paper and arrows. He was so un-self-conscious that I refrained from laughing, took a picture (which I am not posting), and told John he had to explain to Valor why he couldn't do this as a presentation for school. After he told Valor we need to wear clothes to school, Valor suggested wearing clothes to school and just taking them off when it was time for the presentation. So we are still working on that. Homeschooling is great. I love that he doesn't even begin to feel social pressure!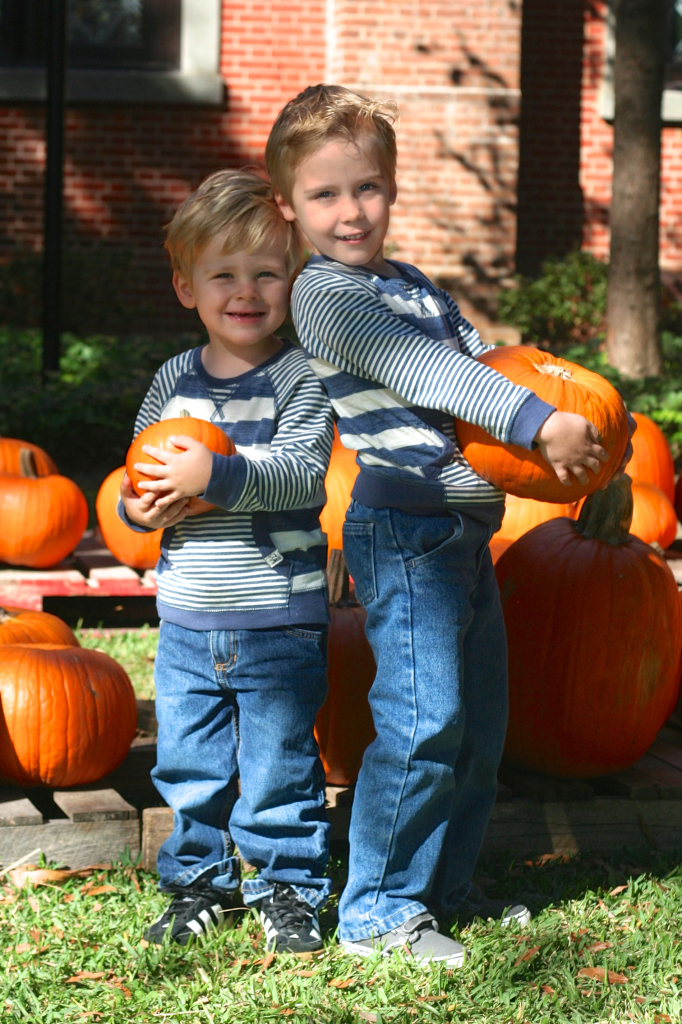 We thought we would make a tutorial on how to make our Halloween Lego brick costumes, and put ads on it and make lots of money, but they were such a disaster that we can't honestly represent them as anything to imitate. If you are still interested in spite of that, they are made from cardboard boxes, dry floral foam coated in acrylic paint, Velcro precariously held on by staples, and probably by the time you read this post—duct tape.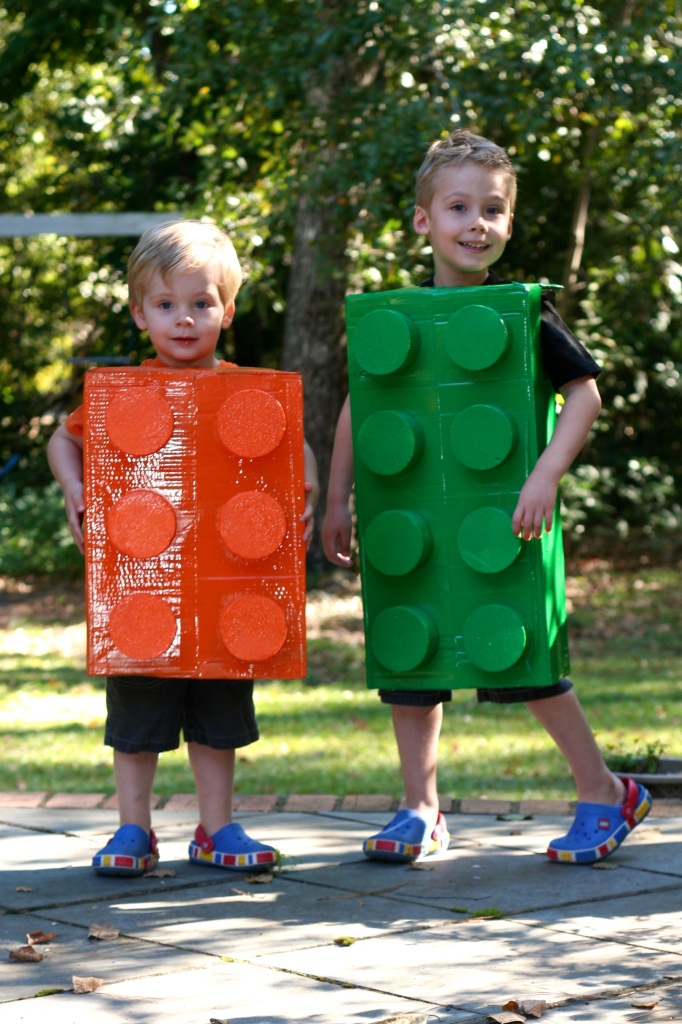 The one thing we did right was to take pictures before the kids could destroy them…which happened about 30 seconds afterward. Valor pitched into some brick steps and tore up his dots. The floral foam got pulverized. It was just a bad material to work with, but we got it because it was cheap and the dimensions were almost perfect (yes, John had specific optimal dimensions). After tonight's repairs it should look good again—at least, in the dark.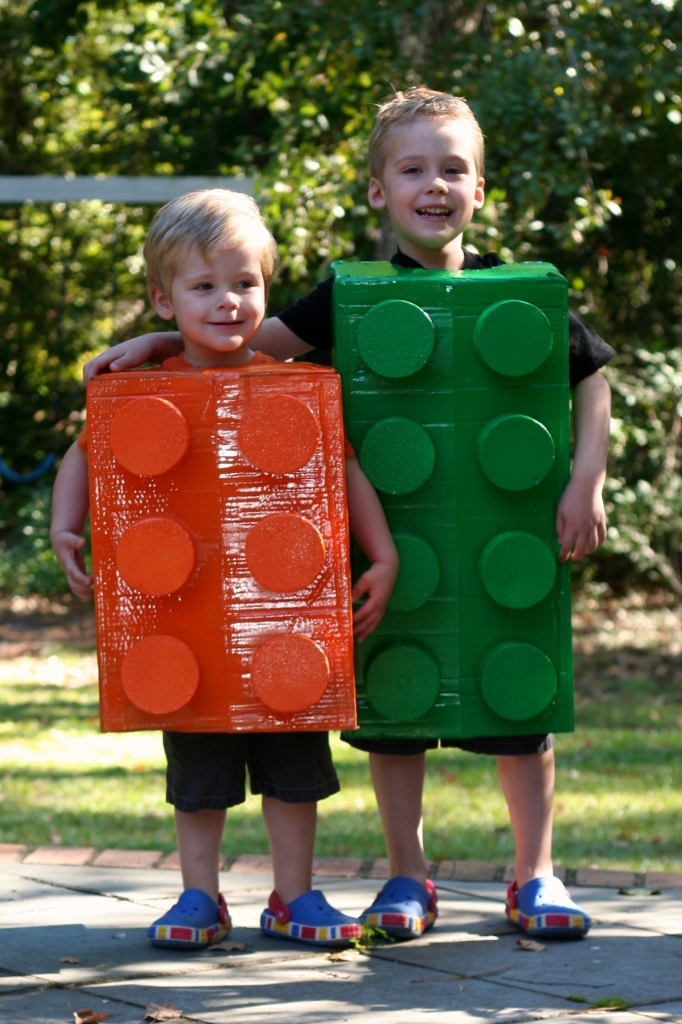 Don't tell Percy, but I think he will have to skip trick-or-treating this year because he has the virus. Hopefully we can work it out so that he won't realize what he is missing. Valor has already volunteered to share half his candy with Percy, so that's a win-win. Less candy in the house!
Happy Halloween from our House to yours!