heartbeat
We had yet another beta hCG test with good results (4447 last Wednesday) and the first ultrasound (at 6 1/2 weeks) was scheduled for this afternoon.
In a short time we've gone from wondering how many car seats we'd need and whether we'd need a live-in nanny, to not thinking any of that, back to thinking about all of that again. We've stopped wondering about the odds of any of this; as far as we're concerned, God has already raised from the dead one or more of these embryos, based on our blood test results. We live in the unlikely, and we have a God of whom we say, "Who knows?"
Today's ultrasound revealed that, among Shadrach, Meshach, and Abednego, there is one survivor. Though our hearts are momentarily sad over the loss of the other two, we're filled with wonder and gratefulness at the "wookuh-wookuh-woookuh" sound of the heartbeat and the knowledge that the implantation is nowhere near the c-section scar. Everything looks great so far!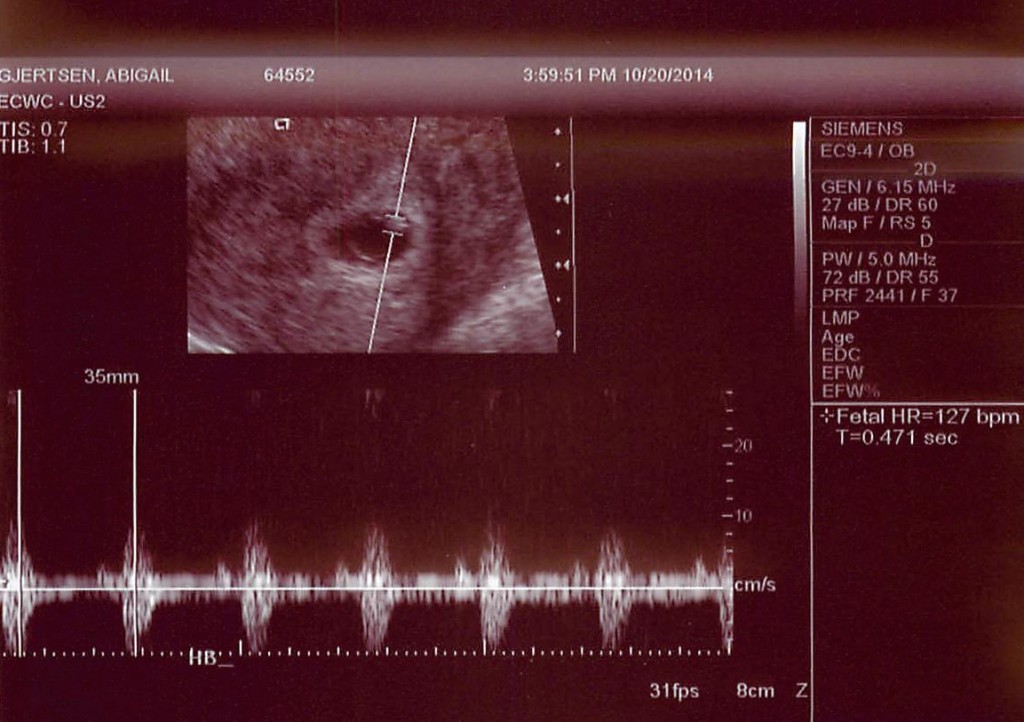 Thank you to everyone who has prayed over this unlikely outcome!