Q
Percy's favorite letter seems to be "Q." Most sentences either start with Q, Kwee, or Kai.
Q get me some milk?
Kwee watch a woovie?
Kai go outside?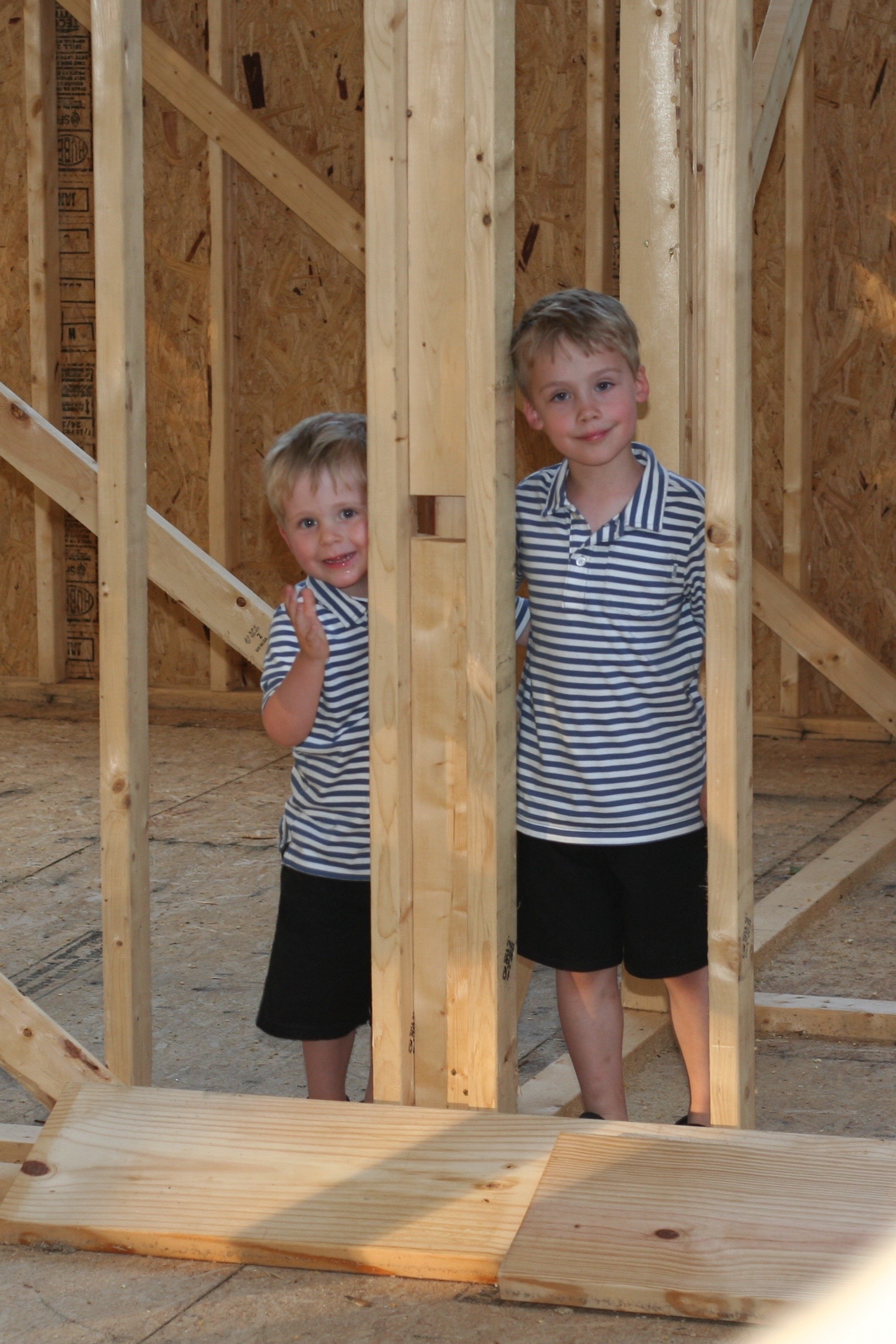 Other great neologisms from our little Percybug are "brocamole" for guacamole, "freemote" for remote, and "lasterday" for a recent day, possibly yesterday. "Hold-choo" still means, "pick me up and hold me." The other day he called corn hole (the game) "carrot hole." Slowly he is growing out of these, so I have to write them down to remember them.
Valor is eating a lot again, so I am expecting a growth spurt soon. He has already grown into a more responsible, helpful big brother. He is quick to complete his chores, loves to help shop and cook, often responds to the lure of a good book, and enjoys making all kinds of Lego contraptions. He has his issues with sin and disobedience (don't we all!), but he usually has a joyful disposition and he loves to encourage with words. I have received the message "I love you" from him a hundred different ways, from pictures to codes to sign language to scavenger hunts. Recently I have started seeing a far-away look in his eyes as he daydreams. It is exciting to see his interior life develop.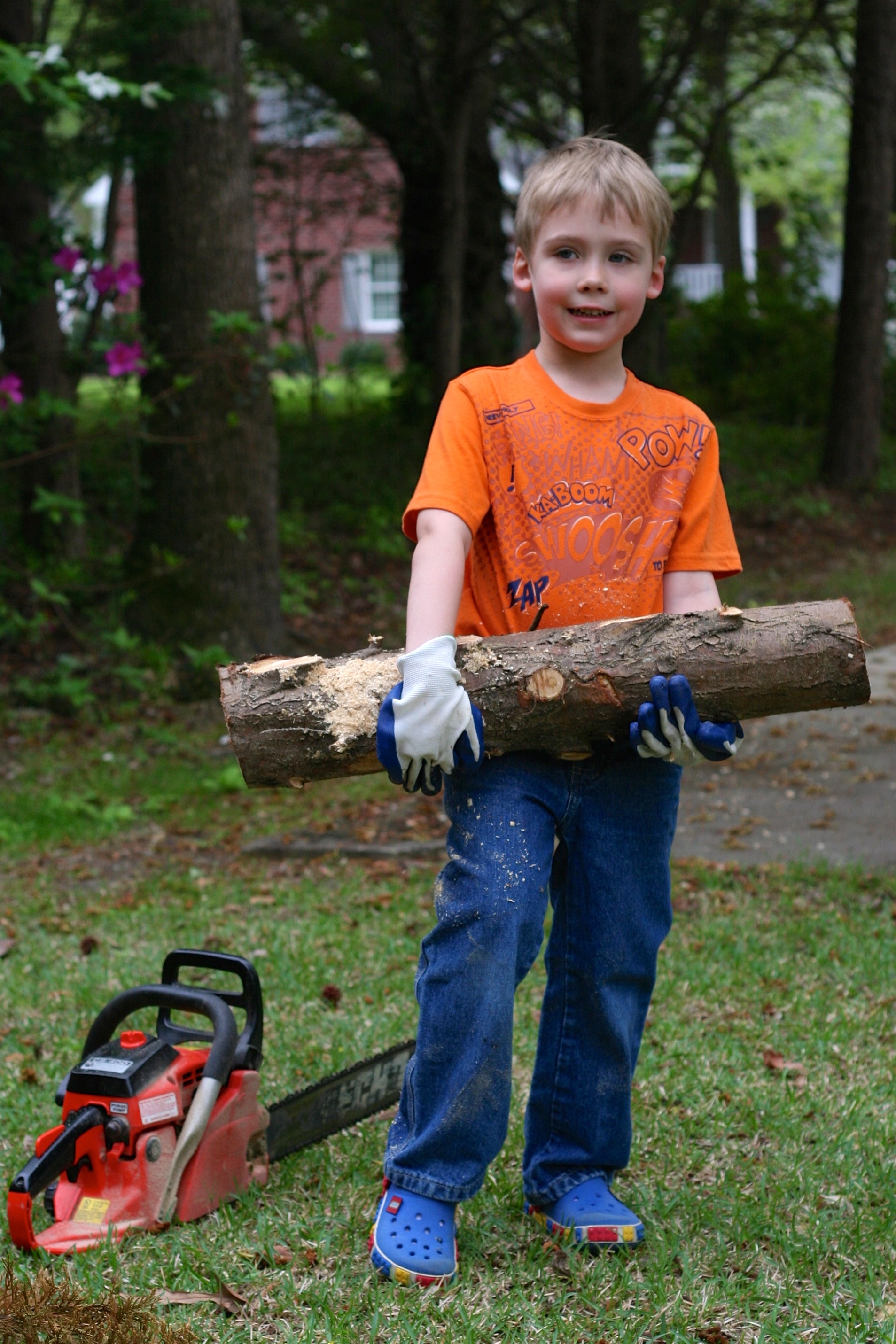 It has been a lovely spring. We took a few fun trips since CC finished in April. We toured the reproductions of Columbus's ships, the Niña and Pinta, in Morehead City one day.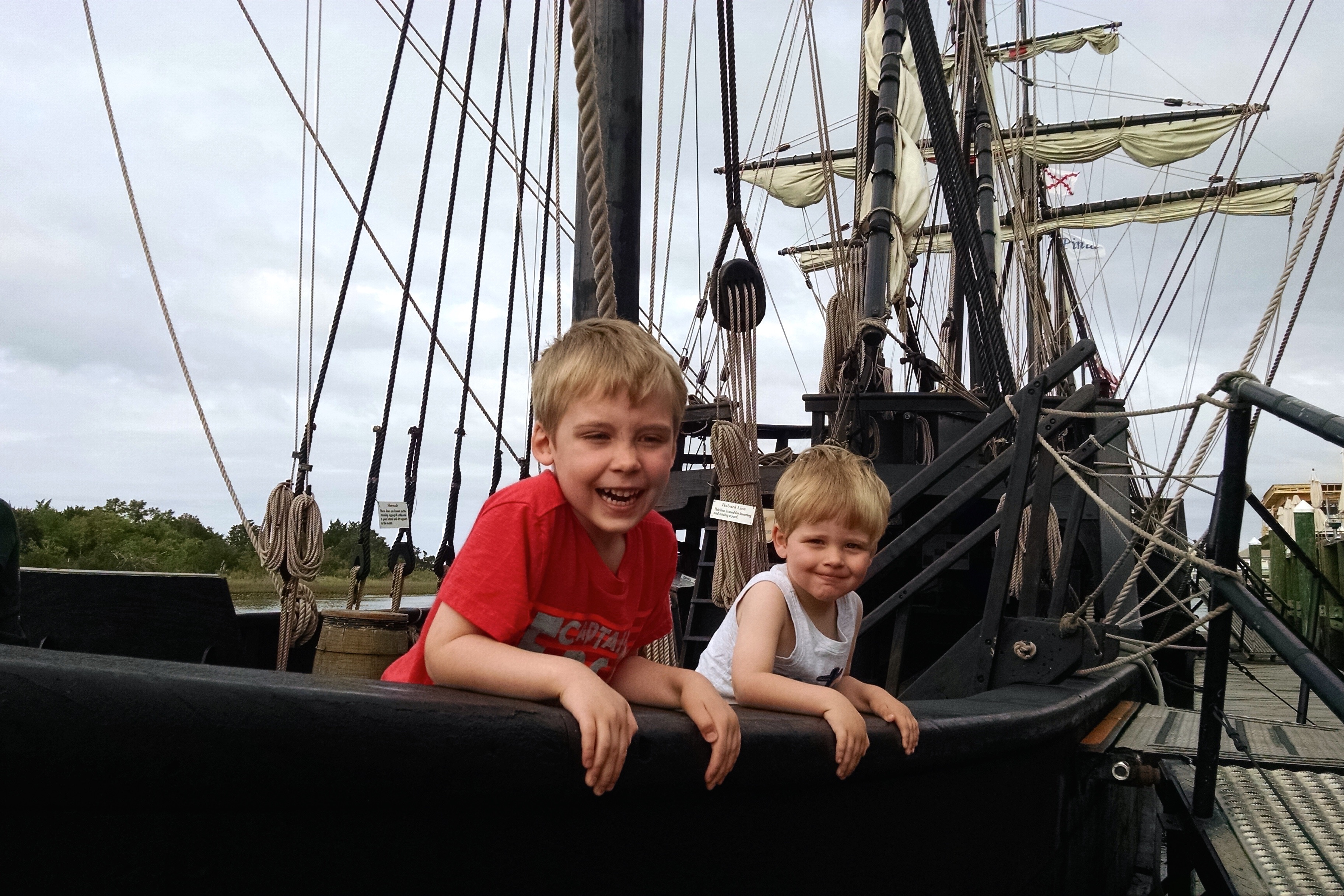 We also visited Colonial Williamsburg, Virginia. We watched the cook making apple pie and helped him wash the dishes. I learned that women would have to heat up a wood stove, guess at its temperature, and bake all the food for the day in order of decreasing temperature as the oven cooled off.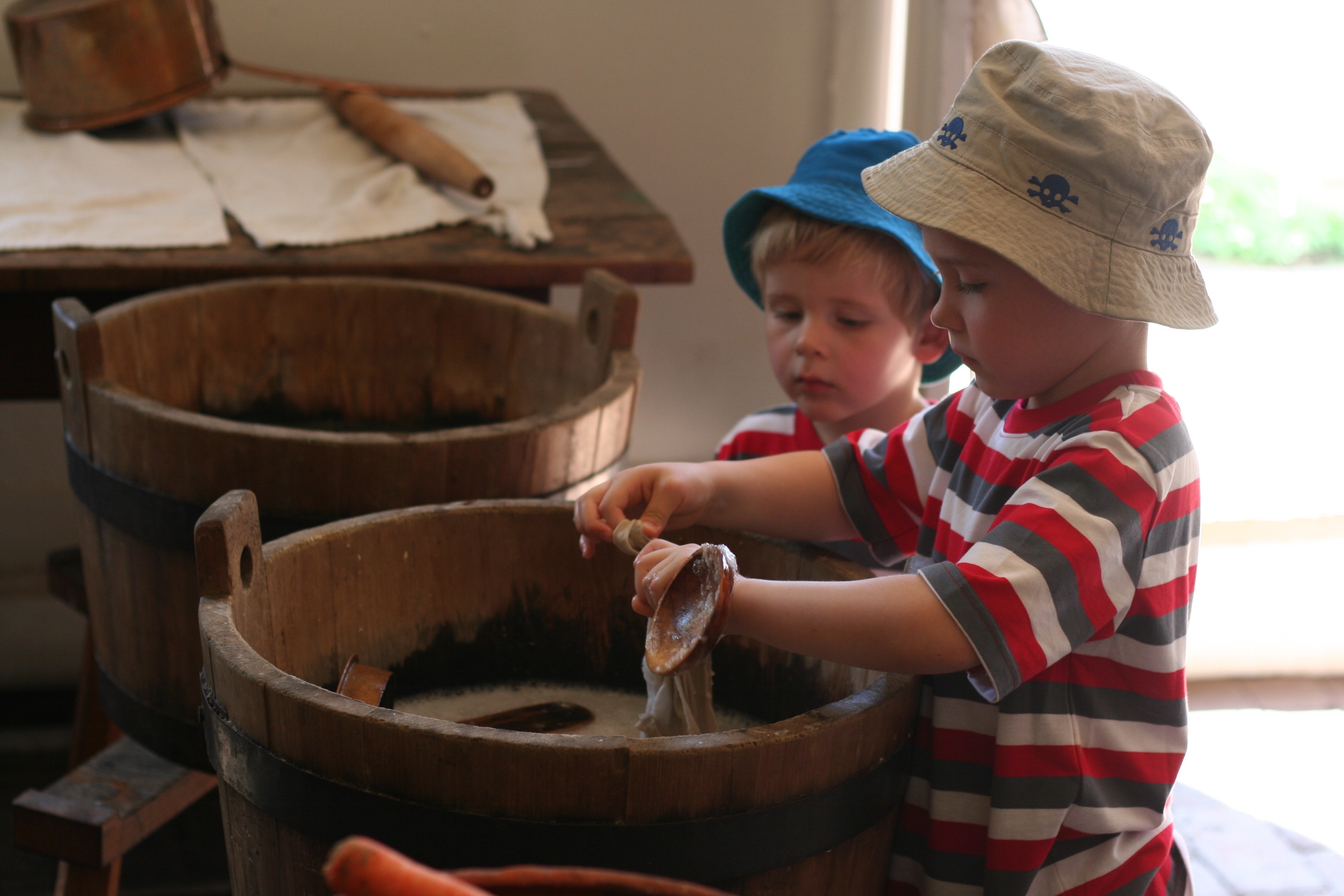 Valor completed RevQuest, a Colonial Williamsburg spy game, with John's help and the help of a few patient patriots. He enjoyed the codes, maps, and puzzles, but he was shy about approaching designated informants.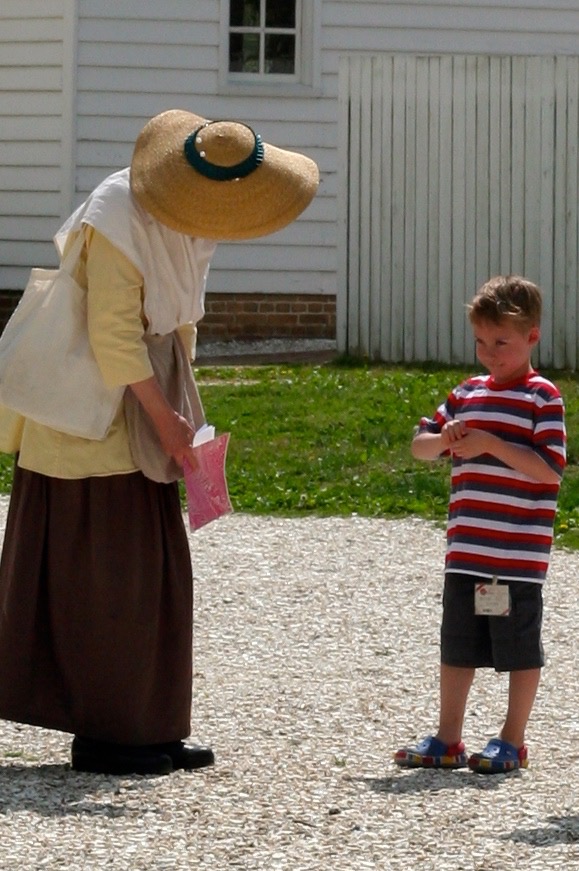 The folks working in costume at Colonial Williamsburg were really knowledgable and did a great job communicating with the kids. The boys learned about colonial children's games and how to make herbal sachets.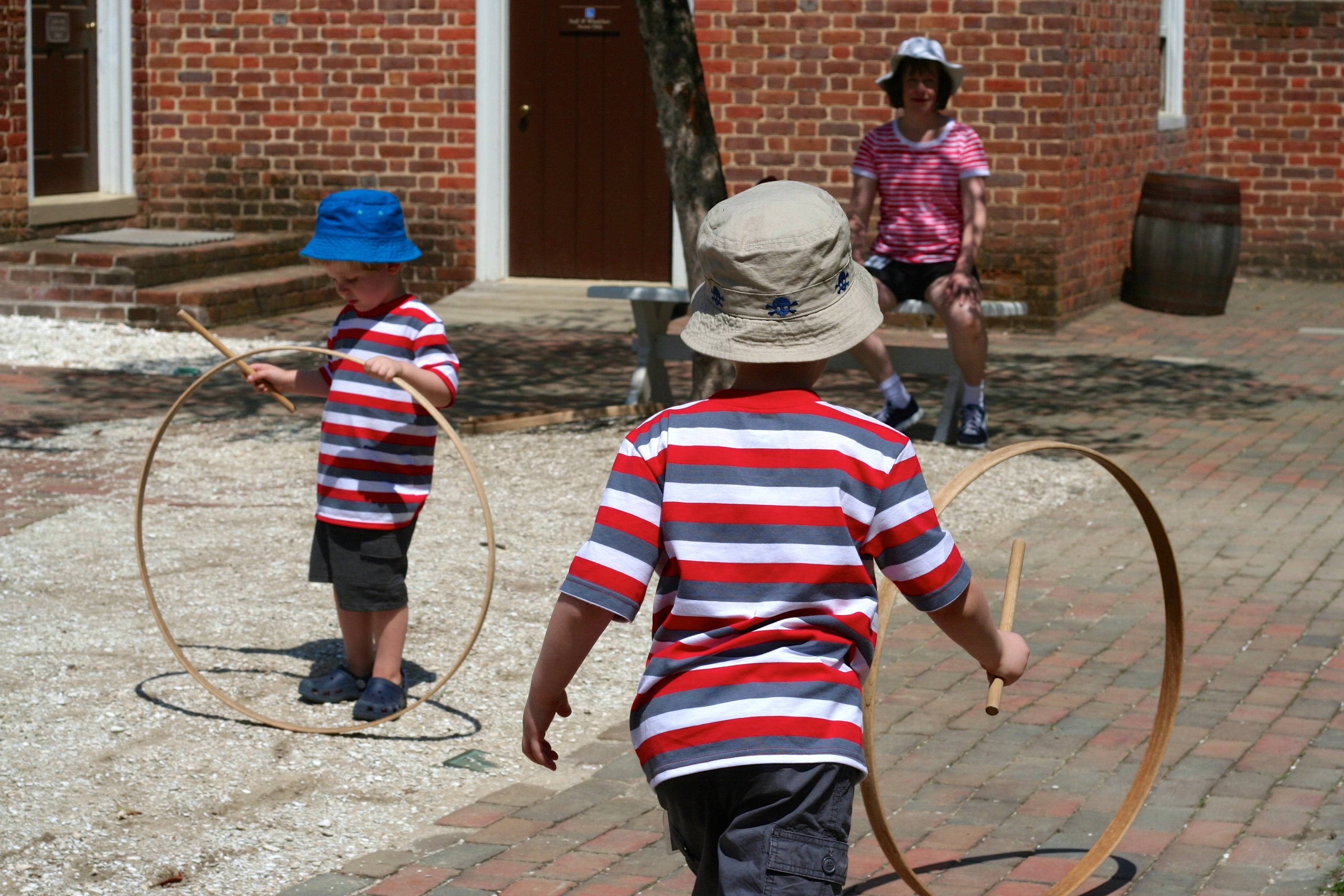 John's favorite part was listening to the Declaration of Independence read outside the Capitol building as though it were falling on fresh ears in 1776, recognizing how relevant it is still today. Here he is, next to one of his heroes, Thomas Jefferson.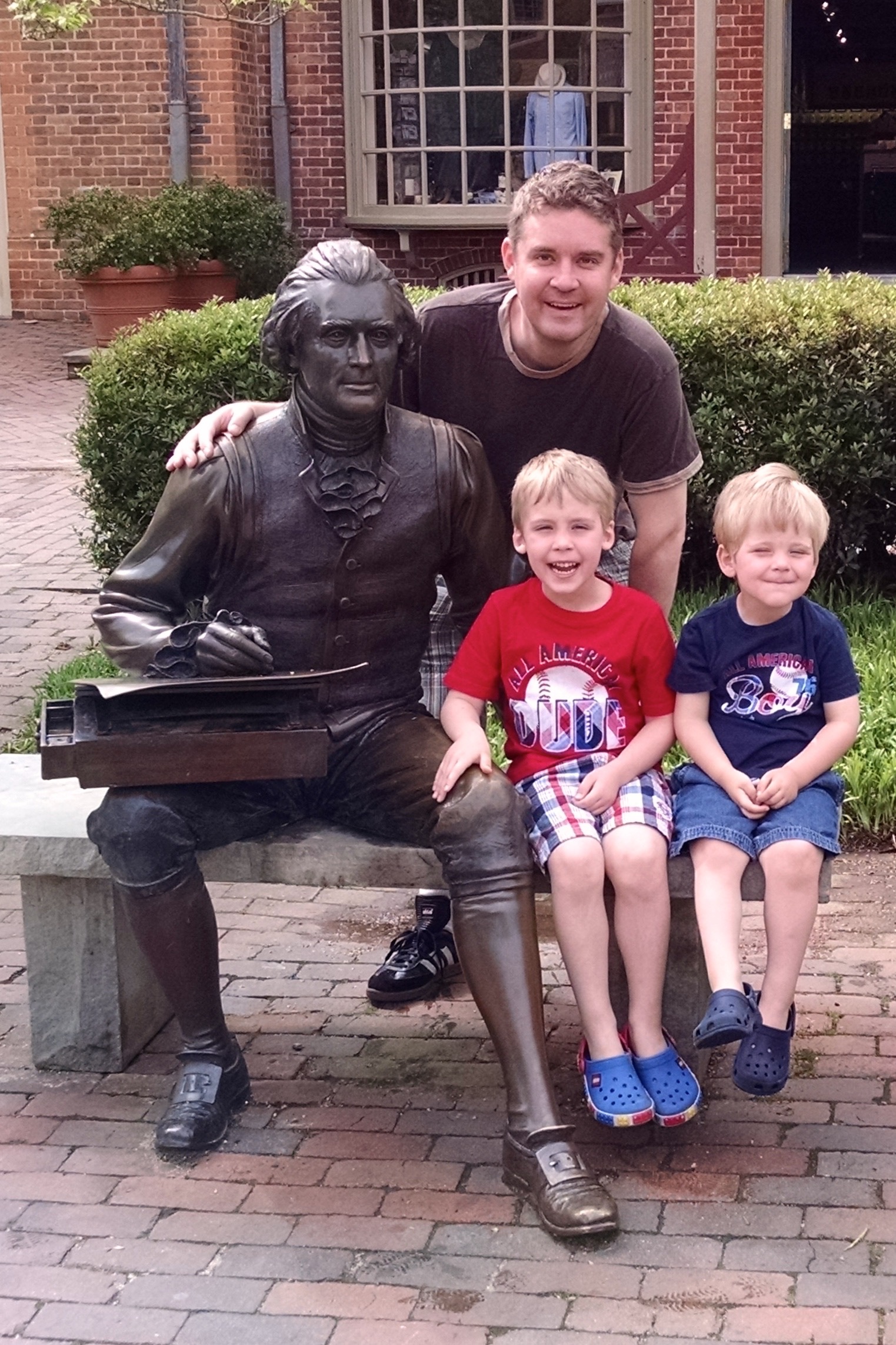 Percy's favorite parts of the trip were: 1) diving into a tunnel going under the Chesapeake Bay on the way to Williamsburg (I think he thought our car was actually going underwater); 2) running up and down the wheelchair ramp in front of our lodging; and 3) the Cheese Shop, where we ate a couple lunches. All the great American history was lost on him.
They also got to splash around in a shallow pool and play miniature golf for the first time at the hotel. Percy did not feel the need to move on after discovering the hole that made his ball pop out in a different spot on the green. Valor's attention span lasted a couple more holes. Afterwards, Valor said, "Now that we know how to play golf, can we play at the big golf course in our neighborhood?"
For a Mother's Day present, John took the boys to a spring carnival one night so I could have some time by myself. The kids rode every ride they were tall enough to ride, including a double ferris wheel with a gracious operator which Percy was technically not tall enough to ride.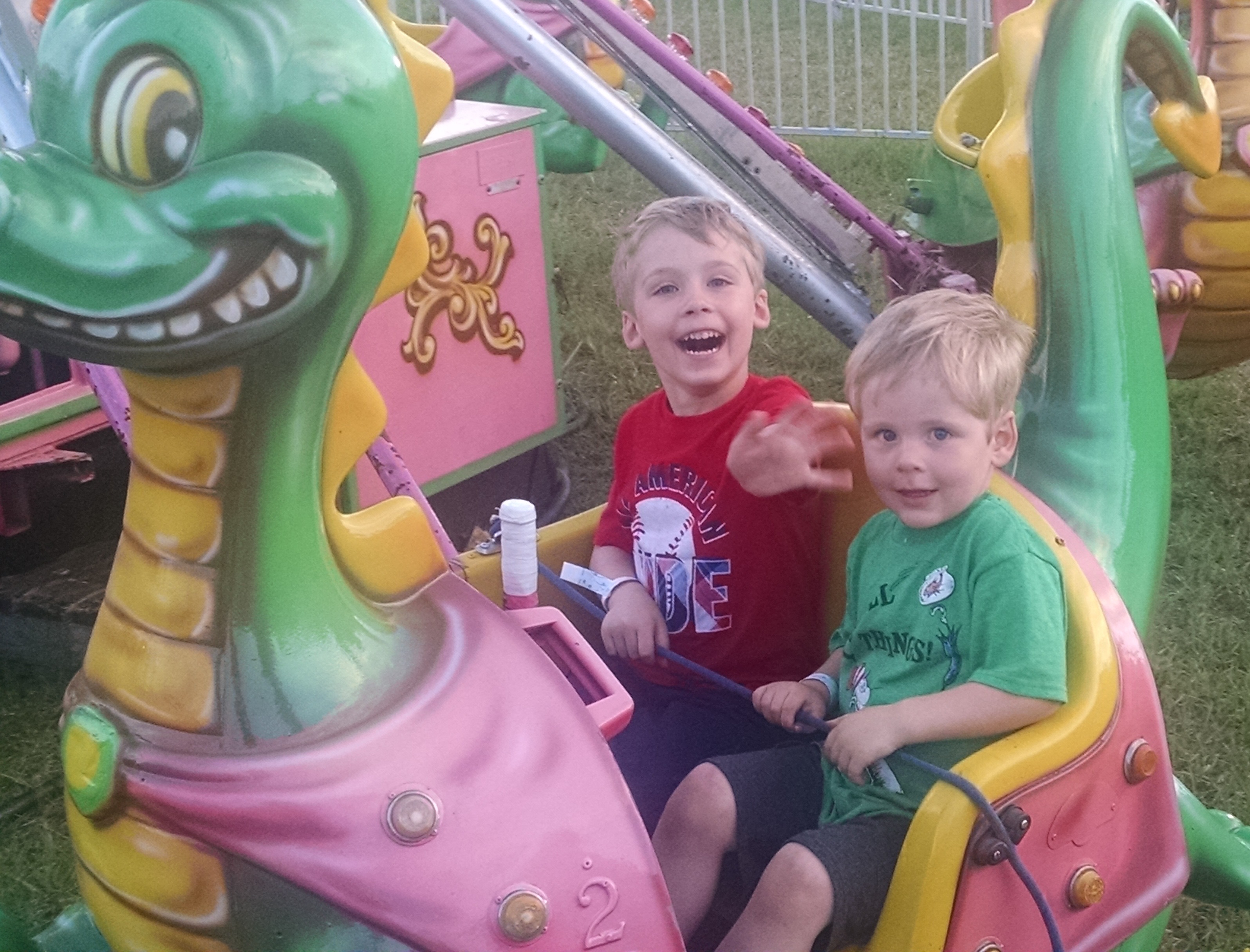 Valor even went all by himself on something called the Drop Tower. If Percy had been tall enough to follow him onto the ride, he would have. That's how fearless the one we named Valor is, and how recklessly his younger brother wants to be just like him.
After years of trying to like Carolina "Q" (dry pulled pork with vinegar sauce), we have quit trying; and, in the absence of alternatives, John is learning to smoke Texas-style brisket. Here is a taste of his first try (NOM!):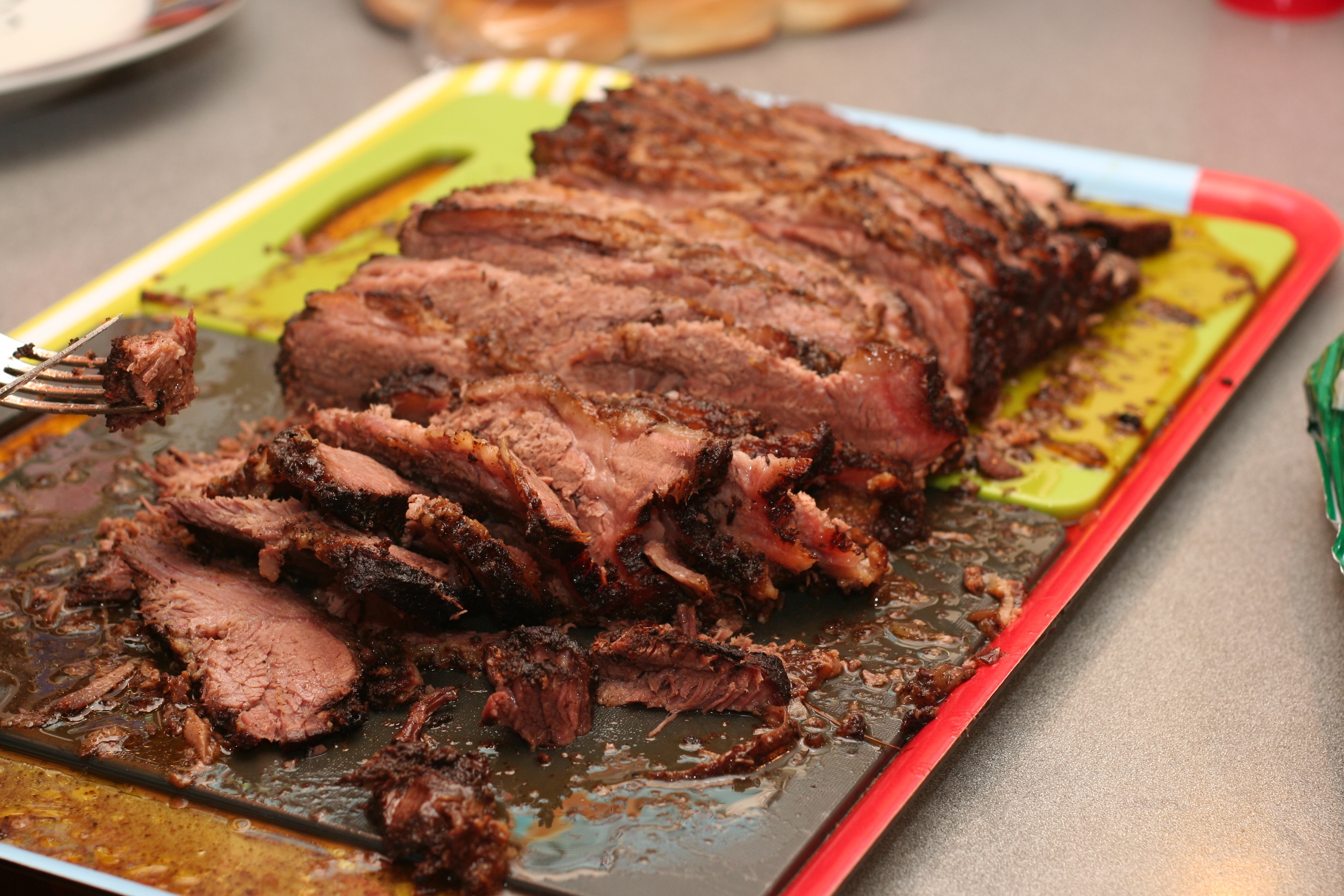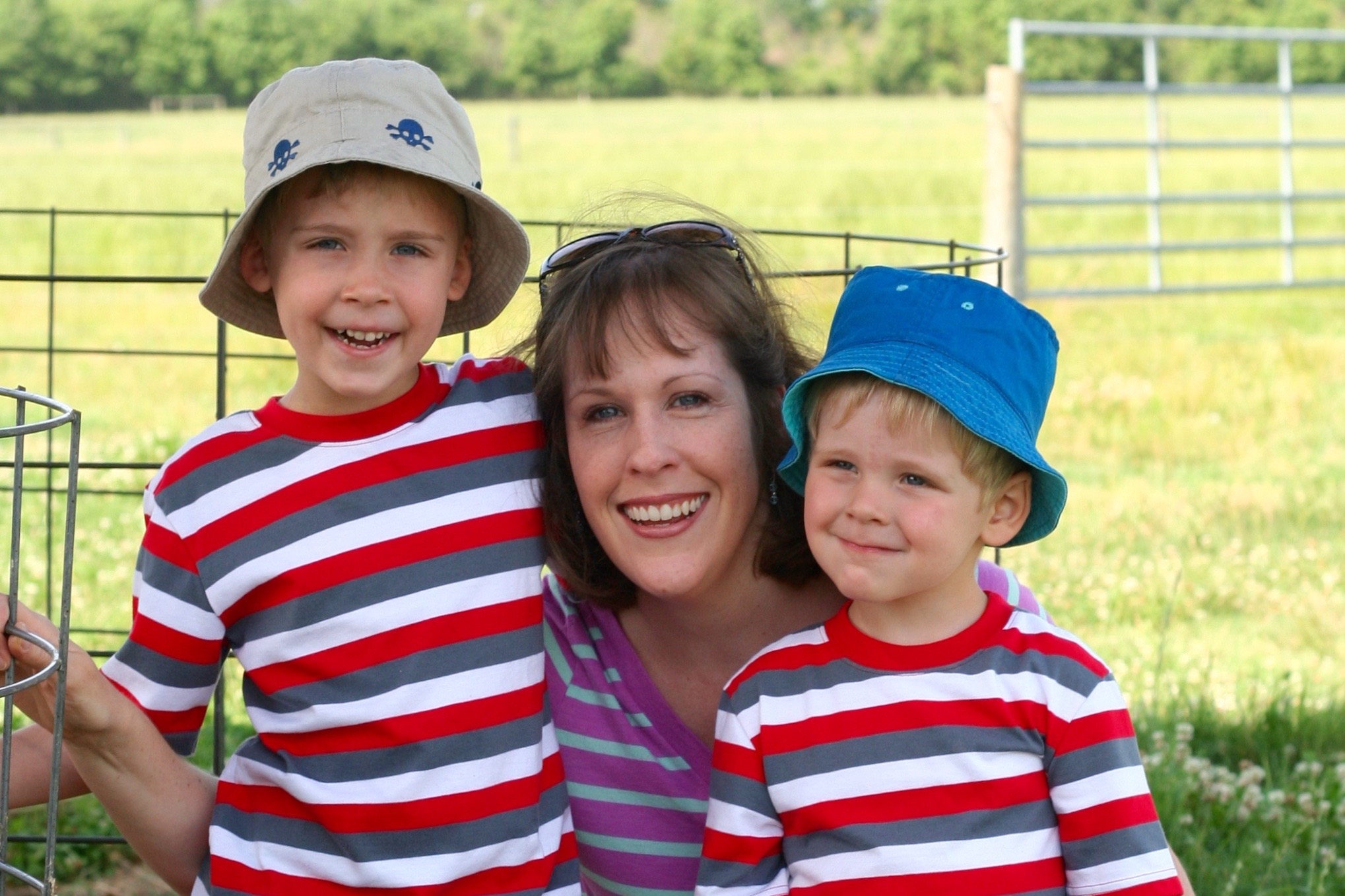 Last week I organized a field trip to Simply Natural Dairy and Creamery in Ayden, NC, about an hour away. We got to see their family business from the ground up. John's stepmom Betsy came with us. She grew up on a dairy farm, so she enjoyed seeing how some things have changed.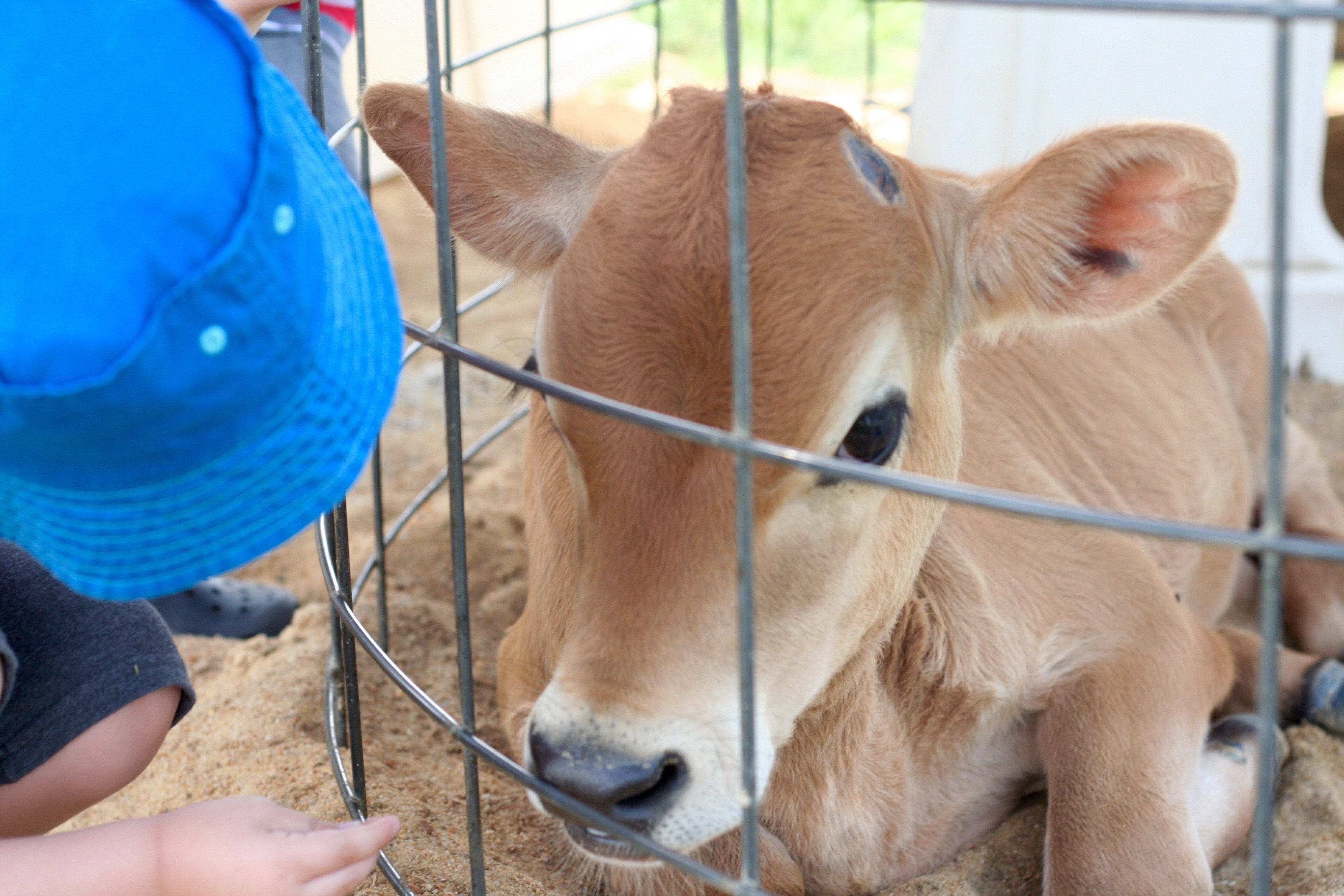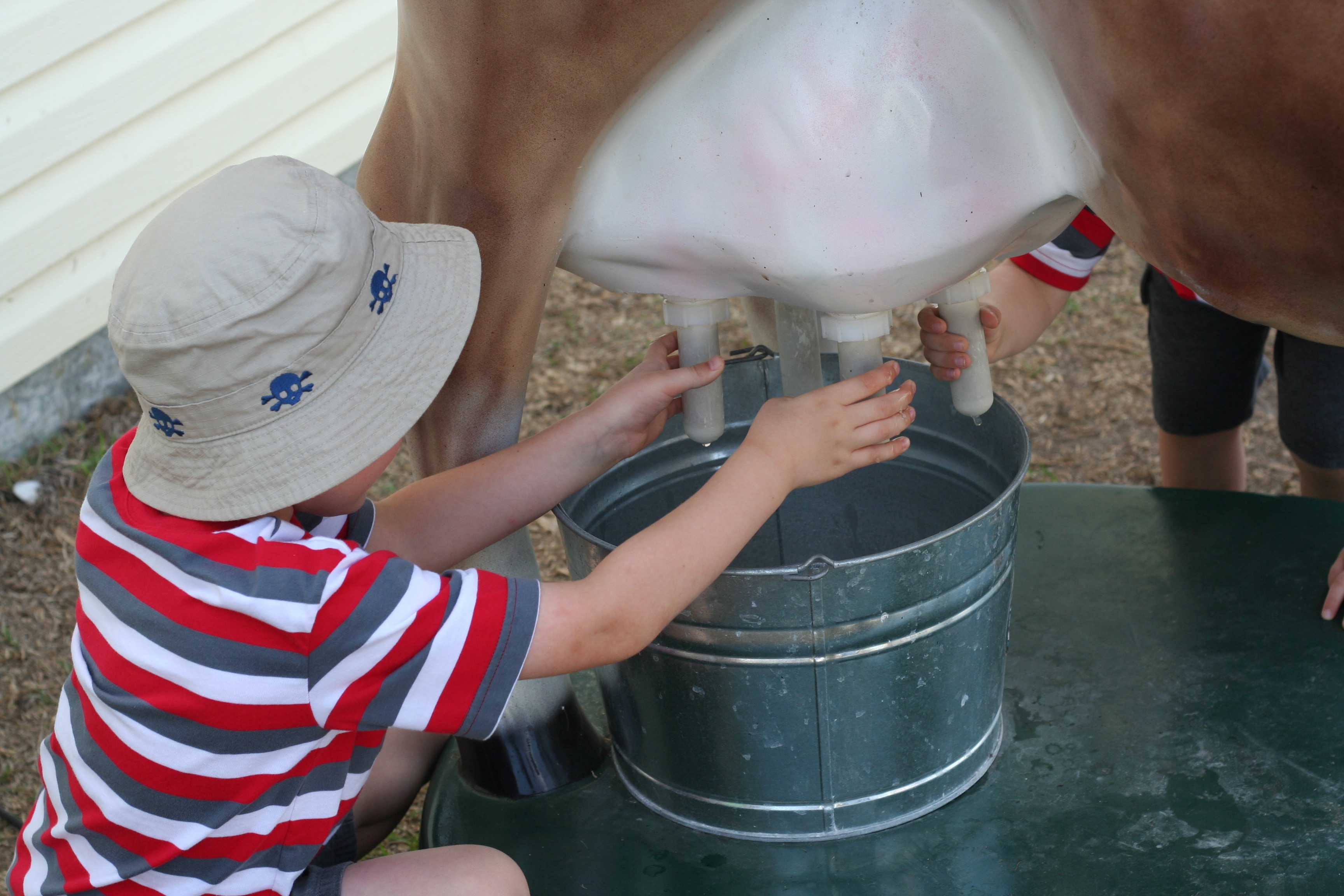 The boys' favorite part was the ice cream at the end of the tour! We took some home, too!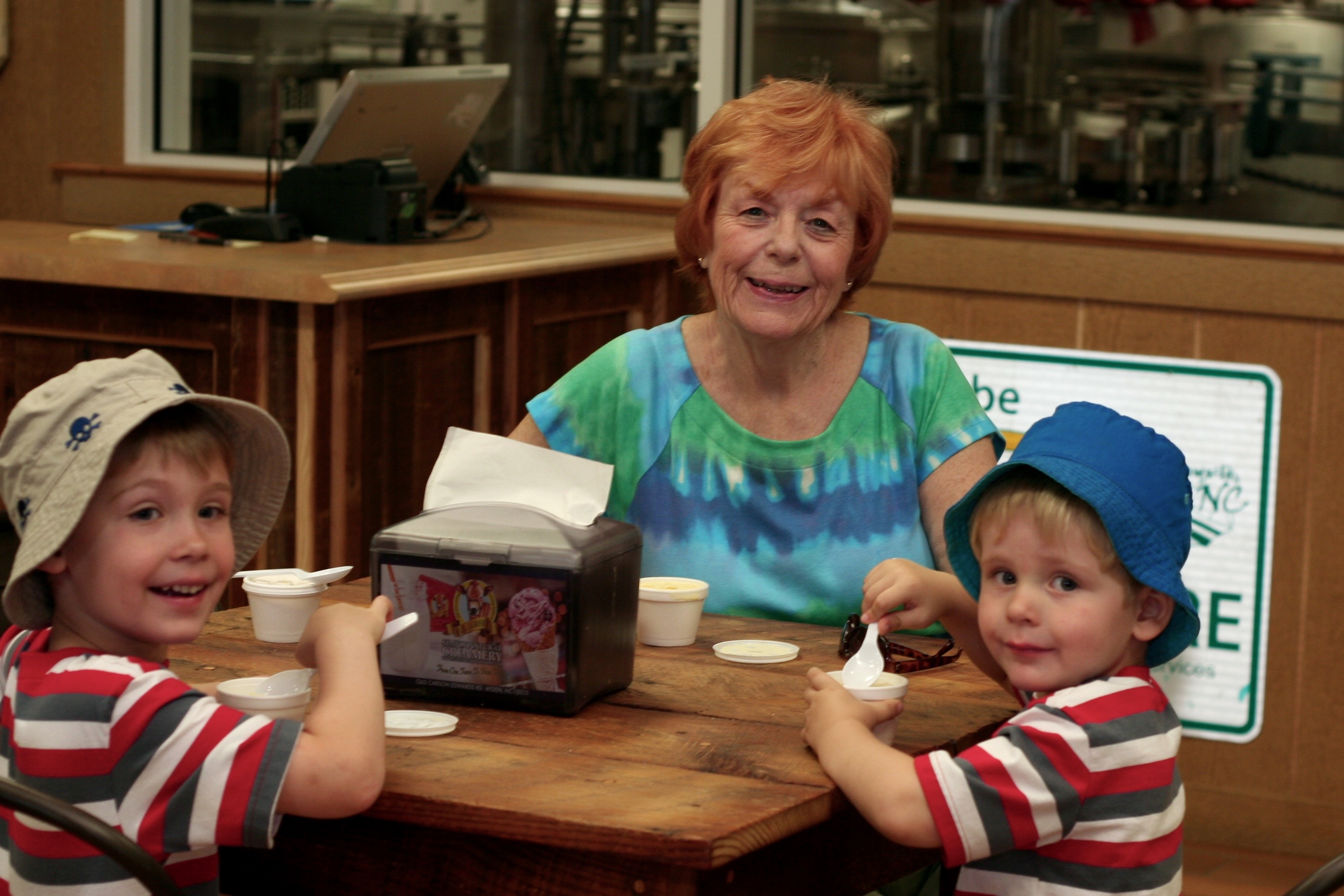 I think I am still grieving for our lost embryos. I realized on Mother's Day that I had adopted and lost seven kids since the previous Mother's Day. I don't usually think about any of it until we get to church on Sundays, put Percy in Sunday school, and begin corporate worship. Then, while we sing, my heart reopens that painful dialogue with God, asking why He didn't let us keep any of them. Trying not to idolize having children. Struggling with tears. Trying to be thankful and fulfilled in Him.
Recently at a children's museum I saw a boy with orange hair and thought of Red. I saw little Asian kids and thought of Itty and Bitty. I saw a set of triplets (!) and thought of Shadrach, Meshach, and Abednego. They would have been born about this time, if they had lived. It's hard to keep my mind renewed and running on the right track of discerning and approving God's good and perfect will (Rom. 12:2). I struggle with self-pity and bitterness sometimes. But I know I don't have the whole picture and I have to trust Him. I know, yet I struggle, and it is still something He is bringing me through.
We have been seeing more of Percy's unique personality develop in the past few months, but I will save that for another post soon in honor of Percy's third birthday! Teaser/hint: Percy's milk sippy cup is one of his favorite things, and here Percy has arranged for it to join forces with another one of his favorite things…
Q guess what the party theme is going to be?