This is why it's called an Odyssey
A couple of weeks ago we bid adieu to our blue Prius, the only brand new car I've ever bought, now 110,000 miles old, running very smoothly, but lacking the seating capacity for the fostering and/or childbirth that we expect in the coming months. Yes, the age of the minivan is upon us.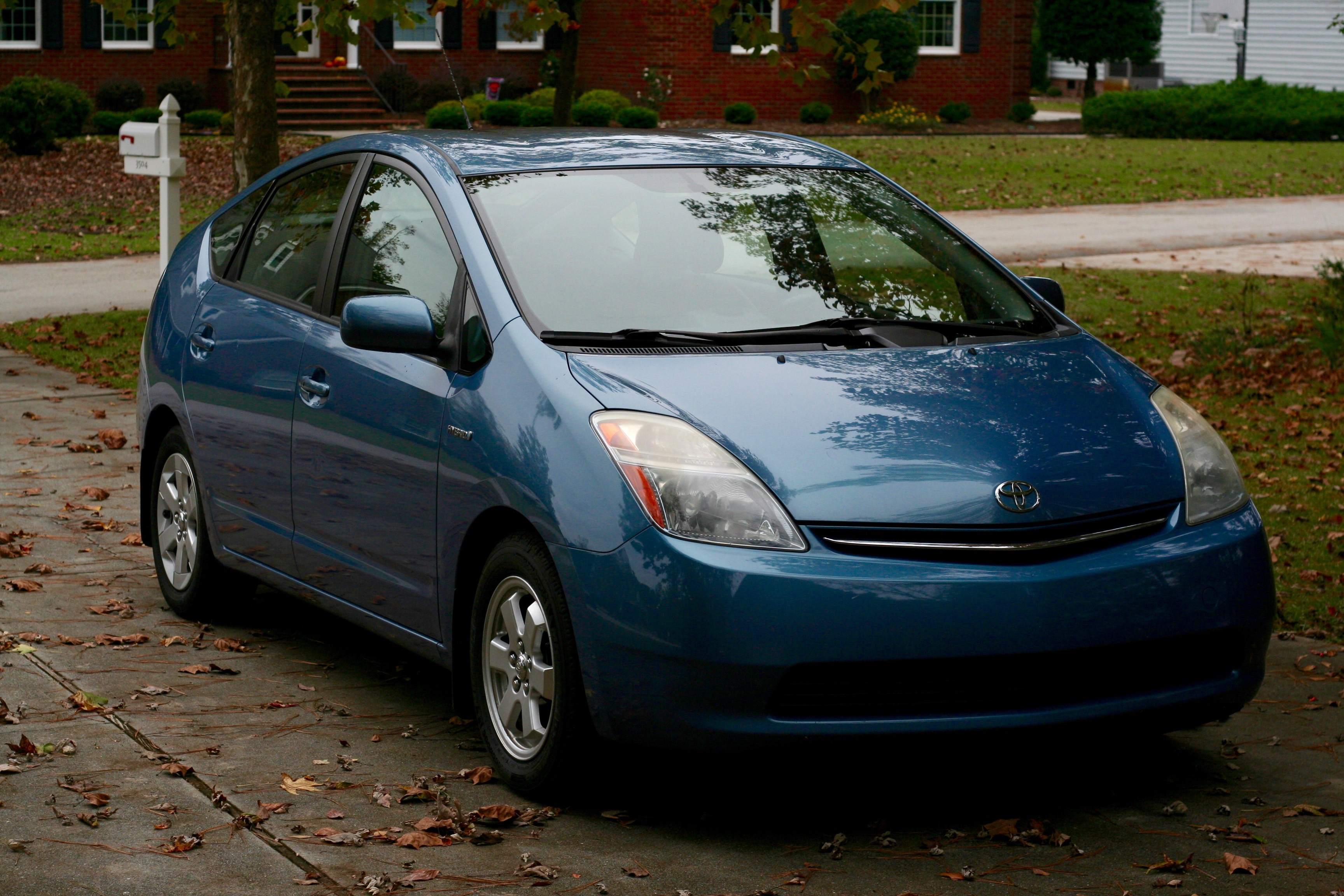 Looking mostly at Toyota and Honda because of their reliability and cargo space behind the third row of seats, I eventually narrowed it down to the Honda Odyssey, which has more LATCH hooks, and therefore more seating configurability. Using AutoTrader to search for vehicles never produced anything in the price range we were looking at locally. I always assumed we would drive to Raleigh, or maybe Charlotte…
…until I opened up the search to "any distance," and discovered that there was a lot better selection at better prices in NYC. Yes, New York City. I quickly found that I could fly one way to Newark, NJ for $130 with only a couple days' advance purchase.
Like the deceptively simple journey from Troy to Ithaca, my plan to fly to Newark went awry early on. Just before Abby was about to take me to the airport at 4:30 am, I discovered that American Airlines had cancelled my 5:15 flight and rebooked me at 5:15 pm. Not good. I managed to get rebooked on a flight at 7:15 am out of Wilmington. So we woke the kids up, trekked a couple hours, got lost near the airport, and I barely caught a flight that would end up putting me in scenic Newark around midday. All morning I kept wondering how crazy an idea this really was.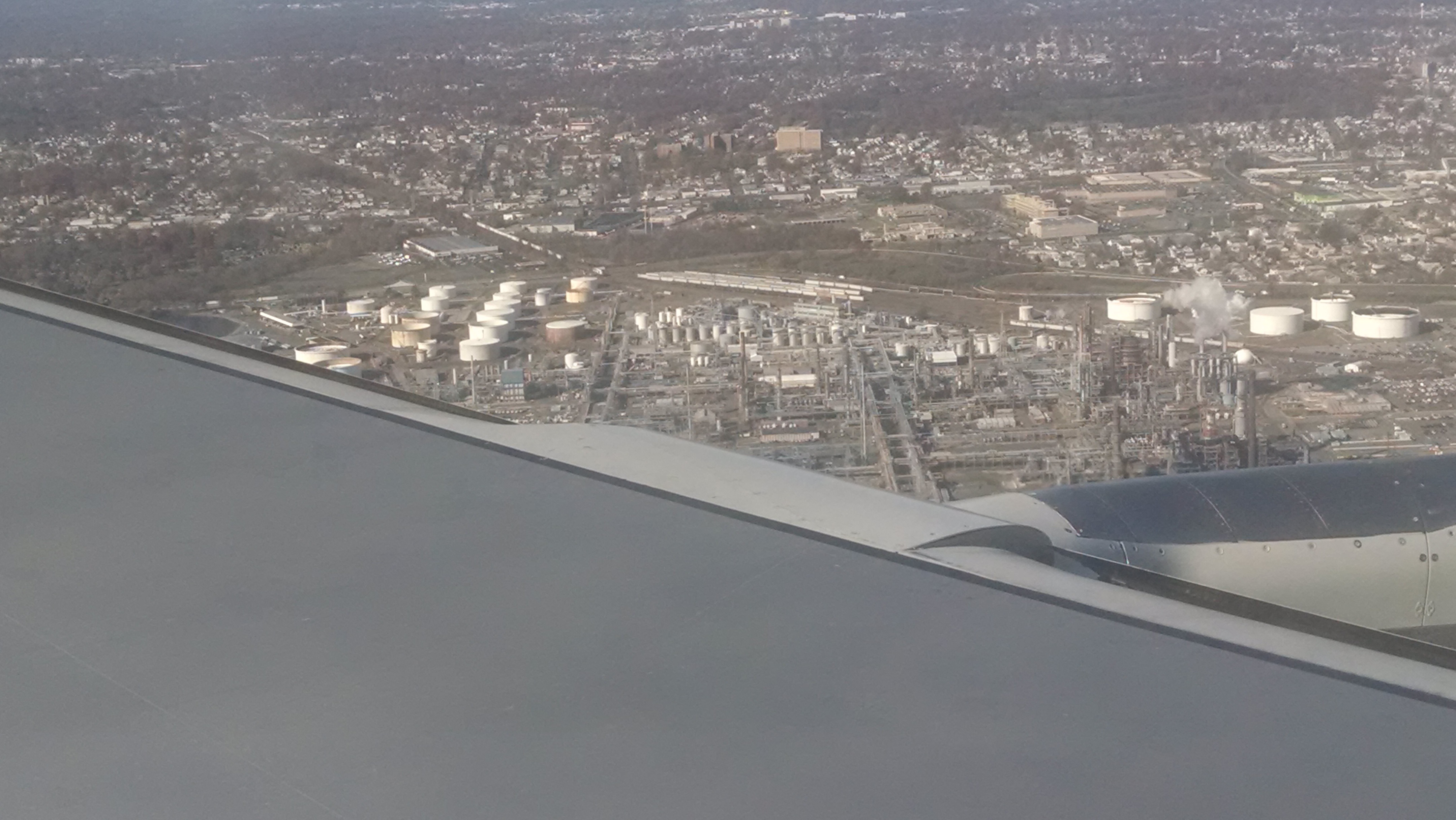 Though I don't think I would like to live there, I discovered Manhattan to be a pretty interesting and fun place, teeming with the energy of countless diverse people who narrowly avoid running into each other and the street vendors selling handbags, perfumes, and selfie sticks as they go about their busy day. A lot is made of the differences between the North and the South with regard to hospitality and I think maybe too much. I found on the whole that New Yorkers were a friendly lot, and not hard to make conversation with.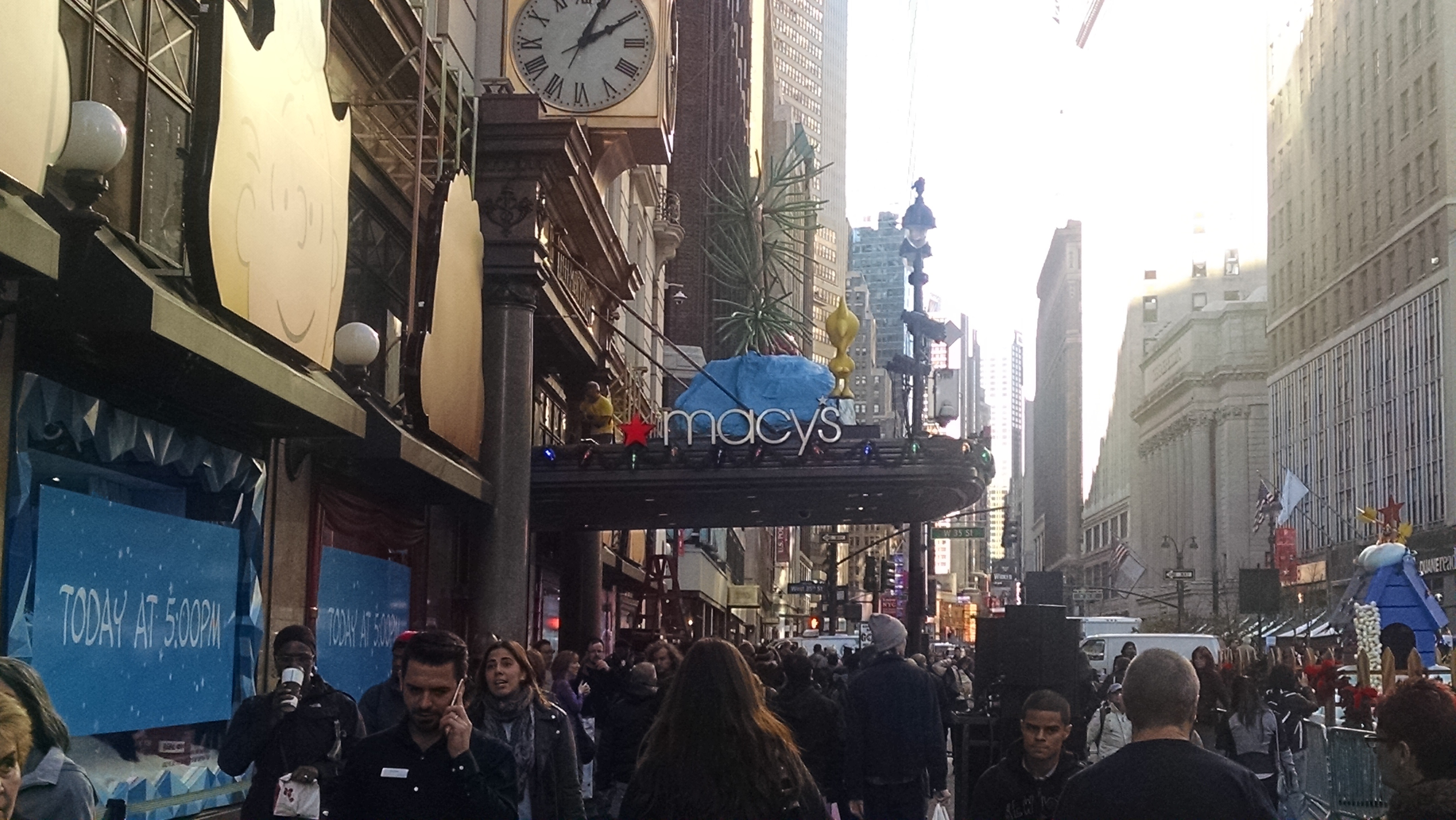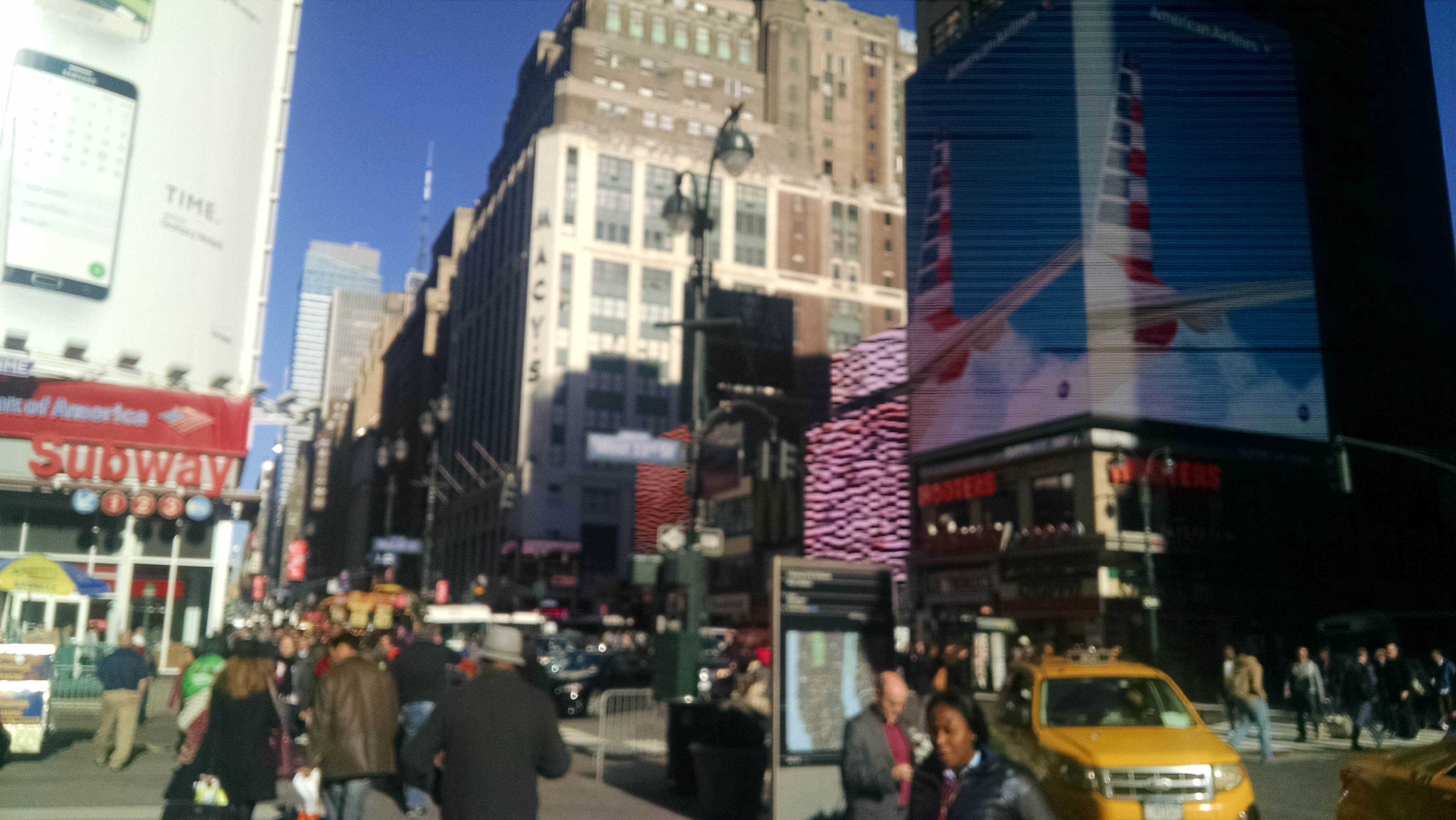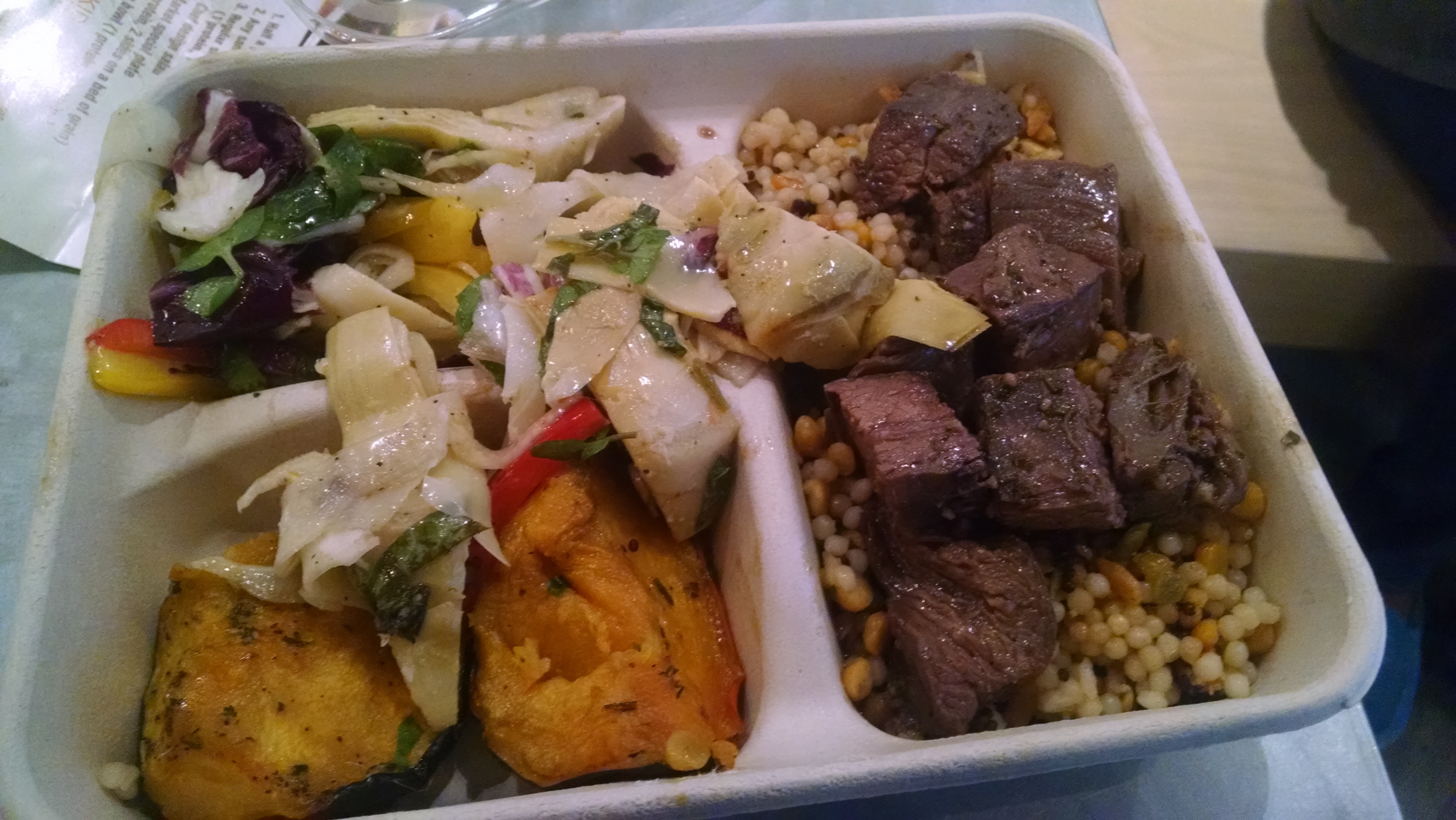 There was a new restaurant advertising a $6 lunch special on the subway. Mine was braised beef over couscous, corn, and quinoa, roasted kabocha squash, and a salad of artichoke hearts, watercress, radicchio, and roasted peppers. Delicious and fresh. I'm not sure how they could pay their rent, but that wasn't my problem.
The last time I went to New York I think I was in middle school. I definitely don't know much about taking public transportation, except that smartphones and Google Maps have taken a lot of the confusion out of it. From Manhattan, I took the subway over to Queens. Percy was hoping I would see Spiderman, but no luck.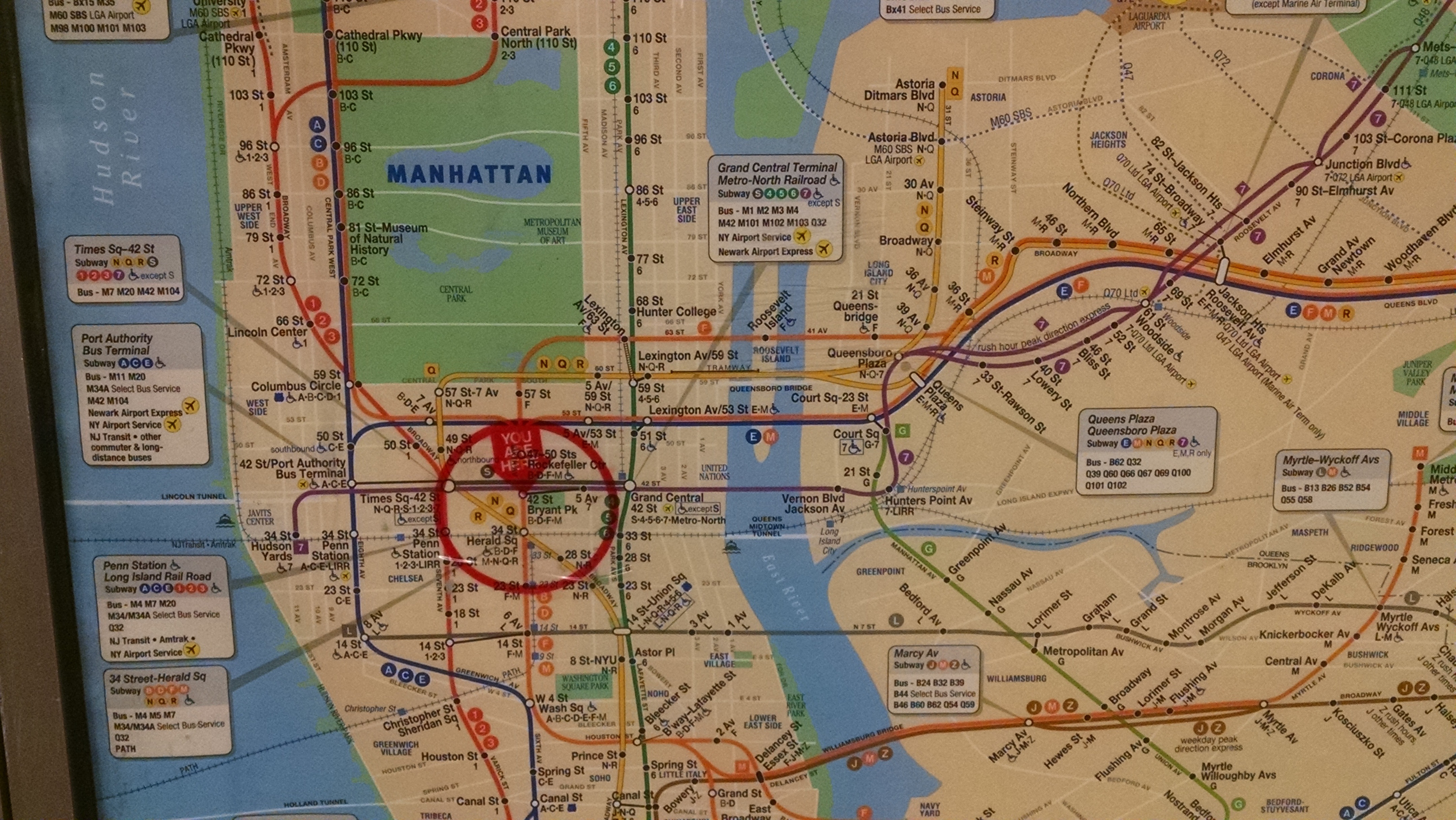 I think I made it to my first choice 2012 Odyssey EX-L around 2pm. It seemed like a steal at $18k. But then there was the surprise fee of $2800 for a 12-month bumper to bumper "certification" that was completely undisclosed, despite the promise displayed on the banner below. Carlos the salesman had no trouble telling me that $18k was the price of the car, but $2800 was the price of the certification. After a short and unsuccessful haggling experience, I walked. Literally, about 12 minutes back to the subway stop to ride the M train two stops east.
The next dealership, also in Queens, had the same exact deception: a $2800 surprise "certification." I started to get pretty frustrated at the lack of transparent pricing. At this point I called the third dealership, which was a considerable distance away on Long Island, but still accessible by public transit. They had a brown 2012 Odyssey EX-L with almost 57k miles for $18k. I made them assure me there were no hidden "certification charges."
So as the sun was setting on Friday, I was making my way out to Long Island on a series of trains, looking for places to recharge my rapidly dying cell phone. The idea of my cell phone dying was when it got a little scary. The bus schedule would never have gotten me to the dealership before it closed, but one of the salesmen was willing to pick me up and take me from Farmingdale.
They didn't have a $2800 surprise, only a $1500 one. Buried in the fine print was the disclosure that $18k was the finance-only price of the car, with the assumption that I would make a $1500 downpayment. A clever way of disguising the fact they are selling a car for $19.5k. Out of energy, and out of options, I had to decide to buy a flight back home and return without a van, or take the deal they were giving me. It was still a great deal compared to anything I found locally in NC, especially after I declined all the extra warranty coverage they wanted to sell me. (The lady who did the financing with me would later admit that her superiors were upset with her for not selling me on the warranties.)
The whole thing was finalized just before 10 pm, and I managed to find a Smashburger just before they closed and take it to my hotel room that Abby arranged for me in Hicksville. I had heard good things about this chain, and for good reason. I went with the local special, the New Yorker: a burger topped with NY Cheddar, garlic grilled onions, spinach, tomato and peppercorn garlic aioli on a brioche bun.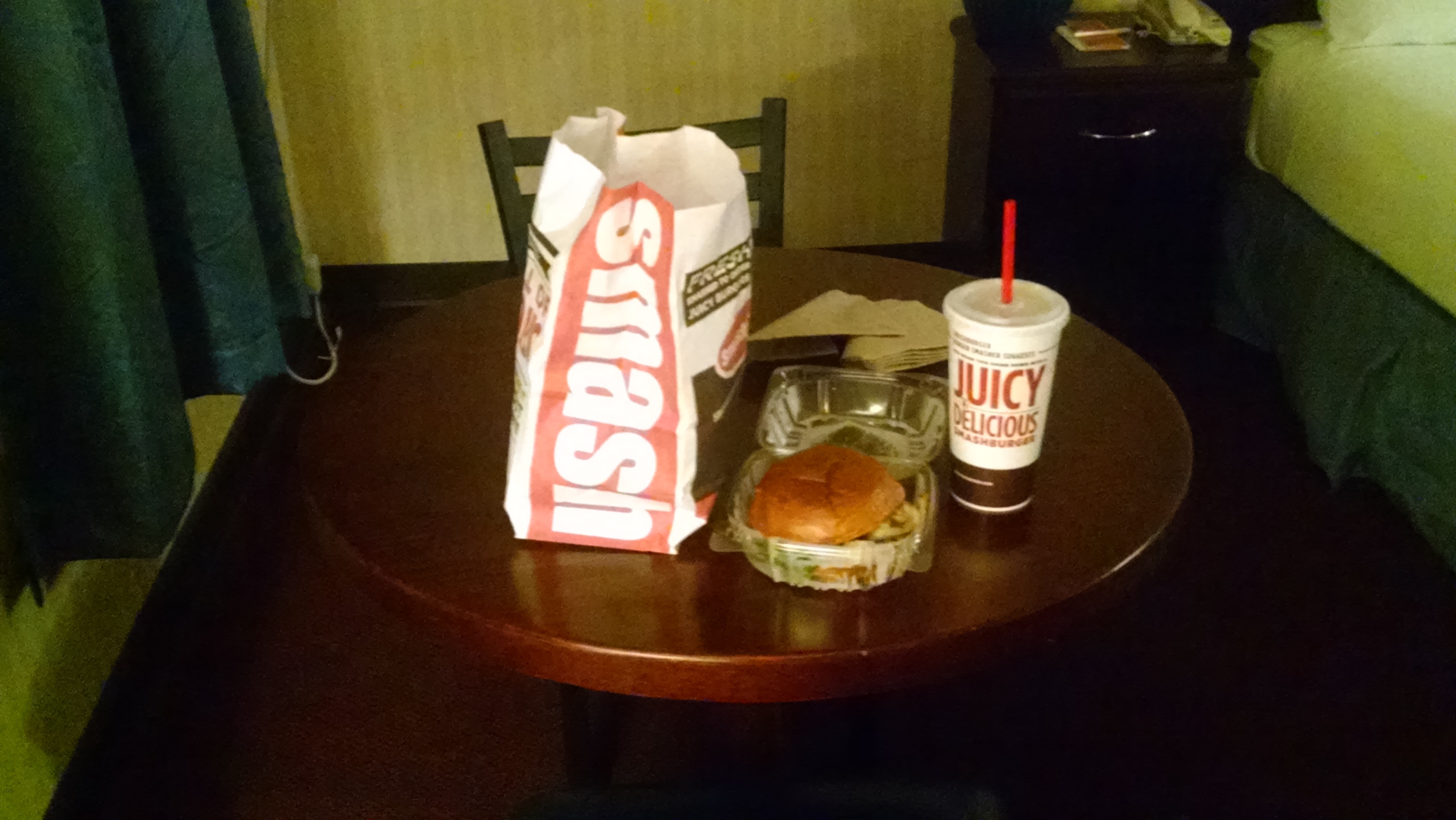 When I woke up on Saturday morning, I got the first daylight look at the new Gjertsen "war rig." Honda calls it "smoky topaz," but I'm pretty sure it's the color that as long as it gets rained on at least a few times a year it never needs to be washed. The tires are probably originals, so there was very little tread remaining. I swallowed a brief moment of regret for not buying the first van I saw the day before, settled into the soft leather driver's seat, and began the full day road trip back to New Bern.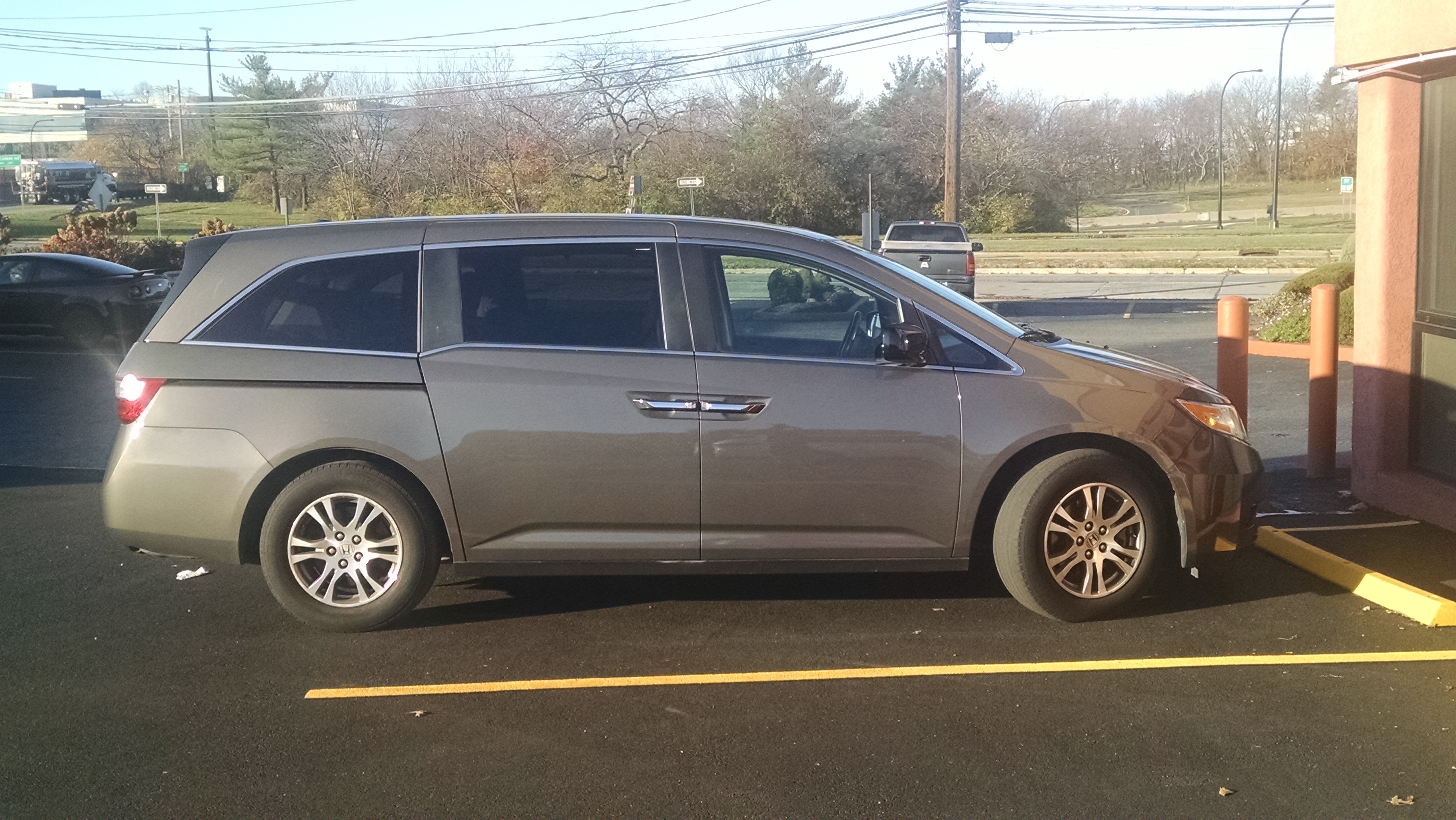 It was a gorgeous fall morning in New York. Abby and I had been joking all along about how the trip to pick out the Odyssey was itself like The Odyssey, and she warned me to avoid any sirens on the way home.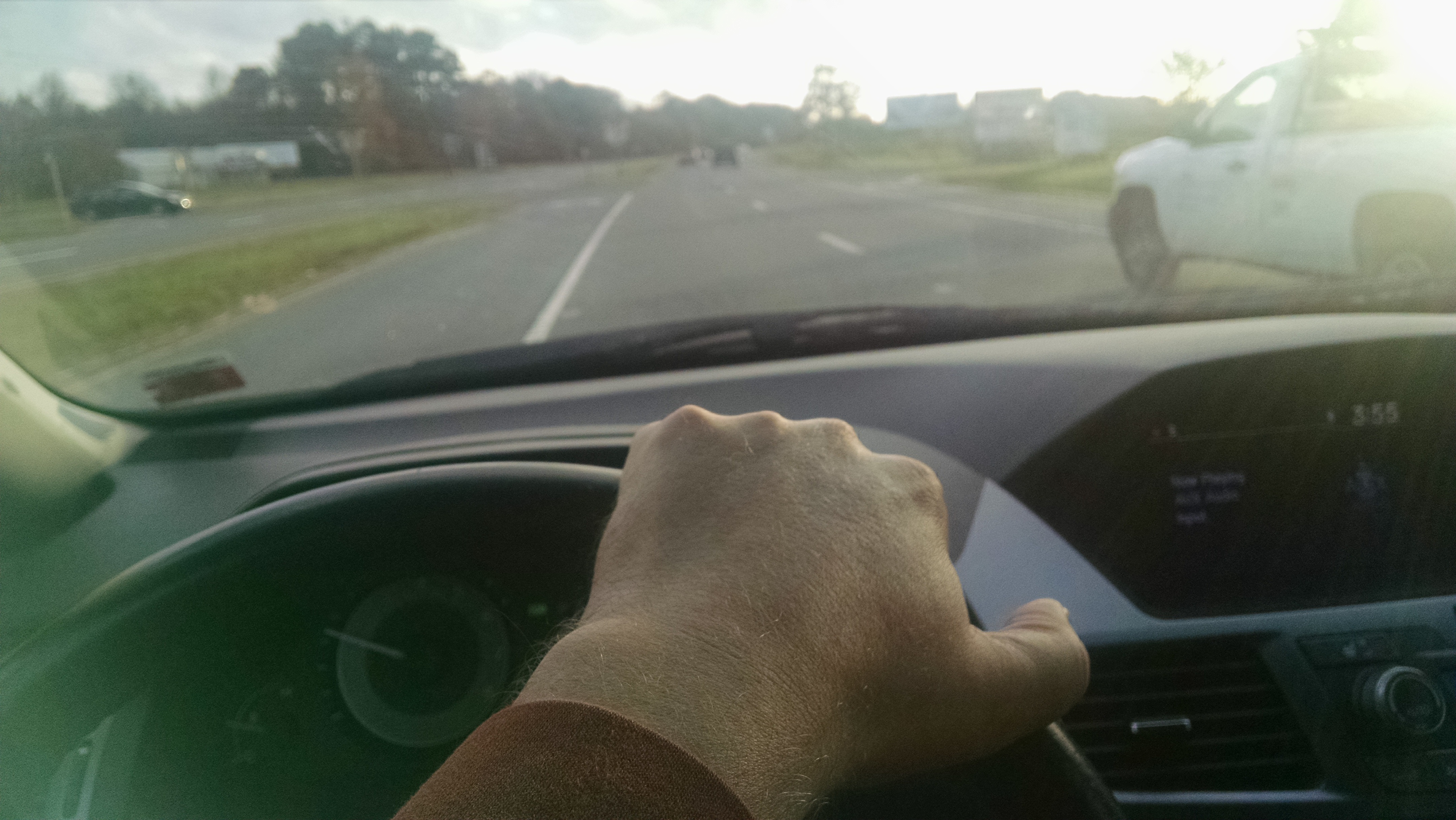 I didn't encounter any sirens, but I did discover that under every bridge fording any body of water there lived a troll that would exact a usurious sum for passage. I didn't total it all up, but between the public transportation on Friday and the tolls on Saturday, I probably spent over $60.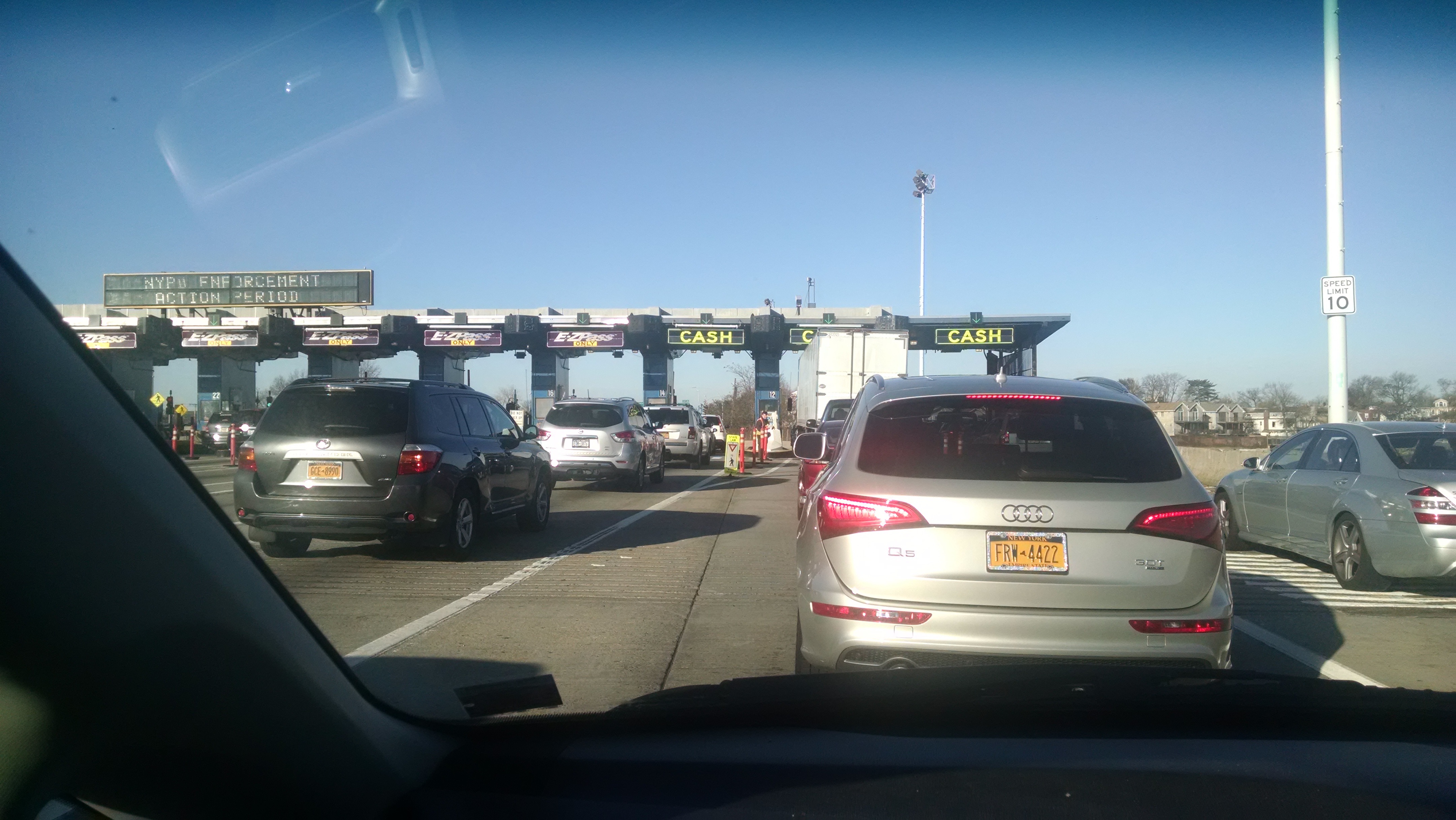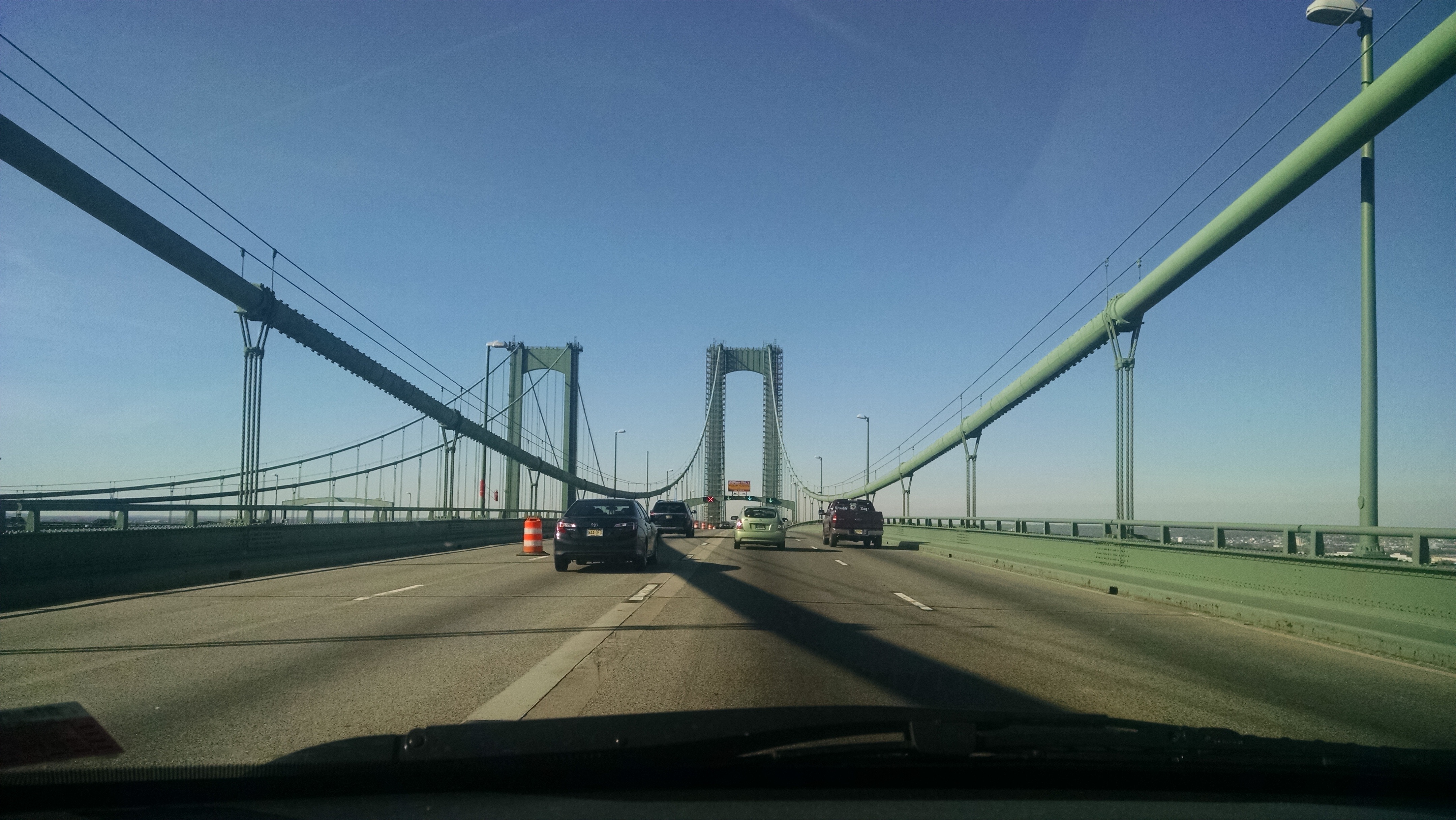 I had no trouble at all staying awake and alert on the road, largely because I listened to part of the zombie survival radio drama podcast called "We're Alive." Highly recommended, but maybe not with kids in the back seat.
I pulled into my driveway around almost 12 hours after I started—and 40 minutes before the cliffhanger finale of season 2—to greet my freshly-bathed boys running into the garage in their pajamas to inspect the new war rig. Not ten seconds after entering they pulled down the DVD screen from the headliner and exclaimed: "We got a TV war rig!"
I've since learned the rear entertainment system came with 2 wireless headphones, and the front speakers can play a different source than the headphones. There may be a way to finish "We're Alive" after all.
It was a great weekend.