planning an addition
Our family is preparing to embark on an adventure. To many it's going to sound a bit crazy, and maybe they are right.
We're going to try to have another child—through adoption. Specifically, adopting a 5-day old embryo, also known as a blastocyst, having it transferred into Abby, and eventually giving birth to him/her.
Our adventure in adoption is a process that began at least seven years ago. Seven years ago, before there was a House, before there was a Sweet Baby James, there was a Hope, and in some of the most desperately painful days of our marriage, we were looking at adoption as a way of dealing with infertility. At the time, it felt like a "second best" solution as we endeavored to conceive what was biologically "our own."
And then we had James.
And then we conceived and lost Dora at 15 weeks.
And then we lost James.
And then we had Valor.
And then we conceived and lost Carolina at 15 weeks.
But through God's mercy we conceived again and had another healthy boy in Grant Perseverance.
Throughout these events, and especially after we lost Carolina, we have not stopped thinking about adopting. A couple of years ago  a friend lent us a book called Adopted for Life, which was primarily responsible for pushing us across the precipice from thought into action. The author, Russell Moore, writes: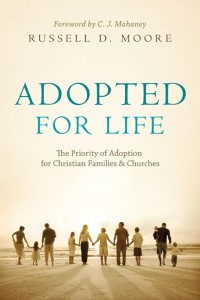 Adoption is, on the one hand, gospel. In this, adoption tells us who we are as children of the Father. Adoption as gospel tells us about our identity, our inheritance, and our mission as sons of God. Adoption is also defined as mission. In this, adoption tells us our purpose in this age as the people of Christ. Missional adoption spurs us to join Christ in advocating for the helpless and the abandoned.

As soon as you peer into the truth of the one aspect, you fall headlong into the truth of the other, and vice versa. That's because it's the way the gospel is. Jesus reconciles us to God and to each other. As we love our God, we love our neighbor; as we love our neighbor, we love our God. We believe Jesus in heavenly things—our adoption in Christ; so we follow Him in earthly things—the adoption of children. (p. 17-18)

One thing we loved about this book is that it uncovered all kinds of sin in our hearts. We wanted a kid that looked like us, thought like us, liked to do what we did—a kid that was an extension of ourselves! Lots of self-worship, selfishness, and control issues. We were afraid of opening ourselves up to rejection and disability and foreignness and rude questions and maybe even not looking like the typical American dream family. Fear of others' rejection, fear of change and difference. Fear that we wouldn't bond with him or her, that the kid would not like us or want to be with us, fear that we would subconsciously show preference for the kids that expressed our own gene pool. Fear that their "real" parents would come back for them.
God gently revealed each of these issues and and helped us see them for the selfishness and faithlessness that they are. We have evil hearts! But He also showed us how much He loved us, that He would adopt even selfish, fearful, idol-makers like us into His own family. And He called us to imitate Him in this particular way.
After we lost Carolina, we started researching domestic and international adoptions. We were getting close to starting a home study and trying to adopt internationally, but we were discouraged by the expense, the travel, the uncertainty, and the amount of time it would be before placement. We considered a special-needs international adoption (shorter wait list) but were also discouraged by the lack of any pediatric specialists in our area. We were overwhelmed and discouraged that adoption had so much red tape and expense.
After Percy was born, Abby asked her ob-gyn if she ever had abortion-minded patients who would consider offering their child for adoption instead, and if she could connect us with them. She told Abby that, sadly, almost all these women choose to abort, but even if there were an adoption possibility, she had a list of infertile couples she would (understandably) want to refer them to first. But—here is the life-changing part—she knew a Christian doctor in Knoxville, Tennessee that had an embryo donation clinic. Basically, infertile couples who are able to conceive through in-vitro fertilization (IVF) often end up creating more embryos—more children—than they are able to or willing to parent. These extra embryos are cryogenically preserved. If the couple chooses, they can keep them frozen indefinitely (at a cost), destroy the extra embryos, or donate them to another couple. There are estimated to be about 600,000 such children frozen in limbo right now.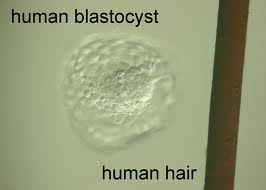 Not everyone views a round mass of 70-100 cells five days after fertilization as a life. But we do. When we think of the most defenseless, fragile, unadvocated, unwanted life, the "least of these" that the gospel sends us to, we think of these embryos.
We've completed our home study, where the Department of Social Services did an extended background check and determined that we are fit to be parents (whew!). A couple of weeks ago we drove to Knoxville, where Abby was medically cleared for the procedure and we met the staff of the National Embryo Donation Center.
We are somewhat of an exception for the NEDC, because most of the couples adopting embryos are infertile. We're also a little different because we're limiting our "chances" of a live birth by trying to transfer only one embryo at a time, rather than 2 or 3. This was certainly the most difficult ethical decision we had to make so far, but after considerable number crunching considering the possible outcomes of multiple births and our perspective that we don't view the loss of these little ones lightly, that's the decision we felt God was calling us to obey Him in, in faith.
We have also elected to do a closed adoption, so we selected our blastocyst from 135 anonymous donor couples who do not wish to be involved in their embryos' future lives. We do know a few things about the parents, like age, physical characteristics, jobs, medical history, and ethnic background.
Choosing the donor parents was also a difficult decision; there were so many of them and so many factors. We prayed. In some ways we were looking for similarity to ourselves and in other ways we were looking for divergence—there was no science to it. We narrowed it down to about 30, separately rated them, and combined our results to find the top ten. We heard back that only four were currently available. We prayed and picked one.
So that's our latest adventure! It may sound foolish, going to a lot of trouble and expense to have someone else's baby (or fail to) when we might be able to have one of "our own" much more easily. But we just don't see it that way anymore. We want to grow in faith, and love, and valor, and perseverance, and this is the way God has directed our family to pursue. It's a crazy rescue attempt, but we have a crazy, loving, rescuing God.
We put the donors' details into a picture frame as we wait for our first transfer attempt. There wasn't any kind of mystical "connection" during the selection process, but our hearts are kindling as we pray for this blastocyst as if it were our child—which it is, now. On September 23 (the date of the scheduled transfer) we plan to invite it into the House of Gjertsen.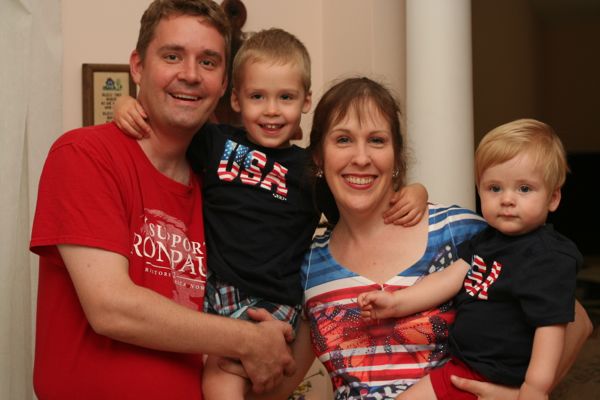 Would you please pray for us?