itty and bitty
Sunday we left the kids with the GPs and road tripped to Knoxville. Monday was the big day. The embryo transfer was scheduled for 12:30. We took some pictures for #6's baby book.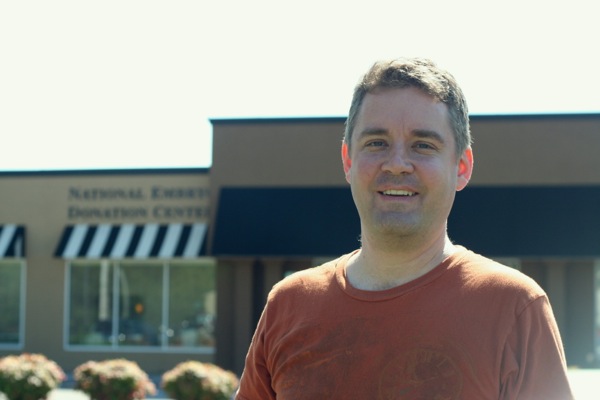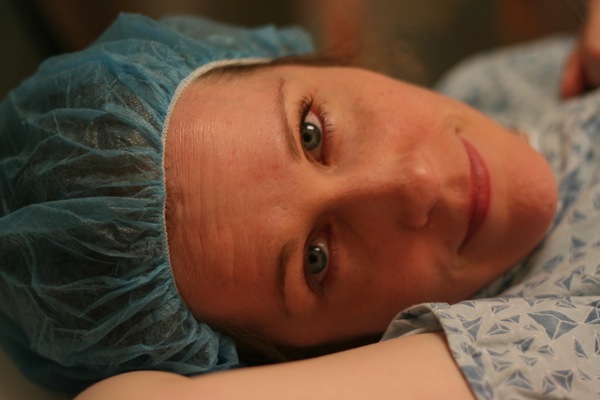 As it turns out, there could be two baby books. When the embryologist thawed #6, s/he didn't look so hot. When embryos are cryogenically frozen, they shrink up like raisins. Well, #6 (on the  left, below) didn't expand back out very much. On a scale of 1-6, s/he was a 2 for his/her width. The baby parts were given a B and the pre-placenta parts (I forget the technical names) a C.
So the embryologist thawed #6's only remaining frozen sibling, #7, on the right. S/he was given a grade of 5 (fully expanded) AA (quite handsome). You can see how #7 is more defined and full looking.
So here they are, inside my uterus. The big black thing is my very full bladder. Don't get confused like I did and expect the babies to end up in there! Under that is my sideways-eggplant uterus with two white dashes inside, next to the u/s crosshairs. Those are #6 and #7.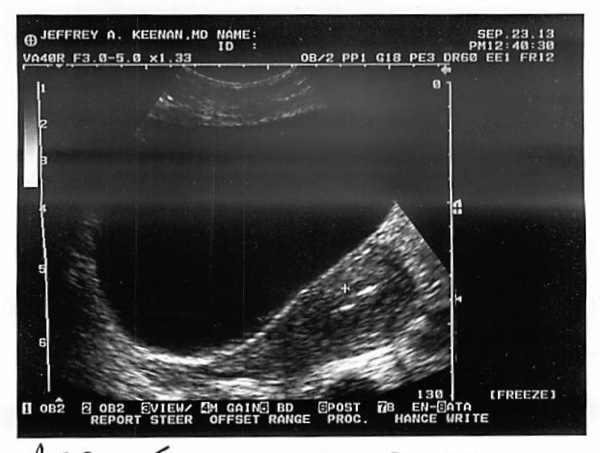 We didn't want multiples, which is why we requested that only one embryo be transferred, unless it looked compromised. But now that we have seen them, we already love them and are rooting for them both to live long and prosper. The embryologist estimated #6 had less than 5% chance (though they don't keep per-embryo statistics), and we think #7 has about a 20-30% (normal) chance.
We know that whatever the outcome, God reigns and is good and loving. And He is a "Who knows?" God who can do anything He pleases. I think of how He saved baby Moses from genocide through adoption. Please pray with us for itty #6 and bitty #7. We will know whether the implantations were successful and whether we have a pregnancy in about a week and a half. If that is positive, it will be a little longer before we know whether they both made it.